System Services Specialist in Flexibility Trading (m/f/d)
Voll- oder Teilzeit
Festanstellung
München
What we offer you
Becoming part of our vision to jointly shape an emission-free energy and mobility future
A high degree of responsibility right from the start and rapid advancement in a rapidly growing and innovative company
An open, diverse & very motivated team
Flexible working hours and additional vacation days
Mobile working from home and additional 20 days in other European countries possible
The latest IT equipment to make your working day easier
A Wellpass membership to keep you fit
The possibility to lease your desired bike via JobRad
Modern office with good public transport connections
And much more!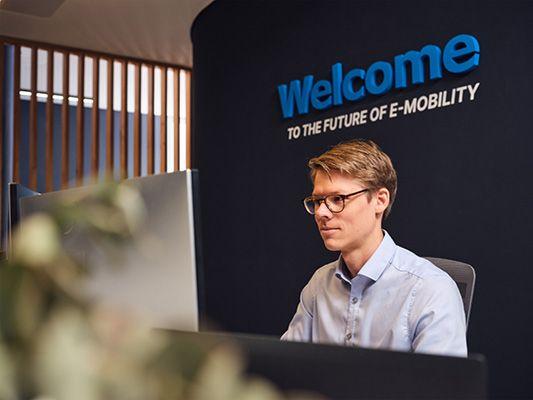 What you do
Within the Flexibility Markets and Services Team, you are commercializing the flexibility from EV batteries and stationary storages in flexibility markets such as ancillary services, demand response, capacity markets etc. and corresponding services that we offer to internal and external customers in Germany, France, Netherlands and UK.
You become an expert in flexibility markets, keep track of regulatory changes and identify potential services and products that can bring additional value to our customers.
You accompany and drive the process of commercializing flexibility from start to finish: From the prequalification of the asset to the integration into our virtual power plant, to the bidding strategy and operational marketing.
You contribute to the strategic development of our service portfolio.
You will have the opportunity to take on responsibility right from the start and to develop your talents on an ongoing basis.
You are in close contact with neighboring teams (e.g., software development, energy supplier, trading desk, finance etc.)
Who you are
You have an academic background in energy economy (or similar direction such as industrial engineering) and thus have a comprehensive economic and technical understanding.
You are eager to contribute to the implementation and operation of pioneering battery- and EV-based flexibility services.
You gained already first experiences in the energy industry (ideally with focus on flexibility) and are familiar with the energy system and its interrelationships.
You have at least a basic knowledge of the day-ahead, intraday and balancing energy markets.
You are a fan of fully automated systems and have an affinity for data driven decisions.
You bring along an entrepreneurial mindset, like to take on responsibility and combine it with a pragmatic way of thinking.
You communicate clearly, precise and can abstract complex topics.
You speak fluently German and English. Any other language is a big plus.
Do you fit to us?
We look forward to your application (including salary requirements and start date) - We are also open to applicants with severe disabilities.
Deine Kontaktperson