Manager of V2G Energy Retail Great Britain (m/f/d)
Voll- oder Teilzeit
Festanstellung
London
What we offer you
Becoming part of our vision to jointly shape an emission-free energy and mobility future
A high degree of responsibility right from the start and rapid advancement in a rapidly growing and innovative company
An open, diverse & very motivated team
Flexible working hours and additional vacation days
Mobile working from home and additional 20 days in other European countries possible
The latest IT equipment to make your working day easier
A Wellpass membership to keep you fit
The possibility to lease your desired bike via JobRad
Modern office with good public transport connections
And much more!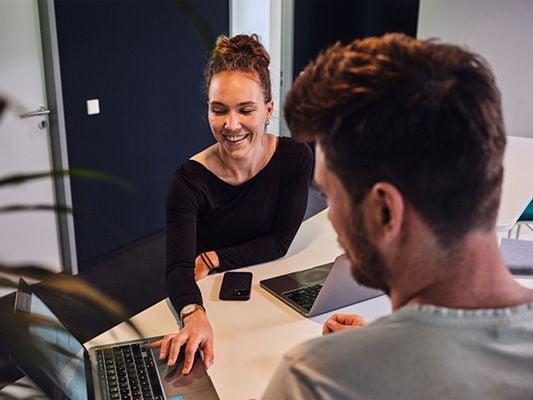 What you do
You manage the start and growth of our Great Britain charging and energy supply activities.

You enable us to commercially offer energy supply products to end customers in GB by obtaining an electricity supply license and other relevant contracts and industry codes.

You build or acquire resources, systems, and processes for the commercial launch of our V2G retail electricity product in Great Britain incl. tariff switching, bill and payment issues management, metering …

You continuously evaluate and optimize these business activities in Great Britain and take action to get required resources, processes, and systems to meet our growth goals.

You support and grow our contracted OEM V2G leads and customers and maintain relationships with their national sales organizations.

You tune our V2G products to Great Britain customer and industry needs as well as the regulative framework conditions, in close cooperation with the software and product teams.

Together with the Flexibility Trading team in Germany you strive towards maximal revenues, generated with the flexibility that lies in charging and discharging of the EV batteries, looking into the Great Britain specifics (e.g., Grid Fees).
Who you are
You have a track record in a managing position within an energy retailer in Great Britain.

You are excited about the mobility and energy transition and have professional experience in these areas.

You are used to working with remote teams and colleagues in an international environment.

You have experience with employee management and team growth.

You have a start-up / entrepreneurial mind-set being able to adjust to change and keep up with a fast-moving business.
Do you fit to us?
We look forward to your application (including salary requirements and start date) - We are also open to applicants with severe disabilities.
Deine Kontaktperson