Working Student for EV Aggregation Platform (m/f/d)
Teilzeit
Praktikum/Werkstudium
München
What we offer you
Becoming part of our vision to jointly shape an emission-free energy and mobility future
A high degree of responsibility right from the start and rapid advancement in a rapidly growing and innovative company
An open, diverse & very motivated team
Flexible working hours and additional vacation days
Mobile working from home and additional 20 days in other European countries possible
The latest IT equipment to make your working day easier
A Wellpass membership to keep you fit
The possibility to lease your desired bike via JobRad
Modern office with good public transport connections
And much more!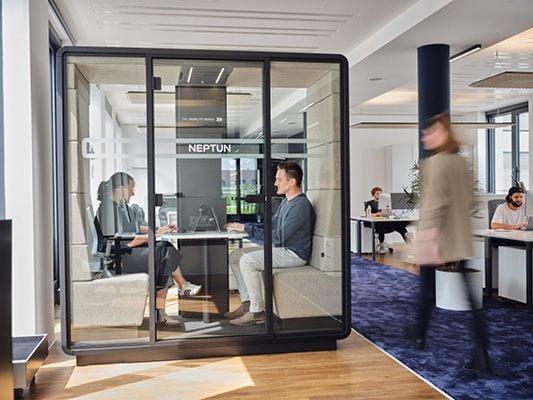 What you do
You will join the Electric Vehicle Aggregation Platform (EV-AP) team and help us derive insights from our production data
You will work on a framework to visualize the real-world behavior of our smart charging services based on production data, both for technical and non technical audience
You will help us in developing a tool to synthesize customer and EV charging behavior for closed-loop testing of our smart charging services
You will work on enhancing our synthetic data production with real data analysis
Who you are
You are a student of Computer Science, Electrical Engineering, Mathematics, Physics, or any other STEM subject
You are familiar with the python language, in particular with Data Science libraries
You have a basic understanding of one or more of the following topics: energy systems, control systems, EV charging, batteries, optimization, statistics, time series data, microservice architectures
Ideally, you know how to work collaboratively using Git version control
You are a curious and proactive person and work well in a team
Do you fit to us?
We look forward to your application (including salary requirements and start date) - We are also open to applicants with severe disabilities.
Deine Kontaktperson