Working Student Device Integration (m/f/d)
Teilzeit
Werkstudent
München
What we offer you
• A rapid advancement in a rapidly growing and innovative market
• You take on responsible tasks and grow with your projects
• Flexible working hours and home office options
• An open, international, dynamic & very motivated team
• Modern workplaces near Munich's Ostbahnhof railway station/ incl. roof terrace & grill
• We enjoy joint activities and like to meet for sports, after-work or team events
• We have a vision - to create an emission-free energy and mobility future together
And much more!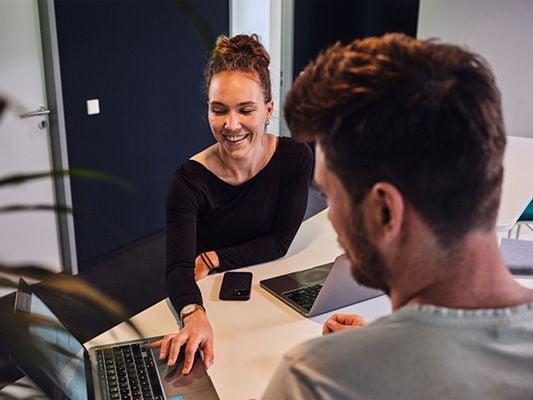 What you do
• You will learn to implement interfaces to charging points, meters and other peripherals.
• You will solve complex problems in our hybrid cloud computing and physically distributed system.
• You will learn how to conduct and actively participate in code reviews.
• You will participate actively in our meetings and discussions.
• Guided by a team of professional senior Python developers, you will learn how to produce industry-standard Python code.
• You will actively participate in the creation of pull requests and apply a CI/CD pipeline to them.
• You will learn an awful lot about managing energy within a flexible smart grid.
• Last but not least, you will enjoy what you do!
Who you are
• Enthusiastic Learner: You are a passionate and enthusiastic learner with a genuine interest in technology and software development.
• Problem Solver: You thrive on solving complex problems, have a knack for troubleshooting, and enjoy working in challenging technical environments.
• Team Player: You are a strong team player who actively participates in meetings and discussions, contributing to a collaborative and dynamic work environment.
• Aspiring Python Developer: You are eager to become an industry-standard Python developer and are open to being guided by a team of professional senior Python developers.
• Detail-Oriented: You pay attention to detail, ensuring the quality of your work, especially when it comes to code reviews and producing clean Python code.
• Passionate About Smart Grid Technology: You have an interest in and are excited about managing energy within a flexible smart grid, or you are open to learning more about this field.
• Positive Attitude: Last but not least, you approach your work with a positive and enthusiastic attitude, enjoying the challenges and opportunities that come your way.
Do you fit to us?
We look forward to your application (including salary requirements and start date) - We are also open to applicants with severe disabilities.
Deine Kontaktperson