ABL | Charging station eMC2
Delivery time: Not available
Delivery time: Not available
Please choose your preferred options so that we can give you more details about your charging station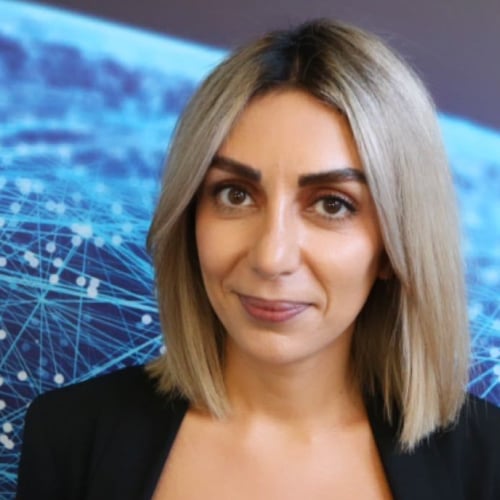 There for you:
our expert Samira and her team will advise you free of charge.
+49 89 4161 430 70
Recommended by our product management
Choose an eMC2 charging station from ABL today to be able to offer electric car charging at your site, for your employees and guests
Are you looking for the perfect charging station for your employee and guest parking area? You can set up the robust eMC2 charging station in public areas without any worries. The RFID-controlled closure makes it easy to ensure that your charging station is only used by your employees and guests.
Robust elegance
The double-powder-coated metal housing of the eMC2 charging station provides excellent durability, while its futuristic design will certainly pique the interest of passers-by for many years to come.
Connecting a separate backend via OCPP
Would you like to use the be.ENERGISED backend to control one or several charging stations, or implement your own customised backend to do so? No problem. Communication with the charging station and backend system takes place via the Open Charge Point Protocol (OCPP).
Internet connection via mobile data
The data is transferred via mobile data connection – This functionality can be enabled if you install a SIM card into the eMC2 charging station. In general, your backend provider should be able to supply the SIM card you need. We recommend that you ensure mobile data coverage exists at the installation site before arranging installation.
An MID-compliant energy meter
Energy meters for the ABL charging column are MID-compliant. This means that you can precisely account for electricity costs, accurate to the kilowatt-hour.
22 KW per charging socket
The charging station can be connected to offer a total charge output of up to 44 kW, meaning that two electric cars charging simultaneously can each receive up to 22 kW. The charging power is split equally across the two available connections; if the charging station is connected at just 36 kW, an electric car can only charge at up to 18 kW, even if it is the only car connected to the station.
Integrated RCD & surge protector
Safety always comes first for ABL. That's why the eMC2 charging station comes with two integrated RCDs with DC fault current sensor as standard. This feature eliminates the need an expensive RCD upstream of the installation, enabling savings of up to €600. In addition, the surge protector protects the charging station against excess electrical voltages, arising from lightning, for example.
RFID-controlled closure
Only those users who have already been approved in your backend system are able to utilise your charging station. Electric car drivers use an RFID charge cardto unlock the charging stationand start the charging process. The station is delivered with the RFID function deactivated. It can be activated in the backend on commissioning, or you can just start charging without the RFID-controlled closure.
Quicker charging
With the eMC2 charging station from ABL, you can charge up to 10 times more quickly than at a standard domestic socket. Take a look at our charging time summary, to see how quickly the battery in your electric car will be fully charged so that you can get on the road.
Charging different electric cars
Whether your electric car has a type 1 or type 2 plug connection, you can charge any electric caras long as you have the right charging cable.
Concrete foundation & socket required
The eMC2 charging station is delivered fully assembled and checked. You will need a concrete foundation to ensure that the charging station is safe and stable. The EMC9999 ready-made foundation already has integrated ducts for protecting the cables. In addition, the charging station must be installed on a base. You can find suitable bases below, under associated accessories.
A quality product from Germany
ABL is a Bavarian family-owned company that produces premium electrical accessories for industry and trade. Right back in 1925, company founder Albert Büttner developed the Schuko socket – now the most widely used connection system worldwide. Today, ABL offers a broad and high-quality product range which includes charging stations for electric cars.
Delivery includes:
Charging station
Installation and operation instructions
Wiring diagram
Sealing rail
Installation set
Inspection report
Any further questions?
Our knowledge centre can tell you everything you need to know about charging your electric car. For example, you can visit the centre for advice on what to look out for when buying and installing a charging station.
More Information

| | |
| --- | --- |
| Cable length | - |
The charging station has a type 2 socket and combined with the right charging cable charges electric cars of all brands