ABL | Charging station eMH3
As low as
€1,799.00
Regular Price
€2,359.00
Delivery time: 2-3 working days, Express: next working day if ordered until 2 p.m.
Please choose your preferred options so that we can give you more details about your charging station
Delivery time: 2-3 working days, Express: next working day if ordered until 2 p.m.
Bitte wählen Sie Ihre gewünschten Optionen aus, damit wir Ihnen mehr Details zu Ihrer Ladestation verraten können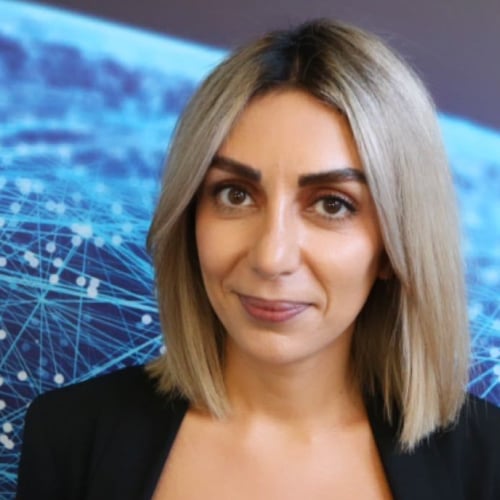 There for you:
our expert Samira and her team will advise you free of charge.
+49 89 4161 430 70
Recommended by our product management
The perfect charging station for your customer car park. Charge up to two electric cars at the same time with ease, at either 11 or 22 kW per vehicle.
You can now equip two parking spaces with a single charging station to charge two electric cars simultaneously. When only one electric car is connected, it receives full charging power, and when two cars are connected at the same time, each gets half that power.
22 kW of charging power simply divided by two
You can connect the eMH3 charging station with a total power of up to 22 kW. If only one electric car is connected, it will be charged at the full charging power of up to 22 kW. Thanks to the integrated load management the charging power is distributed equally betwenn the two charging cars. This means that each of the two electric cars charges with a charging power of up to 11 kW.
RFID access restriction
The RFID access restriction ensures that the charging facility is used only by electric car drivers who are allowed to do so. The function needs to be activated by a qualified specialist with the right software once. Then you can add new users (RFID cards) directly at the charging station using the TEACH-In tag card. Electric car drivers activate the charging station using an RFID card to start the charging process. If you do not activate the function immediately upon commissioning, you can still charge without the RFID access restriction.
Connecting a separate backend via OCPP
Would you like to use the be.ENERGISED backend to control one or several charging stations, or implement your own customised backend to do so? No problem. Communication with the charging station and backend system takes place via the Open Charge Point Protocol (OCPP)
Internet connection via mobile data
The data is transferred via mobile data connection – This functionality can be enabled if you install a SIM card into the eMC2 charging station. In general, your backend provider should be able to supply the SIM card you need. We recommend that you ensure mobile data coverage exists at the installation site before arranging installation.
Integrated residual current protection
ABL puts your safety first when using the eMH3 charging station, and has fitted the charging station with an RCD including DC fault current detector as standard.
An MID-compliant energy meter
Energy meters for the ABL charging column are MID-compliant. This means that you can precisely account for electricity costs, accurate to the kilowatt-hour.
Quicker charging
With the eMH3 charging station from ABL, you can charge up to 10 times as quickly as at a standard domestic socket. Take a look at our charging time summary to see how quickly the battery in your electric car will be fully charged so that you can get back on the road.
A charging station for different electric cars
Whether you want to charge an electric car with a Type 1 or Type 2 plug, with the correct charging cable you can charge every electric car.
Clear design
The high-end look of the eMH3 charging station transforms it into a design object for indoor and outdoor use. The colour symbols show you the current charging status at all times.
A quality product from Germany
ABL – a Bavarian family-owned company that produces premium electrical accessories for industry and trade. Back in 1925, company founder Albert Büttner developed the Schuko socket – now the most widely used connection system worldwide. Today, ABL offers a broad and high-quality product range which includes charging stations for electric cars.
*Please note:
Because the German Weights and Measures Act prescribes additional requirements for invoicing public charging processes, a different version of the ABL eMH3 is currently being certified for use in Germany. Using additional transparency software, customers can also view their charging transactions online at a later date. We will be happy to give you more information as soon as the legally compliant version of the ABL charging station is available for order and delivery. It will also be possible to retrofit the MID versions for a fee.
Delivery includes:
Charging station
Installation and user manual
1 x TEACH-in tag card
5 x ID tag cards (RFID cards)
Installation kit
Any further questions?
Our knowledge center can tell you everything you need to know about charging your electric car. For example, you can visit the center for advice on what to look out for when buying and installing a charging station.
More Information

| | |
| --- | --- |
| Product dimensions (wxhxd) | B x H x T mm |
| Weight | kg |
| Voltage | 230/400 V |
| Phase | 3-phase |
| Cable length | - |
The charging station has a type 2 socket and combined with the right charging cable charges electric cars of all brands