Alfen WebApp EZ™ for SIM (1 year)
Delivery time: 2-3 weeks, no express possible
Manage your charging stations, users and opening times
Keep a record of all charging sessions
Export function for individual billing
Access your charging station with your smartphone, tablet or PC
Remote support from the manufacturer
Compatible with all Alfen charging stations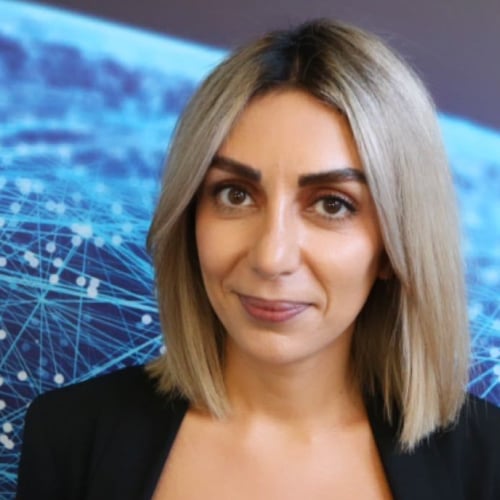 There for you:
our expert Samira and her team will advise you free of charge.
+49 89 4161 430 70
Recommended by our product management
Total transparency and control of your charging station – you can keep track of everything with the EZ™ WebApp
The EZ™ Alfen WebApp is a user-friendly software solution that makes it easy to view the charging information from your Alfen charging station online anytime, anywhere, and makes it super simple to manage your users.
Visualisation and control
The EZTM WebApp displays your charging sessions. You can see when, how long and how much electricity you are charging, as well as how much you have consumed so far.
Manage your charging stations and users
The app makes it easy and convenient to set opening times for your charging stations and to add new users remotely.
Export charging data for simple billing
With the EZ™ WebApp, you can view all charging sessions on all your charging stations at once, or organise the data by charging session, charging station and user. All charging information can be exported in Excel format, making it easy to create statements and other documents.
Remote support
In the event of a malfunction, the Alfen team can remotely access your charging station to quickly detect and resolve errors at no extra cost. This means you benefit from a high level of operational reliability for your charging infrastructure and no expensive on-site technician services.
Remote updates
Your charging station can be updated remotely to the latest firmware at any time. This means that you can benefit from the latest features and ensure that your charging station is always compatible with all current electric car models and meets the latest standards.
Internet connection and OCPP
To connect to the EZ™ WebApp, your charging station needs an internet connection via an ethernet cable or a mobile signal. The app communicates with the charging station via the Open Charge Point Protocol (OCPP), the universal communication protocol for charging stations and backend systems.
Charging progress can be seen at all times
With the web app EZ™ Alfen you record all charging processes with ease online, and you can access them using any device at any time. The datasets can be exported easily – for example, for billing purposes. It takes just a few clicks to manage different users by adding new RFID cards. Find out more in this video by Alfen.
Transmission options and fees:
Ethernet (LAN cable): One-off cost of 199 EUR
Mobile (SIM) for 1 year: 149 EUR
Mobile (SIM) for 3 years: 299 EUR
Any further questions?
Our knowledge center
tells you everything you need to know about charging electric cars, such as what you need to bear in mind when buying and installing a charging station.
Downloads
Default Category