KEBA KeContact P30 a-series GREEN EDITION 122.119 Wallbox
One Charging Station, Many Uses
Up to 22 kW of charging power (charge 10x quicker)
Configurable charging power
Incl. 6 m type 2 charging cable (for all type 2 electric cars)
Integrated DC fault current sensor
Incl. cable suspension thanks to smart charging station design
modern white design
CO2-neutral Green Edition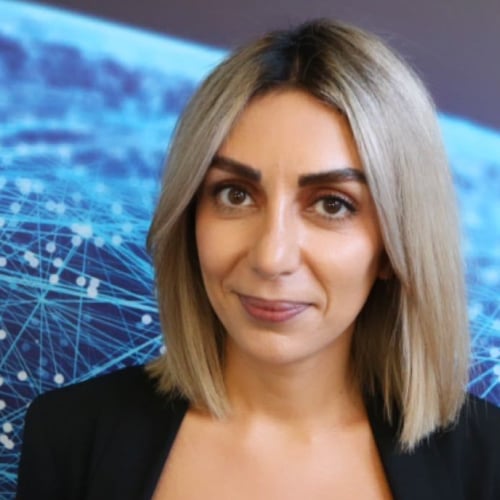 There for you:
our expert Samira and her team will advise you free of charge.
+49 89 4161 430 70
Recommended by our product management
Die KEBA P30 a-series ist optimal für schnelles, einfaches Laden
Hochwertige Verarbeitung, einfache Bedienung
Egal ob drinnen oder draußen - die elektrotechnischen Bauteile sind durch hochwertige Materialien wie wetter- und schlagfesten Kunststoff sicher geschützt. Die KEBA KeContact P30 a-series Ladestation ist einfach zu bedienen und zeigt mit mehrfarbigen LEDs stets den aktuellen Betriebsstatus an.
Die klimaneutrale Ladelösung
Die KEBA KeContact P30 GREEN EDITION wurde mit besonderem Fokus auf Nachhaltigkeit konzipiert. So unterstützen Sie mit jedem Kauf einer CO₂-neutralen GREEN EDITION weltweit zertifizierte Klimaschutzprojekte. Somit ist die Wallbox nicht nur innovativ und leistungsstark, sondern auch noch gut fürs Klima.
Integrierter Fehlerstromsensor
Die KEBA KeContact P30 a-series verfügt serienmäßig über einen DC-Fehlerstromsensor. Dadurch brauchen Sie in der vorgelagerten Absicherung nur noch den günstigen FI Typ A.
Schneller laden
Mit der KEBA KeContact P30 a-series laden Sie deutlich schneller als an einer gewöhnlichen Haushaltssteckdose. Sehen Sie in unserer Ladezeitenübersicht, wie schnell Ihr Elektroauto wieder voll ist.
RFID Schließfunktion
Es können nur Nutzer an Ihrer Ladestation laden, deren RFID-Karten an der Ladestation hinterlegt sind. Bei Verwendung eines OCPP-Backends erfolgt das Einlernen neuer RFID-Karten im Backend. Ohne Backend werden RFID-Karten direkt an der Ladestation mit Hilfe der mitgelieferten Master-Karte aktiviert. Mit einer RFID-Ladekarte schalten Elektroautofahrer die Ladestation frei und starten den Ladevorgang. Bei der Auslieferung ist die RFID Funktion deaktiviert.
Qualitätsprodukt aus Österreich
Das österreichische Elektronikunternehmen KEBA ermöglicht mit der KeContact P30 Serie ein einfaches und schnelles Laden von Elektroautos. KEBA entwickelt und produziert seit 1968 Lösungen für die Industrie-, Bank- und Dienstleistungsautomation. Als innovativer Automatisierungsexperte setzt KEBA seit 2009 sein umfassendes Know-how für die Energieautomation ein und bietet eine ganzheitliche Infrastrukturlösung für die Elektromobilität.
Lieferumfang:
Ladestation
1x RFID-Karte
Installationshandbuch (für den Fachmann)
Benutzerhandbuch (für den Endnutzer)
Montage- und Befestigungsmaterial
Sie haben weitere Fragen?
In unserem Ratgeber finden Sie alles zum Laden Ihres Elektroautos. Zum Beispiel was Sie beim Kauf und der Installation einer Ladestation beachten sollten.
More Information

| | |
| --- | --- |
| Product dimensions (wxhxd) | B x H x T mm |
| Weight | kg |
| Voltage | 230/400 V |
| Phase | 3-phase |
| Cable length | - |
Downloads
Default Category