KEBA KeContact P30 x-series GREEN EDITION 128.821 charging station
(22 kW, socket type 2, Master, ISO 15118 (PnC), integrated energy meter, LAN/Wi-Fi, OCPP 1.6/UDP/Modbus TCP, DC protection, CP-ready)
Delivery time: 4-5 weeks, no express possible
Up to 22 kW of charging power (charge 10x quicker)
Configurable charging power
Socket type 2 (for all electric cars)
Load management master: controls up to xxx client charging points
Integrated DC fault current sensor
Status indication using LED and in the app
Compatible with various backend systems via OCPP 1.6
Controllable via UDP and Modbus TCP
CO2-neutral Green Edition
Compatible with ChargePilot, the Charging and Energy Management system by The Mobility House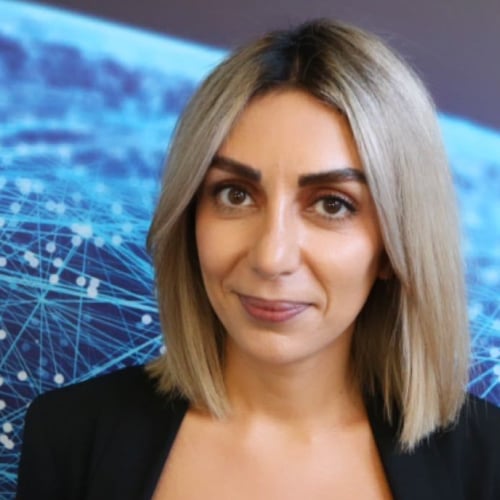 There for you:
our expert Samira and her team will advise you free of charge.
+49 89 4161 430 70
Recommended by our product management
Mit der KEBA KeContact P30 x-series Ladestation kontrollieren Sie bis zu 15 weitere Ladestationen und sind für Ihren Elektroauto-Fuhrpark bestens ausgerüstet
Sie möchten einen kleinen Elektroauto-Fuhrpark aufbauen und stets die maximal zur Verfügung stehende Ladeleistung optimal ausnutzen? Dann rüsten Sie jetzt Ihren Parkplatz, Ihre Tiefgarage oder Ihr Hotel mit einer KEBA KeContact P30 x-series Ladestation für Elektroautos aus. Mit dem passenden Backendsystem erfassen Sie zusätzlich die Ladevorgänge aller Elektroautos, verwalten einzelne Nutzer:innen oder rechnen den Strom ganz einfach ab.
Hochwertige Verarbeitung, einfache Bedienung
Egal ob drinnen oder draußen - die elektrotechnischen Bauteile sind durch hochwertige Materialien wie wetter- und schlagfesten Kunststoff sicher geschützt. Die KEBA KeContact P30 x-series Ladestation ist einfach zu bedienen und zeigt mit mehrfarbigen LEDs stets den aktuellen Betriebsstatus an.
Die klimaneutrale Ladelösung
Die KEBA KeContact P30 GREEN EDITION wurde mit besonderem Fokus auf Nachhaltigkeit konzipiert. So unterstützen Sie mit jedem Kauf einer CO₂-neutralen GREEN EDITION weltweit zertifizierte Klimaschutzprojekte. Somit ist die Wallbox nicht nur innovativ und leistungsstark, sondern auch noch gut fürs Klima.
KEBA Master/Client-Lastmanagement
Die KEBA KeContact P30 x-series Ladestation ermöglicht ein einfaches, funktionales und preiswertes Lastmanagement. Sie programmieren einmalig eine KEBA KeContact P30 x-series Ladestation als Master. Diese steuert bis zu 15 KEBA KeContact P30 c-series Ladestationen (Client). Die Masterladestation stellt sicher, dass eine zuvor definierte Maximalleistung nicht überschritten wird. Übersteigt die mögliche Ladeleistung aller einzelnen Elektroautos diesen Wert, wird die Ladeleistung aller Ladestationen automatisch reduziert, bis wieder ausreichend Leistung verfügbar ist. Dadurch sparen Sie sich hohe Kosten für die Aufrüstung Ihres Stromanschlusses und nutzen die vorhandene Leistung ideal aus.
Integrierter Energiezähler mit LED-Anzeige
Die KEBA KeContact P30 x-series zeigt am LED-Display genau an, wie viel Strom Sie während des letzten Ladevorgangs mit Ihrem Elektroauto geladen haben. Beim Neustart der Ladestation wird Ihnen zusätzlich der Gesamtverbrauch angezeigt.
Zukunfstfähig vorbereitet auf Plug&Charge
Die KEBA KeContact P30 x-series ist Plug&Charge-ready (ISO 15118). Das heißt, die Wallbox ist hardware-seitig auf die Plug&Charge Funktion vorbereitet. Somit können künftig Elektroautos via Authentifizierung im Backend automatisch an der Wallbox freigeschaltet werden und Sie können ganz einfach einstecken und losladen.
Hinweis: Nur möglich in Verbindung mit Plug&Charge-fähigem Backend und E-Fahrzeug.
Internetanbindung über LAN & WLAN
Sie entscheiden, ob Sie die Daten zur und von der KEBA KeContact P30 x-series Ladestation über Ihr LAN oder Ihr WLAN übertragen. Für eine erfolgreiche Kommunikation über LAN oder WLAN müssen Sie ggf. die Netzwerkeinstellungen an Ihrem Internetrouter anpassen.
Achtung: Nur wenn die Ladestation einzeln betrieben wird, kann die Verbindung zum Router über WLAN erfolgen. Bei Master/Client-Netzwerken ist zwingend LAN erforderlich.
Integrierter Fehlerstromsensor
Die KEBA KeContact P30 x-series Ladestation verfügt serienmäßig über einen DC-Fehlerstromsensor. Dadurch brauchen Sie in der vorgelagerten Absicherung nur noch den günstigen FI Typ A.
Nach Störung weiter laden
Durch die Auto Recovery Funktion wird der Ladevorgang bei Störungen automatisch neu initiiert. So wird Ihr Elektroauto nach einem Netzspannungsausfall, Übertemperatur oder Fehlerstromabschaltung zuverlässig geladen und Sie können Ihre nächste Fahrt dank voller Batterie auch ohne Zwischenladung meistern.
Qualitätsprodukt aus Österreich
Das österreichische Elektronikunternehmen KEBA ermöglicht mit der KeContact P30 Serie ein einfaches und schnelles Laden von Elektroautos. KEBA entwickelt und produziert seit 1968 Lösungen für die Industrie-, Bank- und Dienstleistungsautomation. Als innovativer Automatisierungsexperte setzt KEBA seit 2009 sein umfassendes Know-how für die Energieautomation ein und bietet eine ganzheitliche Infrastrukturlösung für die Elektromobilität.
Lieferumfang:
Ladestation
Installationshandbuch (für den Fachmann)
Benutzerhandbuch (für den Endkunden)
Bohrschablone
Montage und Befestigungsmaterial (siehe Installationshandbuch Seite 16)
Sie haben weitere Fragen?
In unserem Ratgeber finden Sie alles zum Laden Ihres Elektroautos. Zum Beispiel, was Sie beim Kauf und der Installation einer Ladestation beachten sollten.
More Information

| | |
| --- | --- |
| Manufacturer | KEBA |
| Colour | White |
| Product dimensions (wxhxd) | 240 x 495 x 166 mm |
| Weight | 4,8 kg |
| Degree of protection | IP54 splash-proof, suitable for outdoor use |
| Installation variations | Wall mount, Pedestal column |
| Delivery includes | Charging station, instruction manual, Installation Guide, drilling template |
| Charging power | 22 kW, 11 kW, 7,4 kW, 5,5 kW, 3,7 kW, 2,3 kW, configurable |
| Number of charge points | 1 |
| Rated current | 10 A, 13 A, 16 A, 20 A, 25 A, 32 A, configurable |
| Voltage | 230/400 V |
| Phase | 3-phase |
| Connection | Type 2 socket |
| Cable length | - |
| Safety features | DC protection |
| Energy meter | integrated |
| Access protection | Plug and Charge (ISO 15118) |
| Status display | LED, App |
| Communication module | LAN, Wi-Fi |
| Additional interfaces | USB |
| Communication protocol | OCPP, UDP, Modbus TCP |
| Compatible with services | PV energy management system |
Similar products