KEBA KeContact P30 x-series 109.651 Wallbox
(22 kW, type 2 socket, master, integrated energy meter, LAN/WLAN/SIM, OCPP/UDP, DC protection)
Special Price
€1,249.00
Regular Price
€1,489.00
Delivery time: Pre-order now - delivery September 2023
One charging station, lots of potential uses 
Up to 22 kW charging power (charge 10x faster)

 

Easily configurable charging power: 2.3–22 kW

 

Billing with the KEBA charging station thanks to MID certification

 

Integrated DC residual current sensor

 

LED display alternately shows overall meter reading and the last charging process

 

Communication over a mobile data connection (4G) or LAN/WLAN

 

Web interface for reading RFID and charging data

 

Load management master: controls up to 15 KEBA KeContact P30 c-series charging stations

 

Compatible with various backend systems via OCPP 1.6

 

RFID access protection (can be activated optionally)

 

Suitable for all electric cars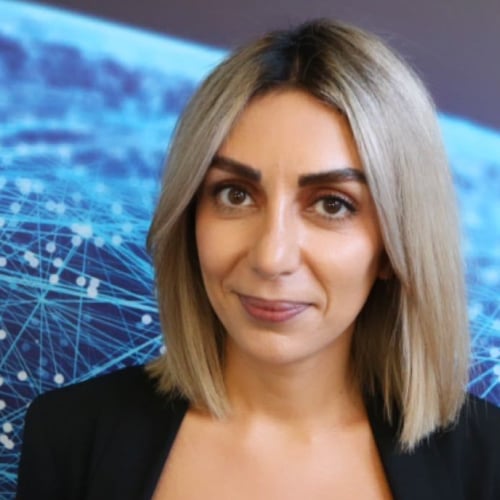 There for you:
our expert Samira and her team will advise you free of charge.
+49 89 4161 430 70
Recommended by our product management
The MID-certified KEBA KeContact P30 x series guarantees correct meter values for billing by precise kilowatt hours
Are you looking to set up a small electric car fleet, make optimum use of the maximum available charging power at all times, and bill the charged energy? Then the MID-certified variant of the KEBA KeContact P30 x series is just what you need. With the suitable backend, you can log all charging processes, manage individual users, and bill energy in accordance with consumption and usage.*
Easy billing for charging processes with suitable backend*
The KEBA charging station has an MID-certified energy meter that meets the requirements of the European Measuring Instruments Directive. This ensures that the displayed meter values are correct and tamper-proof. With a suitable backend the billing of charging processes is therefore possible in public and semi-public spaces. This applies fundamentally to Europe and Switzerland.
German metrology and calibration law prescribes additional requirements for the billing of public charging processes. This product is, however, not a variant that fulfills calibration law.
KEBA master/slave load management
The KEBA KeContact P30 x-series charging station enables simple, functional, and inexpensive load management. You program your KEBA KeContact P30 x-series charging station once as master. It then controls up to 15 KEBA KeContact P30 c-series charging stations (slaves). The master charging station ensures that a previously defined maximum power is not exceeded. If all of the individual electric cars' potential charging power exceeds this value, the charging power of all the charging stations is automatically reduced until sufficient power is available again. This means you save the high costs involved in upgrading your electrical connection and makes ideal use of the available power.
OCPP for communication with backend
The Open Charge Point Protocol (OCPP) controls communication between a charging station and a backend system. Thanks to OCPP 1.6, you can very easily control one or more charging stations with one backend system (e.g. be.ENERGISED Monitoring) and thus, for example, examine individual charging processes, manage users, and bill the charged electricity.
Compatible with a large number of energy management systems
KEBA x-series charging stations can be incorporated into all kinds of smart home and energy management systems and controlled via the Ethernet interface. This makes KEBA stand out from its competitors. You can also simply connect a smart meter to intelligently optimize the charging power of the charging station and adjust the current energy consumption in the household. The charging station communicates locally via Modbus TCP or UDP. The following brands are compatible with KEBA: The Mobility House, Loxone, Mygekko, smartfox, Solarlog, TQ-Systems. 
Internet connection over mobile data (4G) & LAN
You decide whether to transfer the data to and from the KEBA KeContact P30 x-series charging station via mobile date (4G) or your LAN. For data transfer over a mobile data connection, you need a SIM card. This can usually be obtained from your backend provider. You should also make sure in advance that you have a mobile Internet connection at the place of installation. For successful communication via LAN, you may need to adjust the network settings to suit your Internet router. 
 In networks, LAN communication is necessary.
Faster charging
With the KEBA KeContact P30 x-series charging station, you can charge up to 10 times faster than with a conventional domestic socket. Please refer to our charging time summary to find out how long your electric car's battery will take to recharge and how soon you'll be ready to drive off.
High-quality workmanship and ease of use
Whether they're used indoors or outdoors, the electrical engineering components are reliably protected by high-quality materials like weatherproof and impact-resistant plastic. The KEBA KeContact P30 x-series charging station is easy to use and always displays the current operating status with multi-colored LEDs.
Energy meter with LED display
The KEBA KeContact P30 x series with MID-certified meter shows on the LED display alternately the overall consumption and how much power you have charged in the last charging process with your electric car. The calibrated meter guarantees that the power displayed as consumption is the power that you have actually charged.
Integrated residual current sensor
The KEBA KeContact P30 x-series charging station is equipped with a DC residual current sensor as standard. This means that all you need in the upstream protection is the inexpensive RCD type A.
Configurable charging power
The charging station's charging power must be matched to the upstream installation and fuse protection to exclude the possibility of system overloads and flying fuses. Unlike solutions from other manufacturers, KEBA's charging stations make setting the charging power between 2.3 and 22 kW a breeze with DIP switches.
RFID closing function
Only users whose RFID cards are stored at the charging station can charge at your charging station.  If an OCPP backend is used, new RFID cards are taught in in the backend. Without a backend, RFID cards are activated directly at the charging station using the supplied master card. Drivers of electric cars use an RFID charging card to unlock the charging station and start the charging process. The RFID function is disabled on delivery.
Continue charging after a fault
The auto recovery function automatically re-initiates the charging process if a fault occurs. This means that your electric car is reliably charged after a grid voltage failure, excess temperature, or leakage current shutdown, and you can complete your next journey without having to charge on the way, as your battery will be full.
Charging different electric cars
For electric cars with Type 1 or Type 2 plug connections. You can charge any electric car with the right charging cable.
A quality product from Austria
With its KeContact P30 series, the Austrian electronics company KEBA is making charging electric cars quick and easy. KEBA has been developing and producing solutions for industrial, banking and service automation since 1968. An innovative automation expert, KEBA has been applying its extensive expertise to energy automation since 2009 and offers an integrated infrastructure solution for electric mobility.
Delivery Includes:
Charging station
Operating instruction
Drilling templat
More Information

| | |
| --- | --- |
| Manufacturer | KEBA |
| Colour | Grey |
| Product dimensions (wxhxd) | 240 x 495 x 163 mm |
| Weight | 4,8 kg |
| Degree of protection | IP54 splash-proof, suitable for outdoor use |
| Installation variations | Wall mount |
| Delivery includes | Charging station, drilling template, operating instructions |
| Charging power | 22 kW, 11 kW, 7,4 kW, 5,5 kW, 3,7 kW, configurable |
| Number of charge points | 1 |
| Rated current | 10 A, 13 A, 16 A, 20 A, 25 A, 32 A |
| Voltage | 230/400 V |
| Phase | 3-phase |
| Connection | Type 2 socket |
| Cable length | - |
| Safety features | DC protection |
| Energy meter | integrated |
| Status display | LED, App |
| Communication module | LAN, Wi-Fi, SIM |
| Included features | Load management |
| Communication protocol | OCPP, UDP |
| Compatible with services | PV energy management system, ChargePilot |
Downloads
Default Category