ChargePilot Starter Kit
(incl. hardware, monitoring & service)
Delivery time: 1-2 weeks, no express possible
Builds the central component of a smart charging infrastructure for electric fleets — developed by The Mobility House
"Reliable algorithm for charging optimization", "Maximum utilization of grid capacity", "Hardware agnostic, open interfaces" (Source: Load management study by General German Automobile Association - ADAC - 10/2020)
Monitoring: Live data visualisation of all charging processes
Creation of statistics, reports, and error messages 
CPO functionalities: Administration of charging stations and RFID cards
Can be expanded with additional modules such as static load management and billing
Only in combination with installation and integration of one charging point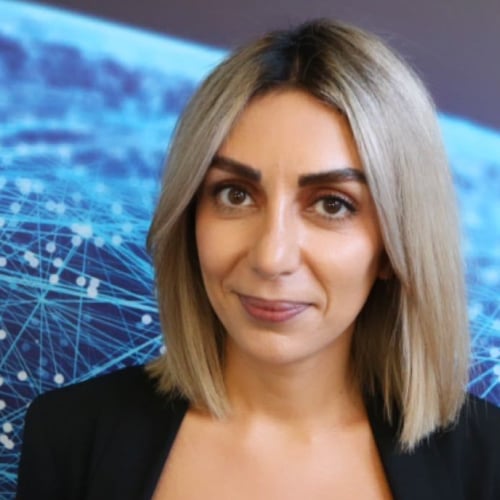 There for you:
our expert Samira and her team will advise you free of charge.
+49 89 4161 430 70
Recommended by our product management
With ChargePilot and our optional add-on modules, you create the foundation for an electric future in your car park
Our ChargePilot lays the foundation for smart charging for your electric cars — compatible with many charging stations and all car manufacturers! As your electric fleet grows, you can easily add additional charging stations to your system. Additional modules such as load management from The Mobility House can be easily added without any extra hardware. Because your system can grow with your needs, you have the flexibility to deal with whatever the future brings.
Monitoring & Management
The web interface can be accessed from anywhere you have internet, allowing you to view all key information about your charging infrastructure at any time: charging station status, power profile, and power currently being drawn. Manage individual charging stations with the RFID cards and maintain an overview of your energy use and peak loads.
Messaging feature
If one of your stations reports an error, you will immediately receive an automatic alert to notify you of the problem. This lets you react quickly, ensuring that your charging infrastructure works reliably at all times and that your users are satisfied.
Statistics and Evaluations
You can display historical charging data for various time periods. In addition, you can receive other evaluations showing peak loads, your energy consumption, your energy costs and the CO2 savings achieved by your fleet of electric cars.
First-class support
Our service team is available from Monday to Friday from 8:00 am to 6:00 pm (CET). Our skilled and friendly experts are ready to assist you on everything from system setup and user management to ordering new RFID cards and troubleshooting. Our terms of service apply.
Take a look at the video demo of our user interface:
Expandable functionality
Additional functionality can be added to ChargePilot at any time. You can easily activate the load management module to intelligently split the available power between the cars that are currently charging. Our developers are constantly working on additional modules. In addition to load management and fleet management, we will soon be adding billing services, smart electricity rates, maintenance services, and much more.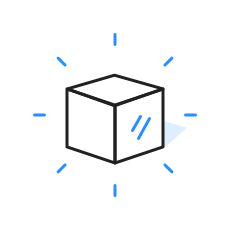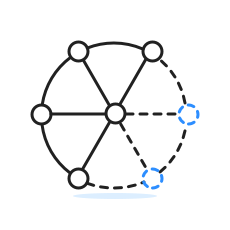 Scalability
Are you planning the first charging station at your location and want to continue expanding as the number of electric cars increases? ChargePilot grows with your charging fleet. Whether you have 5, 10, 20 or 100 charging stations, the charging and energy management system can be expanded to include as many charging stations as desired. ChargePilot can manage up to 15 charging stations without any additional hardware. An additional Ethernet switch is all that is required to add subsequent charging stations.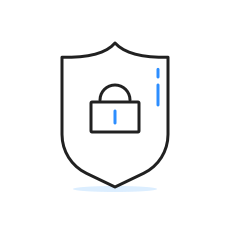 Local, safe and flexible
As a local control element, the controller ensures quick and secure communication within your charging network. The controller can also be subsequently connected to your PV system, stationary storage and existing energy management systems.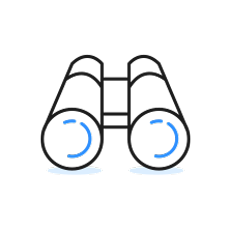 Software for the future
Our team is constantly working on the development of this product. That means you'll be on board for the future opportunities that come with charging electric cars. This includes vehicle-to-grid technology, an area in which The Mobility House is a true pioneer.
Delivery includes:
Smart Charging Controller incl. backup fuse
Ethernet switch incl. ethernet cable
Power supply (all components fit on a top-hat rail)
2 RFID cards per integrated charging point
Technical specifications:
Housing dimensions (H x W x D mm)

96 x 45 x 110.5

Housing variant

Top-hat rail housing, variant EN 50022

Housing material

Plastic

Weight (g)

approx. 115

Protection type

IP 20

Power supply (V)

Min. 10.7 – max. 28.8

Maximum power consumption (W)

10 (including USB load with 2 x 450 mA)

Maximum operating temperature (°C)

-40 to +55; exceeds requirements for EN 61131-2

Maximum storage temperature (°C)

-40 to +85; exceeds requirements for EN 61131-2

Max. rel. humidity up to 40°C (%)

93 (no condensation)

Interfaces

2 x USB 2.0 A (500 mA load each); 1 x Micro USB;
1 x Micro HDMI; 1 x RJ45 (Ethernet) 10/100 Mbit/s

Processor

BCM2837, 1.2 GHz, Quad Core

RAM (GB)

1

Flash storage (GB)

4

Reverse polarity protection

Yes

ESD protection (kV)

4 / 8 (compliant with EN 61131-2 and IEC 61000-6-2)

EMI testing

Passed (compliant with EN 61131-2 and IEC 61000-6-2)

Surge / burst test

Passed (compliant with EN 61131-2 and IEC 61000-6-2 coupled into the supply voltage, Ethernet and IO lines)

Buffer time RTC (h)

min. 24

Visual display

3 Status LEDs (2-colour); 2 of these LEDS are programmable
| | |
| --- | --- |
| Housing dimensions (H x W x D mm) | 40 x 90 x 100 |
| Housing variant | Rail mounting; top-hat rail TS-35/7.5 or 15 according to EN 50022 |
| Housing material | Plastic |
| Weight (g) | 300 |
| Protection type | IP 20 |
| Input power | 85-264 VAC, 47-63 Hz, 1.8 A, 120-370 VDC |
| Output power | 60 Watt, 24 V, 2.5 A |
| Operating temperature (°C) | -20 to +70 |
| Operating humidity (%) | 20 to 90, non-condensing |
| Storage temperature (°C) | -40 °C to +85 °C |
| Storage humidity (%) | 10 to 95 |
| Boot-up & ramp-up time (ms) | 500, 30/230 VAC, 500, 30 /115 VAC at full load |
| Hold-up time (ms) | 50 /230 VAC, 20 /115 VAC at full load |
| Input voltage range (V) | 85 to 264 VAC, 120 to 370 VDC |
Ethernet switch incl. ethernet cable
| | |
| --- | --- |
| Housing dimensions (H x W x D mm) | 140 x 40 x 106 |
| Manufacturer | ROLINE |
| Network standard | Fast Ethernet |
| LAN (Mbit/s) | 10/100 |
| Interfaces | Fast Ethernet Ports RJ-45 |
| Form | Top-hat rail |
| Management | No |
| Stackable | No |
| Operating temperature range (°C) | -20 to +70 |
| Power supply | External |
| Ethernet-Ports | 8/16 |
| | |
| --- | --- |
| Housing dimensions (H x W x D mm) | 26.55 x 70 x 65 |
| Manufacturer | ABB |
| Display type | LCD |
| Number of digits | 7 |
| Operating temperature (°C) | -40 to +70 |
| Measurement deviation | Acrive Energy Class ±1% (or B for MID meters) |
| Communication | Pulse output / IR port |
| Main circuit connection options | 0.5 ... 10 mm² |
| Protection type | IP20 |
| Housing material | Plastic |
| frequency (f) | 50/60 Hz |
| Function | Electricity meter |
| Smart meter type | Transformer connected |
| Installation method | DIN rail |
| Number of phases | 3 |
| Series | B24 |
| Product name | Energy meter |
| Rated current (In) | 6A |
| Rated voltage (Ur) | 3x380 … 3x415V |
Technical specifications:
Smart Charging Controller
Housing dimensions (H x W x D mm)

96 x 45 x 110.5

Housing variant

Top-hat rail housing, variant EN 50022

Housing material

Plastic

Weight (g)

approx. 115

Protection type

IP 20

Power supply (V)

Min. 10.7 – max. 28.8

Maximum power consumption (W)

10 (including USB load with 2 x 450 mA)

Maximum operating temperature (°C)

-40 to +55; exceeds requirements for EN 61131-2

Maximum storage temperature (°C)

-40 to +85; exceeds requirements for EN 61131-2

Max. rel. humidity up to 40°C (%)

93 (no condensation)

Interfaces

2 x USB 2.0 A (500 mA load each); 1 x Micro USB;
1 x Micro HDMI; 1 x RJ45 (Ethernet) 10/100 Mbit/s

Processor

BCM2837, 1.2 GHz, Quad Core

RAM (GB)

1

Flash storage (GB)

4

Reverse polarity protection

Yes

ESD protection (kV)

4 / 8 (compliant with EN 61131-2 and IEC 61000-6-2)

EMI testing

Passed (compliant with EN 61131-2 and IEC 61000-6-2)

Surge / burst test

Passed (compliant with EN 61131-2 and IEC 61000-6-2 coupled into the supply voltage, Ethernet and IO lines)

Buffer time RTC (h)

min. 24

Visual display

3 Status LEDs (2-colour); 2 of these LEDS are programmable
| | |
| --- | --- |
| Housing dimensions (H x W x D mm) | 40 x 90 x 100 |
| Housing variant | Rail mounting; top-hat rail TS-35/7.5 or 15 according to EN 50022 |
| Housing material | Plastic |
| Weight (g) | 300 |
| Protection type | IP 20 |
| Input power | 85-264 VAC, 47-63 Hz, 1.8 A, 120-370 VDC |
| Output power | 60 Watt, 24 V, 2.5 A |
| Operating temperature (°C) | -20 to +70 |
| Operating humidity (%) | 20 to 90, non-condensing |
| Storage temperature (°C) | -40 °C to +85 °C |
| Storage humidity (%) | 10 to 95 |
| Boot-up & ramp-up time (ms) | 500, 30/230 VAC, 500, 30 /115 VAC at full load |
| Hold-up time (ms) | 50 /230 VAC, 20 /115 VAC at full load |
| Input voltage range (V) | 85 to 264 VAC, 120 to 370 VDC |
Ethernet switch incl. ethernet cable
| | |
| --- | --- |
| Housing dimensions (H x W x D mm) | 140 x 40 x 106 |
| Manufacturer | ROLINE |
| Network standard | Fast Ethernet |
| LAN (Mbit/s) | 10/100 |
| Interfaces | Fast Ethernet Ports RJ-45 |
| Form | Top-hat rail |
| Management | No |
| Stackable | No |
| Operating temperature range (°C) | -20 to +70 |
| Power supply | External |
| Ethernet-Ports | 8/16 |
More Information

| | |
| --- | --- |
| Manufacturer | The Mobility House |
| Product dimensions (wxhxd) | B x H x T mm |
| Weight | kg |
Downloads
Default Category