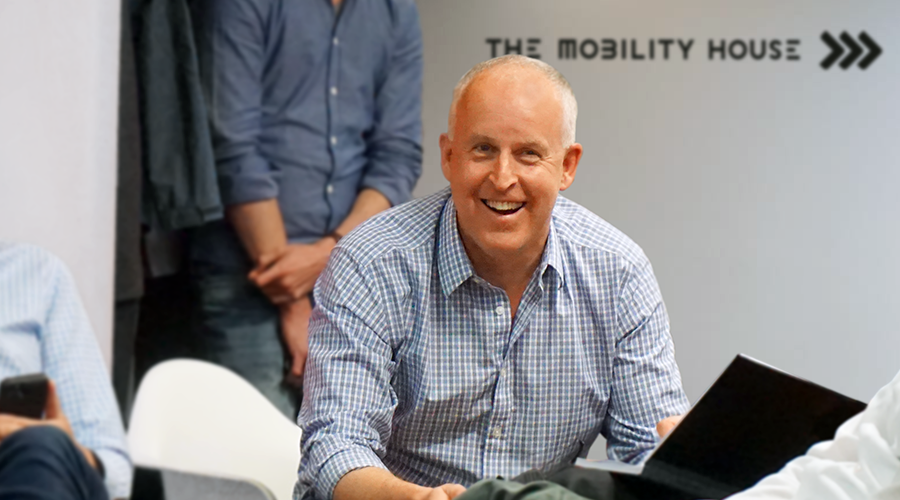 Munich, November 19th, 2019 -
Diarmuid O'Connell, former-Vice President of Business Development at Tesla, now joined the board of directors of The Mobility House, a leading charging and energy solutions provider. O'Connell's broad expertise in electric mobility and the monetization of electric vehicles will help the company strengthen its automotive competences and therefore push the strategic growth of The Mobility House in the USA and beyond.
As founding member of the Tesla team, O'Connell left after eleven years as a member of the management board. He accompanied as an expert of the high-tech industry in Silicon Valley Tesla along their way from a startup company to a global player in the development of electric vehicles and energy services. He played a key role in the automaker's most important deals within the last years such as the purchase of the factory in California and building a massive battery factory in Nevada. He also led Tesla's development in Europe, China and Middle East. Nowadays Diarmuid O'Connell supports The Mobility House in expanding its market position: "I am looking forward to a very intensive collaboration within the Board of Directors. And, I see great potential in the company's vision on vehicle grid integration and a great potential to strengthen the company's position in the market where energy and automotive industries will merge seamlessly in the future. Especially the high technology competence of The Mobility House impressed me to personally invest."
The intense relationship between Diarmuid O'Connell and The Mobility House was already established in 2012, when Tesla first set up its Supercharger Network in Europe. "We are very proud to welcome Diarmuid O'Connell to our board. For us, the special characteristic of The Mobility House is to bring together top-class personalities of the automotive and energy industries. Just like Carl-Peter Forster (former GM Europe President and former-CEO Tata Motors incl. JaguarLandrover) or Dierk Paskert (CEO Encavis, formerly CEO of E.ON grid), to achieve our vision of an emission-free future based on the sustainable use of electric vehicle batteries" says Thomas Raffeiner, founder and CEO of The Mobility House.