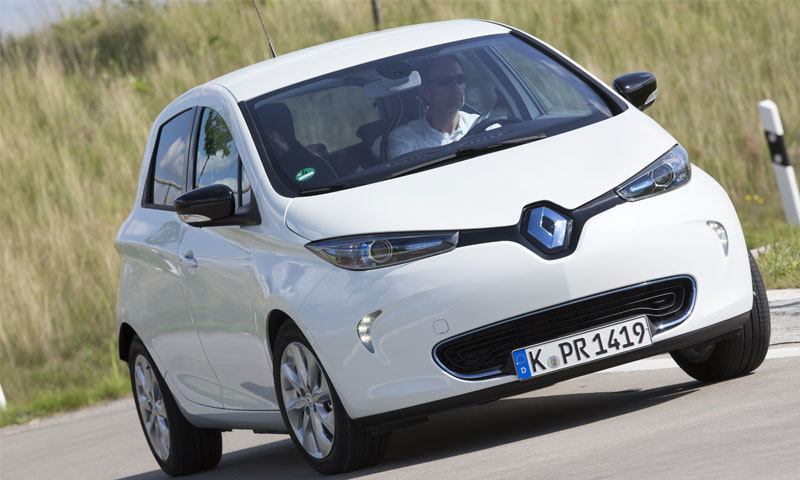 Renault and The Mobility House Test the Smart Charging Process
It has never been so cheap to "fill up" with electricity: 11 employees of Renault Deutschland AG in Brühl are currently testing new charging software from Renault's partner, The Mobility House, using the particularly environmentally friendly electric vehicle, the Renault ZOE. The Mobility House has developed software that uses the price fluctuations on the electricity market to the benefit of electric car drivers. The intelligent charging station determines the prices on the power exchange each day and uses the information to draw up an optimum charging plan. The charging process starts remotely and automatically only once the required electricity is available at a particularly good price.
In future, owners of electric cars from Renault will be able to "fill up" with electricity for even less than previously. Thanks to the Smart Charging Process from The Mobility House, drivers will be able to benefit from the fluctuations in electricity trading prices. A little background: on windy and sunny days a large amount of alternative energy is generated. This results in lower electricity prices. When the Renault ZOE is connected to the intelligent charging station, the charging status is transmitted via the Renault data centre to the "swarm management platform" of The Mobility House. The software determines an optimum charging plan on the basis of the fluctuating electricity prices. As soon as the energy can be obtained at a particularly good price, the charging process starts automatically, without the driver needing to do anything. If the battery is full, the charging process is also terminated remotely. The Mobility House acquires the electricity around the clock via its partner on the power exchange, GETEC Energie.
Other advantages of the intelligent charging station: the high performance 22 -kW units reduce the charging time, enabling the Renault ZOE vehicle battery to charge to 80 percent within one hour at a voltage of 400 V and a charging current of 32 A.