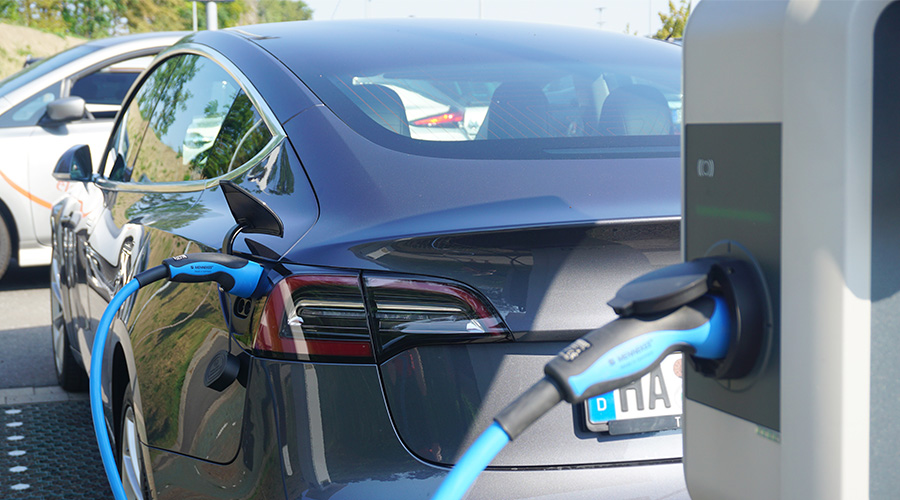 Munich, November 16th, 2019 –
Maximum subsidies with smart charging infrastructure for electric cars
Ten million electric cars should be put on the road by 2030 – that is one important part of the of the current environmental protection plan. To reach this goal, which is so essential in order to reduce greenhouse gas emissions in the transportation sector, lawmakers are funding the development of charging infrastructure more than ever before. Who will profit? Anyone who electrifies parking spaces with smart hardware and software, whether private people with an e-car in the garage or a fleet operator with hundreds of vehicles. The Mobility House offers an online incentive database (German language) that provides a comprehensive overview for calculating regionally available subsidies.
To be eligible for subsidies, all new installed charging stations and wallboxes must be future-proof. A fundamental requirement for a future-proof system is that it has to be "smart". This ensures that it can be controlled by the network operator and the market participants – to prevent future bottlenecks in the electricity supply, for example. The necessary technology is already available: ChargePilot – the charging and energy management system from The Mobility House. ChargePilot was developed to integrate electric mobility into the world of energy supply in a way that is future-proof and cost-efficient. Especially in the case of larger charging parks with multiple electric cars, users benefit from cost savings via smart charging – and these can easily amount to a five-digit sum each year.
The German government wants one million publicly available charging stations to be installed by 2030. The line between private and public charging infrastructure should be blurred – such as found in parking spaces belonging to car dealerships, supermarkets and local communities. That should make it easier for e-car drivers without a private parking spot to charge their cars overnight. Changes in building law are supposed to make it significantly easier to install charging solutions in residential apartment blocks. Between now and 2023 alone, the German government is making over three billion euros in funding available for these and many additional measures to improve charging infrastructure.
The experts at The Mobility House are available at any time to provide further information about subsidies and the ChargePilot charging and energy management system.