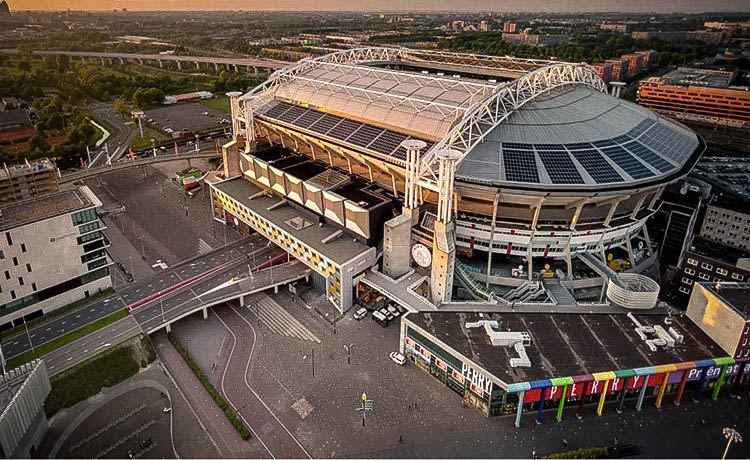 Amsterdam ArenA, is one of the world's leading stadiums for sport matches and events. It's also a living lab enabling rapid development, testing and demonstration of smart applications and solutions. Propelled by the idea of a carbon free future, ArenA is implementing a holistic approach for "zero emission events" including renewable power supply, emission-free integrated public transport solutions and smart car sharing concepts for visitors and employees.
ArenA will go a step further and install a 3 MWh battery system in cooperation with The Mobility House, an expert in electric mobility and decentralized energy storage solutions. "With this battery we can harvest the energy from our solar panels better, increase the reliability of power supply and reduce the energy bill for ArenA", says Henk van Ran, Director Facility Management."Our role is to maximize the value for our customer and to market the battery in the public energy system when the ArenA does not need it" Thomas Raffeiner, CEO of The Mobility House explains.
The project will be fully operable by mid of 2017. Further details will be presented on the 6th Smart City Event in the Amsterdam ArenA beginning of June 2016.