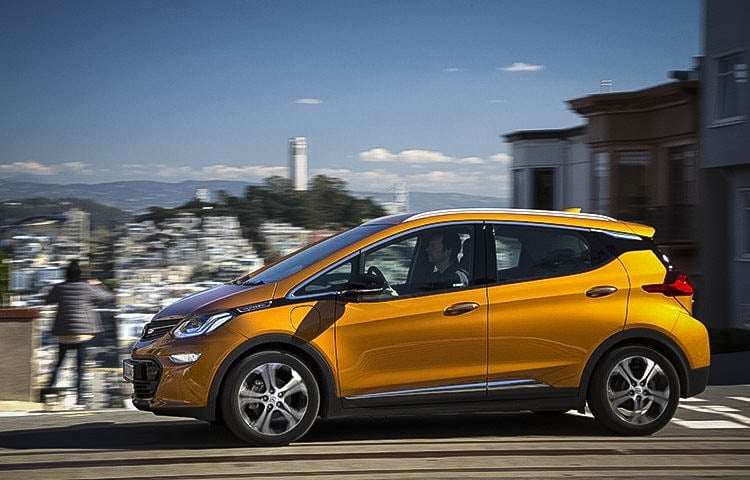 Tailor-made charging solutions for the new Opel Ampera-e
Customers benefit from partnership with the leading provider of charging infrastructures and installation services

The Mobility House and Adam Opel GmbH have launched a partnership for the provision of innovative charging solutions to coincide with the market launch of the new Opel Ampera-e. Ampera-e owners will be equipped with the right charging infrastructure for their electric cars from The Mobility House. In addition to comprehensive advice, customers can benefit from great value offers, such as home charging hardware certified by Adam Opel GmbH, or a professional installation by a qualified electrician.
"The Opel Ampera-e marks the beginning of a new era for electric mobility. The car can travel up to 520 kilometres on a single charge of its 60 kWh lithium ion battery, measured on the basis of the New European Driving Cycle (NEDC). The Mobility House provides Ampera-e drivers with an all-in-one solution for their charging infrastructure that ranges from appropriate wallboxes to a broad variety of additional services," says Frank Leibold, Head of Sales and Marketing for Opel Special Vehicles
"Due to its battery size, the Opel Ampera-e requires a professional charging solution. Our charging infrastructure products are the ideal charging solution to have at home. Our mission is to enable Opel customers to charge their cars quickly and conveniently and thereby guarantee the flexibility they have come to expect," says Marcus Fendt, Managing Director of The Mobility House.
The Mobility House will support Opel Ampera-e sales agents in offering future Ampera-e drivers all they need – from advice on the purchase and installation of the charging station, to smart services such as billing and load management. Having sold over 13,000 charging infrastructure products in more than 10 countries, and with years of experience in implementing innovative electric mobility projects, the company is currently the leader in the charging and energy solutions sector.
For more information on products and services by The Mobility House refer to our Online Shop and the Opel information page.