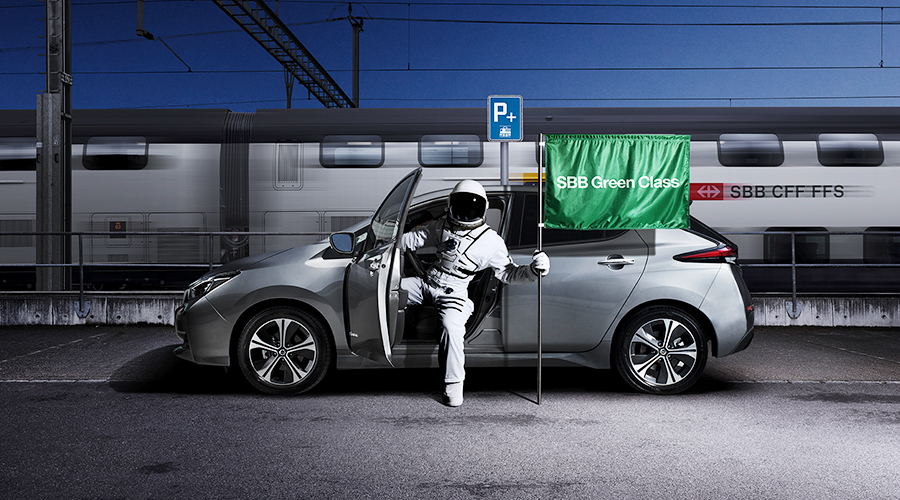 Just in time for the addition of vehicles such as the VW e-Golf, Nissan Leaf and Tesla Model S to its SBB Green Class range, Swiss Federal railways is launching its cooperation with The Mobility House in the area of charging infrastructure and installation services. Swiss Federal Railways' SBB Green Class offers sustainable door-to-door mobility combinations on rail and road. The Technology company The Mobility House is a pioneer and market leader in the field of charging and energy management solutions in Switzerland and has been working with leading global car manufacturers since 2011.

The cooperation offers customers everything from a single source – from advice in the form of a home check and the purchase of a suitable home charging station for quick and convenient charging at home to professional installation by long-standing installation partner for the entire country of Switzerland, Burkhalter. "With our charging infrastructure products and services, we offer SBB Green Class customers a complete solution for charging at home," says Christian Müller, Head of Projects and the Swiss Market at The Mobility House. To kick off the cooperation, customers will benefit from two product offers: the "Easy Package" and the "Smart Package". The former is aimed at customers who want an affordable, reliable and powerful charging option at home. The latter is a future-orientated solution for the potential integration of intelligent charging and energy management solutions. This manufacturer-independent system was developed by The Mobility House and enables controlled, cost-optimised charging of electric vehicles, as well as load management and invoicing services, with different modules that can be added according to customer requirements.
The offers can be purchased alongside an SBB Green Class mobility subscription. Further information is available at www.sbb.ch/greenclass and www.mobilityhouse.com.