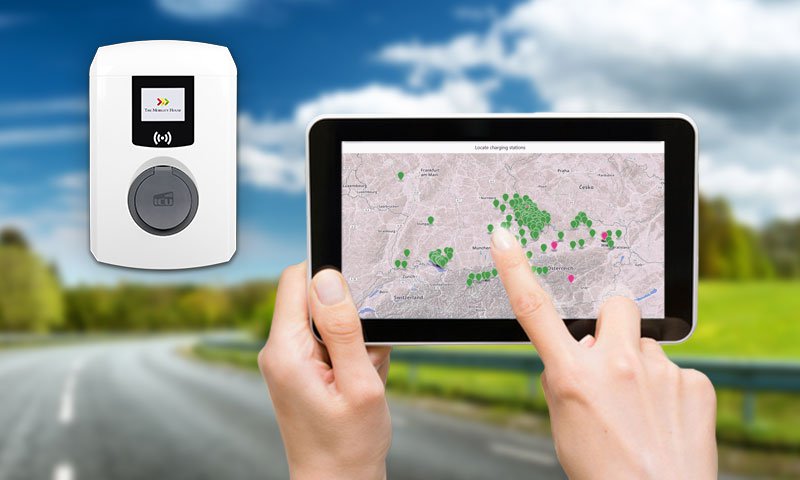 As of today, each one of us can help to drive electric mobility further forward and make their charging stations available for other electric vehicle drivers without having to give their electricity away for free. What makes the system special is the fact that every charging station that is operated by the @public billing service is automatically part of several charging networks. For example, an electric vehicle driver with an intercharge charging card can log in and top up in exactly the same way as someone with a PlugSurfing one. All electric vehicle drivers can also top up without first logging into a charging network operator using a QR code scanner and pay easily via PayPal or credit card. This allows electric vehicle drivers to make more spur-of-the-moment decisions about when and where they charge their vehicles.
All this is the work of The Mobility House, the leading expert in intelligent charging and energy solutions in Europe; be.ENERGISED (has.to.be GmbH), the foremost innovator in software solutions for smart charging systems and Alfen ICU B.V., a prominent provider of intelligent, open-system charging stations from the Netherlands. The @public billing service is based on be.ENERGISED COMMUNITY, cloud software that handles the entire automatic billing process. This allows charging station owners to manage various stations without operating expenses and also earn money at the same time. The @public billing service is clearly targeted at shopping centres, hotels, and restaurants, whose guests charge their cars during their stay. But it is also worthwhile for private providers to take a closer look at the service. Everybody can become a charging station provider quickly and easily and help to introduce electric mobility into everyday life.
All that a charging station owner needs alongside the @public billing service is an ICU smart charging station. More charging station manufacturers will get on board, so that as many people as possible will be able to benefit from the @public billing service. The service is currently offered in Germany and Austria, but an expansion into other countries is also planned.
"At has.to.be. we firmly believe that electric mobility can only break major ground if an extensive and networked charging infrastructure is developed." says Alexander Kirchgasser, CEO of has.to.be GmbH. "In order to achieve this, incentives need to be put in place for companies with their own parking spaces as well, encouraging them to invest in charging infrastructure and then making it publicly available. We have developed our free software b.ENERGISED COMMUNITY for this very reason. The next logical step was to find partners to design and install the charging infrastructure so as to offer a complete solution. ICU and The Mobility House are the ideal partners as they have the innovative strength and flexibility to ensure a quick implementation."
The whole thing will only work with a charging infrastructure that is suitably smart. "With its open-system charging stations, and having has.to.be and The Mobility House as partners, ICU is able to offer everything that the market currently demands: turnkey solutions, consisting of charging stations with management systems, as well as flexible services such as spontaneous third-party usage and being able to settle charging bills through your employer," says Joachim Köpf, Head of Sales for Germany, Austria and Switzerland at Alfen ICU B.V.
"The Mobility House focuses on innovative solutions that have a long-lasting impact on the market and have their finger firmly on the pulse. Together with be.ENERGISED COMMUNITY and ICU, our billing services are providing ample incentives for companies to promote electric mobility without having to wait for the policy-makers" says Marcus Fendt, CEO of The Mobility House GmbH.