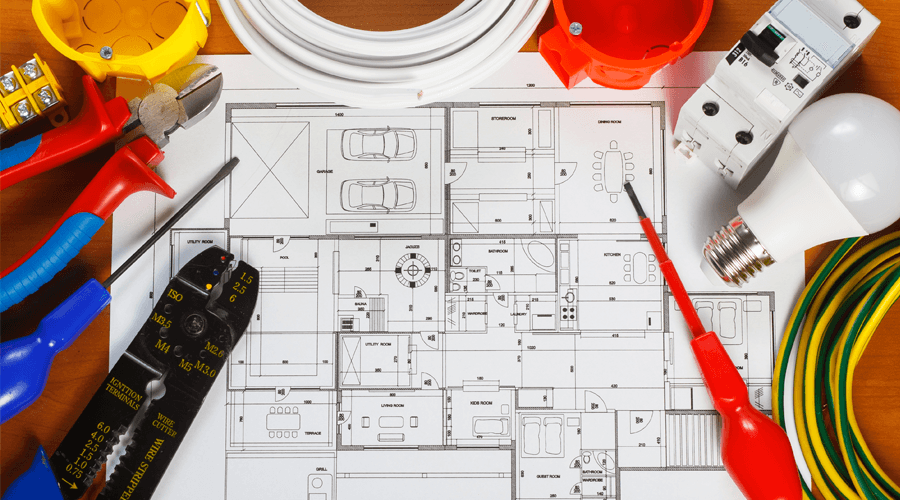 Munich, November 22th, 2019
Today increasing numbers of building contractors and/or their clients demand building services engineering (BSE) planning that includes charging infrastructure for electric cars - a building feature that is also increasingly becoming a selling point. With a well-considered planning concept and competence in the field of electric mobility, BSE planners can gain favour with both new and existing customers — whether for a simple residential building or when planning an entire district. In addition, familiarity and compliance with the current norms (VDE, TAR) and pending EU regulations is essential.
With ten years of expertise in the energy and e-mobility markets, Munich-based technology company The Mobility House supports BSE planners in designing their plans and tenders so that every e-car infrastructure is built in a way that is cost-efficient and future-proof. The free planning handbook and planning tool (both in German language) provide interested parties with the most important information about designing their charging infrastructure. In addition, they explain the most important hardware and software features that a safe, future-proof charging station should have. Advice on the use of photovoltaic systems and stationary storage is also included.
In planning, the greatest challenge is to take the details of the rapidly changing legal requirements into account and to find a common denominator among all of them. In order to meet the requirements of the desired infrastructure; mains connection cables and routing inside and outside the building, as well as any transformers required, must be planned accordingly. Additionally, interfaces to users, to the billing systems, and to the electricity providers and grid operators must be configured.
That means that a smart load and energy management system such as ChargePilot from The Mobility House can offer significant savings potential — both by reducing the initial investment and by lowering the grid costs during operation. Over the course of several years, a smart charging and energy management system can result in savings of tens of thousands of euros.
At this point, it can hardly be disputed that the future of mobility is electric. The German government's increasingly e-car friendly regulations, as well as the constantly growing range of vehicles offered by car manufacturers both support this conclusion. Many experts and studies predict that, in just a few years time, a quarter of all new cars will be electric. That makes it all the more important to have an experienced partner at your side when taking your first steps into the world of electric mobility.
If you are interested in learning more about the services offered by The Mobility House, you can find all the relevant information and downloadable materials here (German language).