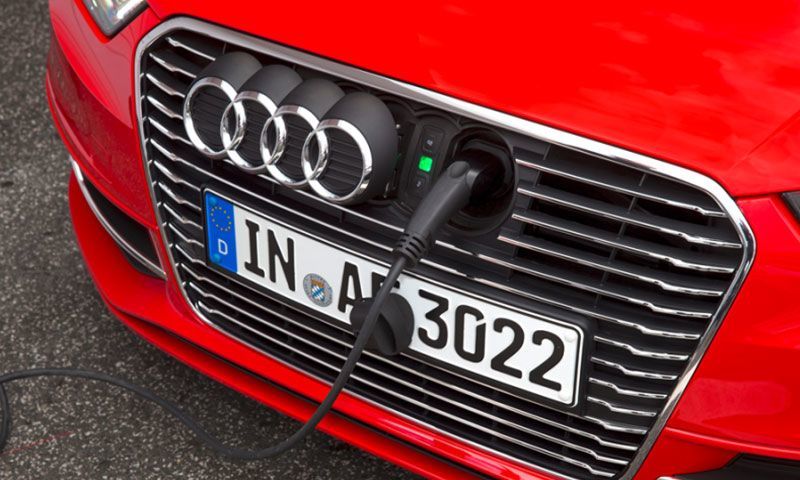 Efficient charging at home with an installation check. TMH is continuing to develop its status as a leading mobility supplier. 3,500 wall boxes installed for consumers across Europe.
Audi are yet another leading automobile manufacturer who have formed a partnership in Germany, Austria and Switzerland with the electric mobility service provider The Mobility House, which is active across Europe. With the introduction of the A3 Sportback e-tron to the market, the top manufacturer is offering an individual home check, whereby a technician checks the household electrics and installs the Audi charging dock for quick, comfortable and safe charging. This service is available immediately for all customers who have purchased an Audi A3 Sportback e-tron and is carried out by The Mobility House.
"We are especially pleased to be working with Audi in Germany, as we now have all leading premium brands under contract," states Marcus Fendt, CEO of The Mobility House. Interest in electric mobility will continue to grow with the introduction of attractive plug-in hybrids. Customers also appreciate the opportunity to charge their vehicles quickly, and for very little money, at home or at work," says Fendt. "For this purpose, The Mobility House offers cost-efficient and sustainable infrastructure solutions and services, independent of the manufacturers."
In the meantime, the company has connected over 3,500 wall boxes in Europe for electric car owners, under their consumer brand ElectroDrive Europe. In doing so, The Mobility House has continued to expand its leading market position in installation services and charging infrastructure. As well as Audi, leading global car manufacturers such as BMW, Daimler, Tesla, Volvo, Renault-Nissan and Toyota are working in collaboration with the electric mobility service provider.
Moreover, The Mobility House is already working with the automobile industry and different fleet operators on energy management solutions for connecting car batteries to PV systems, as well as the electricity trade and control energy markets.