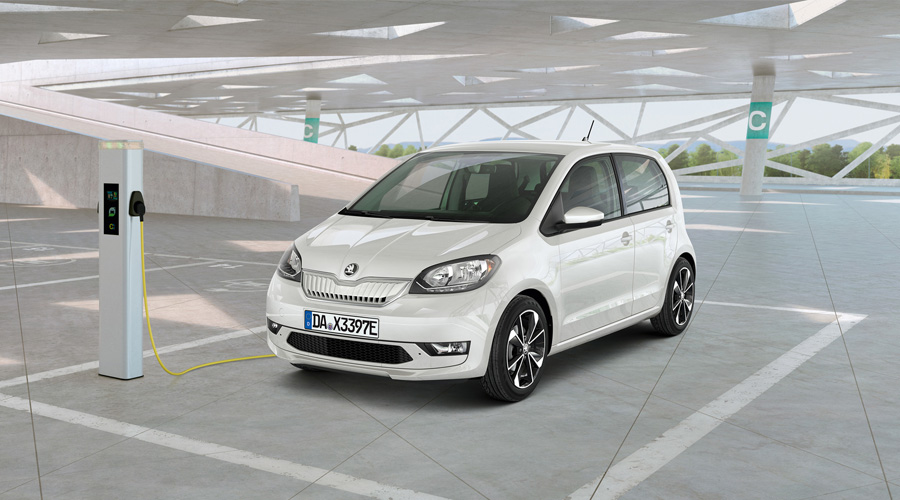 Munich, December 2nd, 2019
Expert support for ŠKODA customers
ŠKODA enters the era of electric mobility with the electric car CITIGOe iV and the plug-in hybrid SUPERB iV. For all questions concerning the installation of their charging solution, ŠKODA customers can rely on the many years of experience of the technology company The Mobility House, which already cooperates with many other car manufacturers.
The cooperation between the car manufacturer ŠKODA and The Mobility House offers new electric car owners access to all services related to electromobility – ranging from the charging station model recommended by ŠKODA as well as individual consultation up to a Home Check and professional installation by a certified installation partner. "It is important for electric car drivers to charge quickly and safely. Competent and neutral advice and tailor-made solutions ensure the manufacturer's smooth start into electrification and guarantee satisfied customers," says Marcus Fendt, Managing Director of The Mobility House. With more than 30,000 charging infrastructure products sold, the company is one of the European market leaders in private and semi-public charging.
Intelligent charging solution from The Mobility House at ŠKODA headquarters
The Mobility House is also the trusted partner of choice for ŠKODA and its sister company Seat when it comes to the equipment in the German headquarters – with its own product ChargePilot. The manufacturer-independent and modularly scalable charging and energy management system is unique in Europe with regard to intelligent, network-optimised and therefore cost-effective charging of several vehicles at one location. The Mobility House is the preferred service provider for fleet customers, logistics and bus operators. After a comprehensive load management analysis carried out by The Mobility House, ŠKODA has also been convinced by ChargePilot. As a consequence, 56 charging points in the Weiterstadt headquarter will be managed intelligently – the mobility requirements are thereby fulfilled. The installation of ChargePilot avoided a costly and time-consuming expansion of the network connection.