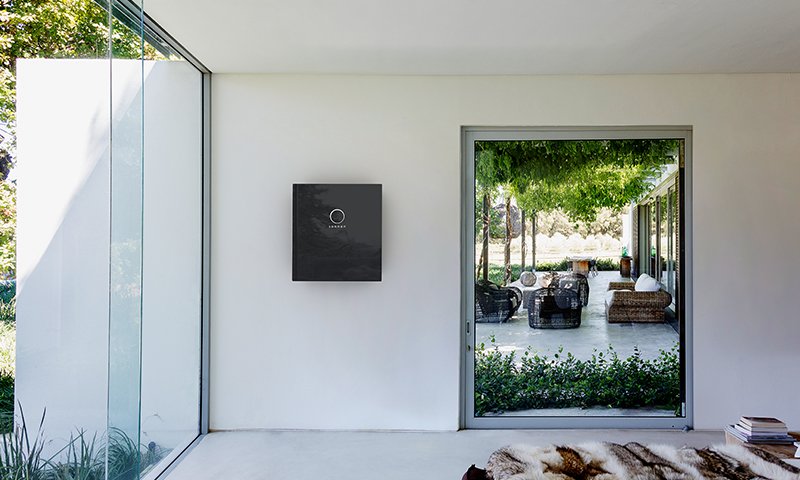 sonnen GmbH, market leader for lithium stationary storage in Europe and The Mobility House, leading expert in intelligent charging and energy solutions in Europe, launch their joint project for user-friendly charging stations for electric vehicles. Owners of a sonnenBatterie will have the opportunity to use the energy they have generated themselves to aid their own mobility. Because the station is easy to use, it offers intelligent and flexible electric car charging with the most advanced safety standards. The charging station from The Mobility House allows you to charge your vehicle at home or at work up to ten times faster than with a domestic socket.
'We see ourselves as the energy supplier of the future and as such, want to give our customers the option of taking the clean electricity they have generated themselves and using it in all areas of their life. Electric mobility is increasingly part of that. The Mobility House represents a partner that supports this goal and provides us with the perfect platform for it,' says Philipp Schröder, Director of Sales & Marketing at sonnen GmbH.
'Solar power, energy storage and electric cars are the future. When these are intelligently combined, they're unbeatable,' says Thomas Raffeiner, CEO of The Mobility House AG.
sonnen GmbH is one of the fastest-growing companies in Germany, and has installed more than 11,000 sonnenBatteries worldwide. The sonnenCommunity is the first online network for sharing electricity that members have generated themselves. In Germany, the sonnenCommunity already supplies 2,000 families with clean and affordable energy.
The Mobility House GmbH was founded in 2009 and supports all the leading car manufacturers in more than ten countries globally from its locations in Munich, Zurich and San Francisco. Technology from The Mobility House makes it possible to integrate electric vehicles into the power grid as an aggregated swarm storage consisting of electric vehicles or as stationary storage from vehicle batteries.
About 'sonnen'
Clean and affordable energy for everyone is one of the greatest challenges of our time. sonnen GmbH, headquartered in the Bavarian 'energy village' of Wildpoldsried, would like to help everyone determine their energy future themselves. This includes the affordable production and storage of renewable energy with the sonnenBatterie, as well as intelligent networking of producers and consumers in the sonnenCommunity. sonnen is therefore giving people around the world the opportunity to become independent of fossil fuels and conventional energy suppliers.