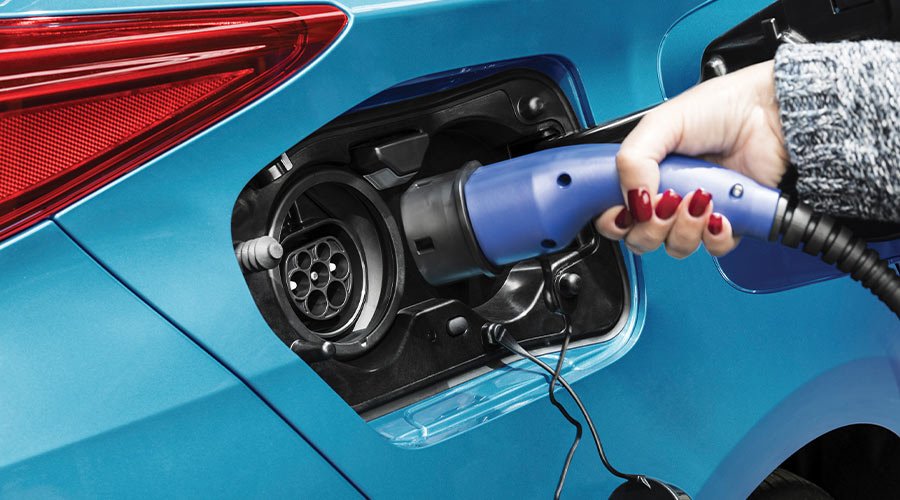 Munich, 18 May 2021
Toyota Germany and The Mobility House are expanding their collaboration, which has been in place since 2012.
Effective immediately, private and business customers of Toyota and Lexus in Germany will receive KfW 440 eligible charging stations through The Mobility House when purchasing a new plug-in hybrid or e-car. Furthermore, they can rely on the full range of advice and expertise of the provider for charging solutions.
Fleet and large customers in particular benefit from the partnership and the intelligent charging and energy management system.
Toyota has started the new year with the "Electric for All" campaign. The Japanese automotive manufacturer has been working with The Mobility House, the leading provider of intelligent charging and energy solutions, since 2012. The cooperation is now being expanded: Buyers of a Toyota or Lexus plug-in hybrid or electric car can now access charging stations eligible of a KfW 440 subsidy via The Mobility House. Additionally, a number of services, such as The Mobility House's installation check, are available. This includes checking whether a house installation is suitable for charging an electric car and with how much power the electric car can be charged at home.
Large and fleet customers who want to charge several electric cars at one location also benefit from The Mobility House's expertise. In addition to the consulting service, support during the planning process and the hardware-agnostic portfolio of charging solutions, customers also benefit from the advantages of ChargePilot, the intelligent Charging and Energy Management system. The technology by The Mobility House, which is based on open standard interfaces, enables the efficient operation of charging infrastructure when the grid connection is limited. It thus minimizes the need for grid expansion and saves costs. "By expanding our long-standing and good partnership with The Mobility House, we offer our customers, no matter what size, the ideal addition to our product portfolio. This includes easy access to charging infrastructure including adequate consulting and implementation by an expert," explains Erden Yildizdal, Project Manager Advanced Powertrain Technology at Toyota.
"We are very excited about our collaboration with Toyota. To achieve a zero-emission future, driving in particular must become emission-free – and without major hurdles on the customer side. Toyota recognized this at an early stage, and we look forward to continuing to work together to make customers fit for the future," affirms Marcus Fendt, Managing Director at The Mobility House.
Both Toyota and The Mobility House are constantly researching and developing for environmentally friendly and energy-efficient mobility.