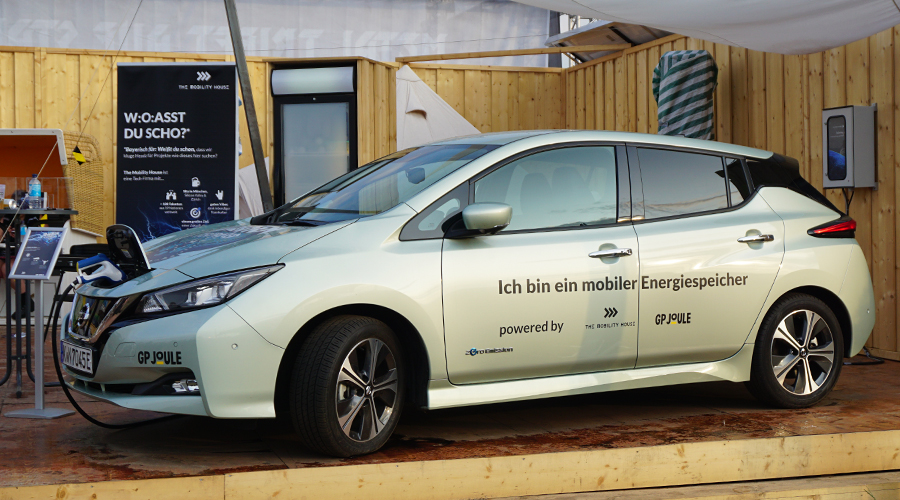 Munich, 20 August 2019 –
In its Position Paper on Feeding Back Energy from Electric Vehicles and Standardisation [German title: Positionspapier zum Rückspeisen von Elektrofahrzeugen und Standardisierung], the German Association of the Automotive Industry (VDA) demonstrates the technical possibilities offered by Vehicle-to-Grid (V2G) as well as the potential benefits it would offer for the power grid and the entire world of energy. The statements confirm the many years of work by the international technology company The Mobility House, which has already tested the many potential uses of the V2G technology in various projects.
The VDA considers a smart local energy management system with standardised communication interfaces to be a fundamental requirement for optimal charging and use of electric vehicles, as well as for bidirectional charging. "That is exactly what we have developed and implemented during the last few years over the course of many projects for many customers," says Marcus Fendt, managing director of The Mobility House. "The Mobility House has already fulfilled this requirement with our own charging and energy management software. Controlled, smart charging can cushion peak loads and prevent the need for grid expansions. The use of vehicle batteries as mobile energy storage can generate revenue from the energy market in many usage cases, which makes electric mobility less expensive."
The VDA confirms that feeding energy back into the grid does not necessarily increase stress on the battery when smart control is implemented. This is consistent with findings by The Mobility House. Since 2016, the company has brought over 2,500 connected stationary vehicle batteries to the market as primary regulation energy. These stationary storages are also controlled using the charging and energy management system.
To make bidirectional charging available to the masses, there are technical and regulatory obstacles that must be eliminated. It is essential that the 2nd edition of the ISO standard 15118 (regulating communication between the charging station and the charging management device in the car), and the bidirectionality which it stipulates, be implemented quickly. This should give charging infrastructure manufacturers more security in their investments, which will decrease the purchase prices for charging stations. In addition, double taxation for the storage of renewable energy must be eliminated and regulatory requirements for connections must be simplified.
According to the VDA, electric vehicles that can feed energy back to the grid will make a contribution to grid stabilisation and integrated energy in the future. This means that customers of The Mobility House who have already installed a charging and energy management system are in possession of a future-oriented product. It is already reducing grid connection costs at present, and in future it will encourage the 'Energiewende' (energy revolution), contribute to CO2 reduction, and reduce the overall cost of electric mobility with smart charging and the integration of renewable energy.