METREL MI 3152 EurotestXC Test Instrument
Delivery time: 3-4 weeks, no express possible
Next Generation METREL MI 3152 EurotestXC Test Instrument
Intuitive operation with colour touchscreen
Predefined mini-AUTO sequences and automatic tests
Works in accordance with established testing standards
Built-in charger with rechargeable batteries
Bluetooth communication with your computer, tablet or smartphone
Metrel ES Manager software licence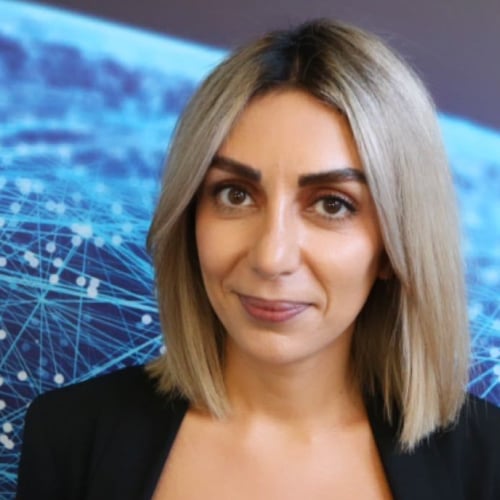 There for you:
our expert Samira and her team will advise you free of charge.
+49 89 4161 430 70
Recommended by our product management
Test the Operational Safety of Your Charging Stations
The EurotestXC MI 3152 is specially designed for industrial applications. In contrast to other test instruments, the MI 3152 is equipped with a colour touchscreen and a unique memory structure. This makes handling the instrument particularly intuitive and ergonomic for users. In addition, predefined AUTO sequences and all common test standards allow you work quickly and efficiently.
Measurement Functions
You have all common test standards and a multitude of measuring functions at your disposal with this instrument, and with the Metrel ES Manager software you can create and print professional test reports.
Wide Range of Applications
In addition to initial and repeat testing of charging stations, the EurotestXD MI 3152 can be used to test energy supply systems, industrial plants or special installations, e.g. in railway systems, ships or hospitals.
Function test
The measuring instrument enables tests with predefined auto sequences. The results are automatically evaluated with built-in fuse tables.
METREL – Leading Manufacturer of Measuring Instruments
With more than 70 years of experience in the field of electrical measuring instruments, Metrel develops, manufactures and tests all of its products at its plant in Ljubljana. The instruments are sold in more than 70 countries, with special importance always placed on innovation, reliability and precision.
Delivery includes:
MI 3152 EurotestXC test instrument
1.5-meter Commander plug
Test cable, 3 x 1.5 m
Power supply + 6 NiMH batteries, type AA
Test probes; 3 pieces (blue, black, green)
Crocodile clips; 3 pieces (blue, black, green)
RS232-PS/2 cable
USB cable
Padded carrying case
Padded neck strap
Metrel ES Manager software
Short instruction manual
Operating instructions on CD
Manual on CD
Calibration certificate A 1018, A 1019
Technical Specifications:
MI 3152 EurotestXC test instrument
| | |
| --- | --- |
| Dimensions (L x W x H) | 165 x 252 x 111 mm |
| Calibrated in accordance with | ISO |
| Weight | 1.78 kg |
| Display type | Digital (LCD) |
| Features | Touchscreen |
| VDE standard | 0100 |
| Complete technical specifications | See downloads |
Any other questions?
Our knowledge centre can tell you everything you need to know about charging your electric car.For example, you can visit the centre for advice on what to look out for when buying and installing a charging station.
More Information

| | |
| --- | --- |
| Manufacturer | METREL |
| Product dimensions (wxhxd) | B x H x T mm |
| Weight | kg |
Downloads
Default Category