NRGkick 32A 5m 12601001 GSM/GPS/SIM mobile charging station
(22 kW, 5m type 2 cable, APP, integrated energy meter, WLAN/SIM/Bluetooth/GPS, DC protection)
Special Price
€1,149.00
Regular Price
€1,349.00
Delivery time: 1-3 working days
Up to 22 kW charging power (charge 10x faster)
Configurable charging power
Incl. 5 m type 2 charging cable (for all type 2 electric cars)
Integrated energy meter
Communication via WLAN, mobile data connection (4G) or Bluetooth
SIM flat rate for two years included
Access control via app
Integrated DC fault current sensor"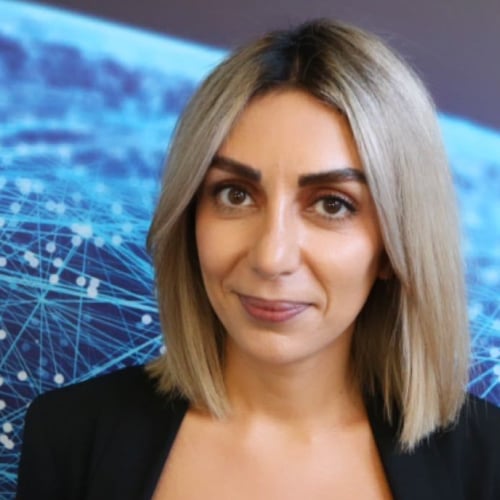 There for you:
our expert Samira and her team will advise you free of charge.
+49 89 4161 430 70
Recommended by our product management
Whether you're at home, traveling, or visiting friends—enjoy full flexibility without any compromise in power.
The NRGkick is one of the smallest intelligent 22 kW charging units on the market. The compact dimensions and the "handy size" (quite literally) make the unit convenient and easy to handle.
NRGkick is everything you need to charge your electric car
The highly innovative NRGkick charging unit boasts safety and intelligence. The patented safety connector system with temperature monitoring at each phase pin ensures that the risk of charred sockets is eliminated. Furthermore, it contains innovations such as autonomous load management. This means that when NRGkick detects that the voltage drops too low because of excessive load in the grid, the charging current is automatically adjusted. Further innovations including blackout protection, charging reports with specific site references via WLAN (and GPS), and the chance to upgrade the app with other functions at any time (such as photovoltaic-based charging, which will soon be available).
Get started right away! —no elaborate installation
With NRGkick you don't have to worry about lengthy planning and installation: NRGkick is instantly ready for use with any standard socket. With the additionally available type 2 connector attachment, even public charging stations can be used for charging. This means you can charge your electric care wherever electricity is available and you have your own "wallbox" with you whenever you need it! Of course, leaving NRGkick connected to your socket permanently is also no problem—it is fully temperature-resistant and is not even affected by rain.
One of the safest charging units on the market Upgrade and update capacity
NRGkick offers an abundance of safety functions, such as the patented safety connector system with disconnect detection and electric arc protection as well as temperature monitoring for each connector attachment at each individual phase pin! For domestic socket attachments, the temperature is sensed at both pins. Charred sockets are now a thing of the past!
Upgrade and update capacity
NRGkick can be adapted to perfectly suit your needs—with functions that can be upgraded at any time after your purchase! You already have an electric car, but you're not planning to have a photovoltaic system for a few years? With NRGkick this is not a problem! Get functions such as photovoltaic-based charging or OCPP-capability for your NRGkick at any later data—with no additional hardware!
Software updates make the NRGkick fully independent once it has been connected to a network.
Intelligent functions
Thanks to the free-of-charge NRGkick app, you can access a whole host of intelligent functions, such as:
Display of charging current costs
Overview of the amount of energy charged and export of charging history (PDF & CSV)*
Definable charging start time
Time-based charging with charging schedules
Charging current continuously adjustable in 1 A increments
Charging start/stop at any time
Amount of charging energy adjustable
Bluetooth, WLAN, and mobile data
The safety of the NRGkick naturally includes being extremely resistant to external influences and unauthorized tampering. For this reason, the charging unit has extremely high stress resistance and a variety of function to maintain this, such as anti-theft and anti-tampering protection, vehicle drive-over resilience, temperature resistance -40 to +70 °C (operating temperature), waterproof and dust-proof properties (IP67), impact resistance (IK10), soft components on charging unit and connector unit for optimum feel and scratch protection, and very high number of connection cycles as all connector attachment contact parts are silver-coated.
Charging reports with specific site references via WLAN (and GPS)
In the NRGkick app you have the option of specifying the relevant location for the established WLAN networks—e.g. "Home" or "Work."* This information is then displayed later on in the charging reports, making it possible to determine the precise amount of energy charged at a particular place!
Thanks to GPS, NRGkick is also able to depict charging processes in the charging reports with the corresponding geolocation data.
Faster charging
With the NRGkick, you can charge up to 10 times faster than with a conventional domestic socket. Take a look at our charging time summary to see how quickly your electric car can be charged up.
A quality product from Austria
NRGkick solutions are developed by DiniTech in Austria, and also produced there. DiniTech uses exclusively high-quality components for its charging solutions, such as Mennekes connectors. DiniTech GmbH manufactures innovative products in electronics and electromechanical engineering with customer-oriented development. Its main focus is on optimum quality and performance, as is reflected in the numerous prizes and awards it has won.
*Important
To bill the energy that has been charged for a company car, a MID-certified meter is normally required. The NRGkick energy meter is not MID-certified.
Scope of delivery:
Charging unit NRGkick
Connector attachment 32A 5-pin
Operating instructions
Any further questions?
Our Knowledge centre can tell you everything you need to know about charging your electric car. For example, you can visit the centre for advice on what to look out for when buying and installing a charging station.
More Information

| | |
| --- | --- |
| Manufacturer | DiniTech (NRGkick) |
| Colour | White |
| Product dimensions (wxhxd) | 90 x 64 x 216 mm |
| Weight | 4,07 kg |
| Degree of protection | IP67 completely waterproofsuitable for outdoor use |
| Installation variations | Portable charging station |
| Delivery includes | Ladeeinheit NRGkick, Steckeraufsatz 32A 5Pol, Bedienungsanleitung |
| Charging power | 22 kW, configurable |
| Number of charge points | 1 |
| Rated current | 32 A |
| Voltage | 230/400 V |
| Phase | 3-phase |
| Connection | Type 2 charging cable |
| Cable length | 5 m |
| Safety features | DC protection |
| Energy meter | integrated |
| Access protection | App |
| Status display | LED, App |
| Communication module | Wi-Fi, SIM |
| Additional interfaces | Bluetooth |
| Included features | Smartphone App |
Downloads
Default Category