SMARTFOX PRO Solar Energy Management System
(incl. 100A current transformer)
Delivery time: 1-3 working days
100% solar charging with 100% emissions-free driving
Streamline your consumption levels and save on electricity costs
Monitor and control your energy consumption using a convenient or web app
Compatible with SMARTFOX PRO Charger, KEBA KeContact P30 (c-series / x-series), Mennekes Amtron (Xtra / Premium), Heidelberg energy control and Alfen EVE Pro-Line (one car charger licence is required per charging point).
Communication via WLAN or LAN connection
Inverter data can be read out via Modubus, RS485 or SO interface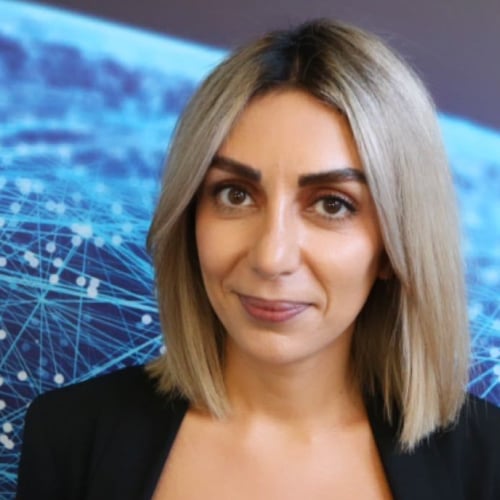 There for you:
our expert Samira and her team will advise you free of charge.
+49 89 4161 430 70
Recommended by our product management
Thanks to the SMARTFOX energy manager, you can direct excess solar power at any time to wherever it is needed and reduce your electricity bill.
Feeding excess solar power back into the grid is a thing of the past. Nowadays, owners of photovoltaic (PV) systems try to use as much of the solar power they generate as they possibly can in their own households. With the SMARTFOX PRO 2 solar energy management system, you can charge your electric car with 100% solar energy when there is enough excess power. You can also connect other consumers and regulate heating elements for boilers, for example. The WebApp gives you complete control and visualisation of how you are using the energy you generate.
Use excess solar power
As soon as your solar installation begins to generate more energy than your household consumes, the SMARTFOX PRO 2 energy management system redirects the excess energy to charge your electric car. With the smartfox, you can also regulate and switch many other consumers on and off. To ensure the entire system functions smoothly, we recommend a PV system with an output of at least 8 kWp.
Monitor and control using the app or web app
You can view and control electricity generation and consumption in your personal section of the WebApp at all times. This can help you identify hidden power guzzlers in your household and reduce your electricity costs even further.
Charge your electric car
Thanks to the SMARTFOX energy manager, you have a choice between three charging options: excess charging, excess charging+ or fast charging mode. If you select excess charging, your electric car charges using exclusively excess energy from your photovoltaic system. In the excess charging+ mode, fixed charging intervals can also be set. In fast charging mode, your electric car is charged with the maximum charging power. To achieve this, the charging station draws extra electricity from the power grid.
Excess charging
In this sense, the SMARTFOX PRO 2 has a distinct advantage over other energy management systems: As soon as the minimum switch-on power of your electric car is reached on a single phase, the charging process starts. Most electric cars start charging at 6 A (with the exception of the Renault ZOE, which starts at 10 A). If the output exceeds 6 A on all three phases, the charging process automatically restarts on three-phase charging. If the output decreases, phase cut-off also takes place completely automatically. The benefit for you: the charging process starts even at low power generation levels and you can start profiting from the optimisation of your own consumption at an even earlier stage.
Simple set-up
The SMARTFOX PRO 2 solar energy management system is an intelligent control unit that can be easily mounted on a DIN rail and quickly and easily integrated into any building electrical system thanks to the current transformers included. This is possible whether you already have a solar power system installed or plan to get one. The two-line display and control keypad make the initial set-up quick and easy. It's even quicker via WLAN: open the smartfox Hotspot and adjust the settings directly.
Compatible with all solar power systems
The SMARTFOX PRO 2 solar energy management system can be combined with any solar installation. For some inverters (e.g. Fronius, Kostal and SMA) and battery storage units (e.g. Varta, LG and Fronius), SMARTFOX can additionally record and visualise the data (details below). The Modbus, RS485 or S0 interfaces are used to read out the inverters.
Communication with the charging station
The SMARTFOX PRO 2 solar energy management system is compatible with a wide range of charging stations. Depending on the manufacturer, up to 5 charging stations can be controlled simultaneously and with phase switching. You can find a detailed list of charging stations here. We recommend connecting the SMARTFOX PRO 2 - as well as the charging stations - to your network so that your electric car continues to charge even if the WLAN connection is lost.
Lieferumfang:
SMARTFOX PRO 2 solar energy management system
Micro SD card incl. adapter
Current transformer, 100 A
For these inverters and batteries, you can also view the amount of electricity your photovoltaic system is currently generating in the SMARTFOX app or web app:
*Only possible in conjunction with the SMARTFOX Web Kit for SolarEdge® inverters
Any further questions?
Our knowledge center tells you everything you need to know about charging electric cars, such as what you need to bear in mind when buying and installing a charging station.
More Information

| | |
| --- | --- |
| Manufacturer | Smartfox |
| Colour | Grey |
| Product dimensions (wxhxd) | 147 x 90 x 58 mm |
| Weight | kg |
Downloads
Default Category