Smartfox Pro Charger 767523866314 wallbox
(11 kW, incl. 5m type 2 cable, integrated energy meter, LAN, DC protection, white)
Delivery time: 1-3 working days
The perfect charging station for your Smartfox Pro
Up to 11 kW charging power (charge 5 x faster)
Incl. 5 m type 2 charging cable (for all type 2 electric cars)
Integrated DC fault current sensor
Communication via LAN
Display and LED status indicator
Incl. Car Charger license for the Smartfox Pro energy manager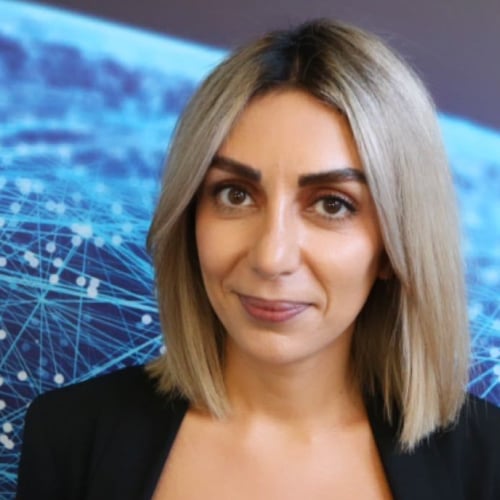 There for you:
our expert Samira and her team will advise you free of charge.
+49 89 4161 430 70
Recommended by our product management
SMARTFOX Pro Charger combines continuously adjustable surplus charging with dynamic load management & enables maximum own consumption in conjunction with the EMS SMARTFOX Pro.
With the SMARTFOX Pro energy manager the charging station is controlled systematically and dynamically with 100% solar power. It is incorporated by means of an RS485 interface and is thus not dependent on the domestic network. If little power is available, the charging station can be started with a single phase with as little as 1.3kW. If the surplus energy increases, SMARTFOX automatically switches to three-phase charging and can now steplessly control up to 11kW. Dynamic load management is possible for up to five SMARTFOX Pro Chargers.
Faster charging
Mit dem Smartfox Pro Charger laden Sie bis zu 5-Mal schneller als an einer gewöhnlichen Haushaltssteckdose. Sehen Sie in unserer Ladezeitenübersicht, wie schnell Ihr Elektroauto wieder voll ist.
Modern, timeless design
Das schlagfeste und wetterfeste Gehäuse besticht durch zeitloses, modernes Design und wird mit Edelstahlschrauben verschraubt und fügt sich perfekt in Ihre Hausanlage ein.
Energy meter with LED display
Der SMARTFOX Pro Charger zeigt im Display genau an, wie viel Energie Sie während des Ladevorgangs mit Ihrem Elektroauto geladen haben. Die Anzeige wechselt zwischen aktueller und gesamter Ladeenergie.
Integrated residual current sensor
Der Smartfox Pro Charger verfügt serienmäßig über einen DC-Fehlerstromsensor. Dadurch brauchen Sie in der vorgelagerten Absicherung nur noch den günstigen FI Typ A.
Charge with solar power
With the SMARTFOX Pro Charger in conjunction with the EMS SMARTFOX Pro, you can refuel with your own solar power. In this connection, dynamic load management ensures compliance with the mains connection power—for up to five SMARTFOX Pro Chargers.
Integrated 1ph/3ph switchover when charging with solar power
Durch die integrierte, automatische Phasenumschaltung können Sie frühzeitig bereits ab 1,3kW Überschuss den Ladevorgang starten.
Use without SMARTFOX Pro
Die Ladestation wird per RS485 mit SMARTFOX Pro direkt verbunden. SMARTFOX Pro zeichnet laufend die gesamte Ladeenergie und Ladeleistung auf.
Use with SMARTFOX Pro
With the EMS SMARTFOX Pro, up to five SMARTFOX Pro Chargers can be controlled intelligently, dynamically, and with prioritization. Furthermore, consumers with surplus energy such as heating rods (continuous) and heat pumps (all SG Ready-capable) can be controlled.
Data transfer to SMARTFOX Pro
Die Ladestation kann auch ohne SMARTFOX Pro verwendet werden. Managementfunktionen stehen dann nicht zur Verfügung. Die Ladestation lädt fix mit dem per Dipschalter eingestellten Ladestrom (13A oder 16A). Der integrierte Zähler zeigt die Ladeenergie an. Die Daten werden nicht gespeichert.
Charging electric cars with a type 2 plug
With the Smartfox Pro Charger, you can charge all electric cars with a type 2 plug. Nissan, along with European car manufacturers, has now started to install the type 2 plug in its new models in Europe. The charging cable is already integrated in the charging station. All you have to do is plug it in and start charging.
Made in "A"
Der SMARTFOX Pro Charger wird wie das EMS SMARTFOX Pro komplett in Österreich gefertigt. Dazu bietet SMARTFOX technischen Support per Mail oder Telefon an. Die qualitativ hochwertige Ladestation ist mit pfiffigen Details wie mehrfarbige LED´s zur Statusanzeige ausgestattet.
Monitoring and app
Mit SMARTFOX Pro steht Ihnen ein vollwertiges, hochauflösendes Monitoring und APP kostenlos zur Verfügung und damit können Sie die angeschlossenen Verbraucher aus der Ferne schalten.
Scope of delivery:
Charging station incl. 5m cable, type 2 plug
Operating instructions
Drilling template
Mounting material
Do you have any questions?
In our guide you will find everything you need to know about charging your electric car. For example, what you should consider when buying and installing a charging station.
Charging station

More Information

| | |
| --- | --- |
| Manufacturer | Smartfox |
| Colour | Black white |
| Product dimensions (wxhxd) | 274x490x180 mm |
| Weight | 4,7 kg |
| Degree of protection | IP54 splash-proof, suitable for outdoor use |
| Installation variations | Wall mount |
| Delivery includes | Charging station incl. 5m cable type 2, drilling template, fixing material |
| Charging power | 11 kW |
| Number of charge points | 1 |
| Rated current | 16 A |
| Voltage | 230/400 V |
| Phase | 3-phase |
| Connection | Type 2 charging cable |
| Cable length | 5 m |
| Safety features | DC protection |
| Energy meter | integrated |
| Status display | LED, App |
| Communication module | LAN |
| Communication protocol | Modbus RTU |
| Compatible with services | PV energy management system |
Downloads
Default Category