Tesla charging cable with charge port opener
(type 2 – type 2, 22kW, 32 A, 6m)
Delivery time: 1-3 working days
Cable length: 6 m
Charge port opener: Simply press the button on the Tesla charging cable and the charge port of the Tesla opens, or a charging cable that has already plugged in is released
Connection cable between the electric car and charging station (not an extension cable)
Type 2 plug at the vehicle, Type 2 at the charging station
Mode 3 charging according to IEC 61851-1
Top-quality cable, CE-certified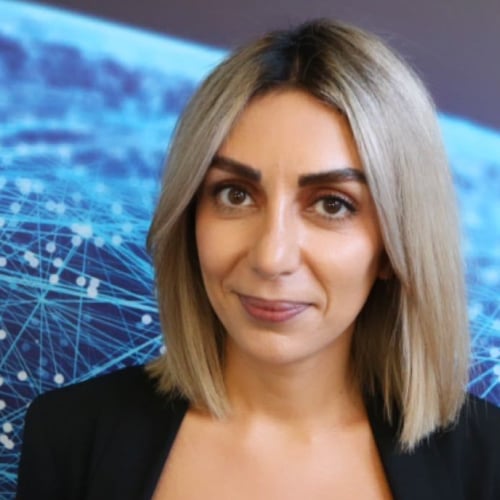 There for you:
our expert Samira and her team will advise you free of charge.
+49 89 4161 430 70
Recommended by our product management
How the Tesla charging cable with charge port opener works:
To date, this top-quality cable is the only mode 3 charging cable that makes it possible for you to open the charge port, and release the plug, by just pressing a button. It has been specially developed for Tesla drivers. The button functions in the same way as with a supercharger, and this is a practical, everyday tool that all Tesla drivers should have in their boot or garage.
Just take the Tesla charging cable in your hand, press the button on the cable – and the charge port of the Tesla springs open. And your key can stay in your pocket (unauthorised removal is not possible without a key).
The charging process will automatically stop and the charging plug releases automatically too; all you need to do is press the button again and you can hang up the cable again.
In order for the whole thing to work, the key must be in the direct vicinity of the Tesla (e.g. in your trouser pocket or handbag). How you benefit: You do not need to go through the laborious process of getting into the car before using the display to open the charge port, or spend time rummaging in your handbag for your key. Even if you don't have both hands free, connecting your Tesla is incredibly easy – everyday convenience in every situation.
Please note: The charging cable is not an extension cable:
Please note that the charging cable is not an extension cable and can only be used as a direct connection cable between the charging station and your electric car.
Features:
The 6 m charging cable fulfils the charging requirements that a Tesla driver faces every day
The charging cable is still completely watertight, even with a built-in button to open the charge port
Designed for charging powers of up to 22 kW
Ergonomically shaped handles
Protective caps prevent the plug from getting dirty, and protect the charging contacts
The locking system guarantees a secure charging connection between the electric car and charging station
Any further questions?
Our knowledge center
can tell you everything you need to know about charging your electric car. For example, you can visit the center for advice on what to look out for when buying and installing a charging station.
More Information

| | |
| --- | --- |
| Manufacturer | EVChargeKing |
| Colour | Black |
| Weight | kg |
| Phase | 3-phase |
| Cable length | 6 m |