Would you like your electric buses to be ready to run on time, while saving battery power and costs?
We have the solution for you
Public Transit is changing in fundamental ways. As cities around the globe ban or increase regulations on diesel transportation, demand for reduced emissions vehicles has grown. By replacing conventional internal combustion fleets with electric transit, fleet operators can reduce local emissions. The transition to electric buses calls for more than just replacement of diesel buses. Smart charging solutions can help reduce investment and operation costs for electric buses, making electric mobility a viable long-term economic alternative for public transportation.
Advantages of electric buses at a glance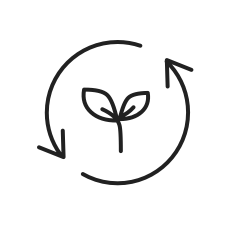 Fewer Emissions
Electric buses are free of emissions (locally) and produce less noise when driving.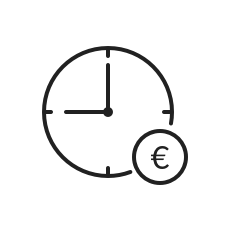 High degree of efficiency
The efficiency of an electric drive and the possibility of recuperation provide for a high degree of efficiency.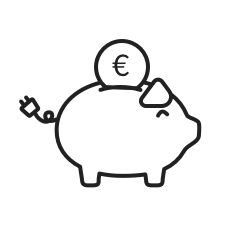 Reduced total costs
Today's electric buses already demonstrate lower operating and maintenance costs (TCO) than diesel buses.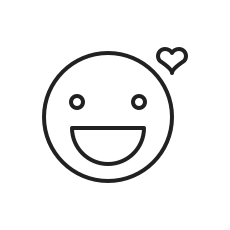 Great ride comfort
Electric buses accelerate smoothly and almost silently. This significantly increases comfort during the ride.
Our services to efficiently run electric bus fleets
Our goal is to provide you with a sustainable, cost-optimized charging solution for your buses. That is why we focus on a comprehensive approach for your charging infrastructure, from concept to operation.
Charging and energy management from The Mobility House
charges your electric buses reliably and reduces investment and operating costs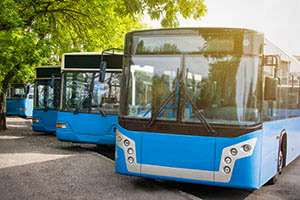 Transport Operations, Germany – Bus Fleet Electrification Analysis
"The Mobility House analysis makes all the difference when we're looking to reduce the ecological footprint of our fleet. At the same time, we can ensure that our operating costs stay low."–
Managing director
A bus company which operates a bus fleet for local transit in its region, among other things, wants to serve as a pioneer in the public transport sector by switching its fleet from diesel buses to electric buses. In this specific case, it is particularly important that routes around the national park are covered by zero emissions buses. We delivered a concept that will charge the fleet reliably and cost-efficiently. Timetables with the related distances form the basis for developing our solution. Using our analysis software and smart load balancing, we develop a charging infrastructure solution via which we can reduce grid expansion. By reducing the load from 2.3 MW to 0.5 MW, the company saves investment costs of € 320,000 as well as € 140,000 annually on running costs. We also look at whether integration of a solar system with stationary storage is an option, and whether it is cost-effective for operation of the fleet.