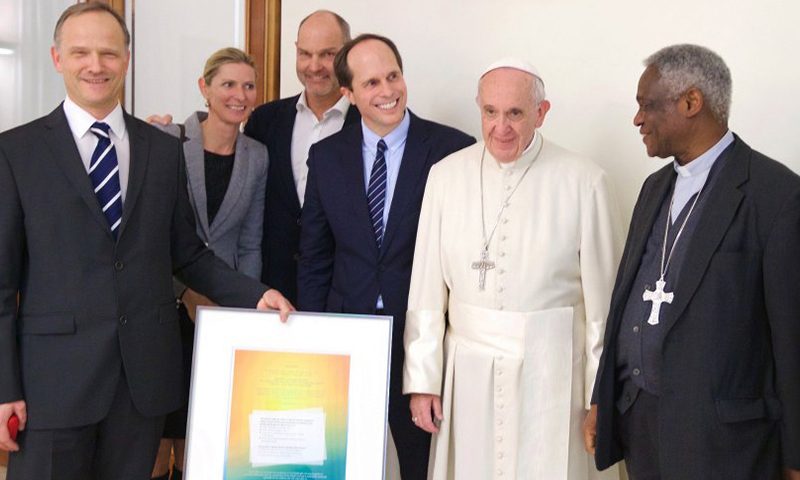 The Vatican seeks to become the first state in the world to be fully powered by renewable energy. In his environmental encyclical Laudato Si', Pope Francis in 2015 has called for action to mitigate the problem of climate change and to promote a clean-energy future. Now the first step is made: on the occasion of the Pope's 80th birthday, Jochen Wermuth (investor at The Mobility House) and Thomas Raffeiner, founder and CEO of The Mobility House, have presented the spiritual leader with an electric car. The foundations for an emission-free mobility state are laid!
A research on current carbon dioxide levels in Vatican will help to analyze how the state will be able to reduce and finally abandon CO2 emissions from their future use of energy. The Mobility House provides the overall concept along with innovative energy solutions. The project will include a Vehicle-to-Grid (V2G) application that takes advantage of the battery storage capacity of the electric car.
Click here to read the full article at oekonews.at (German only).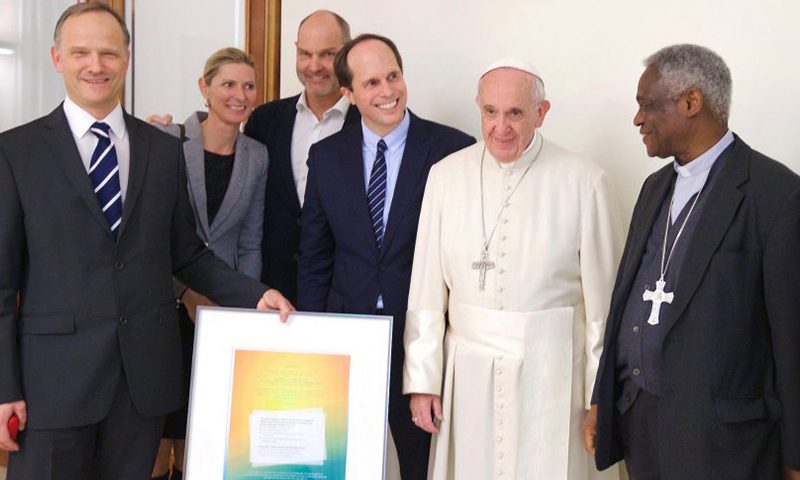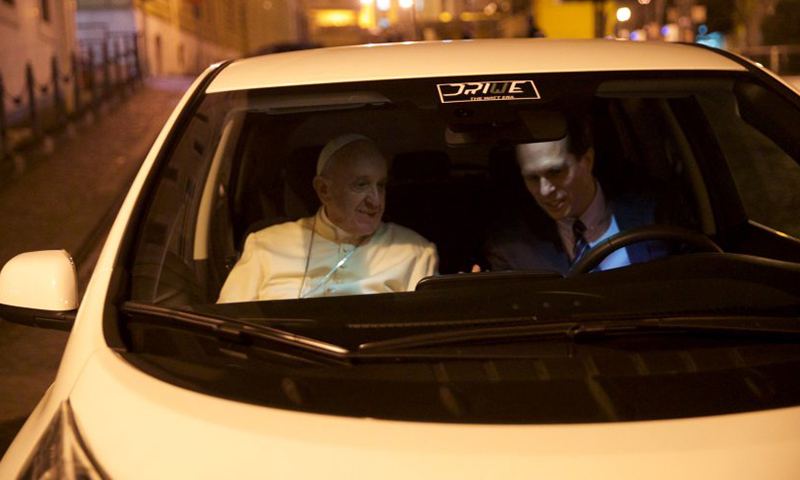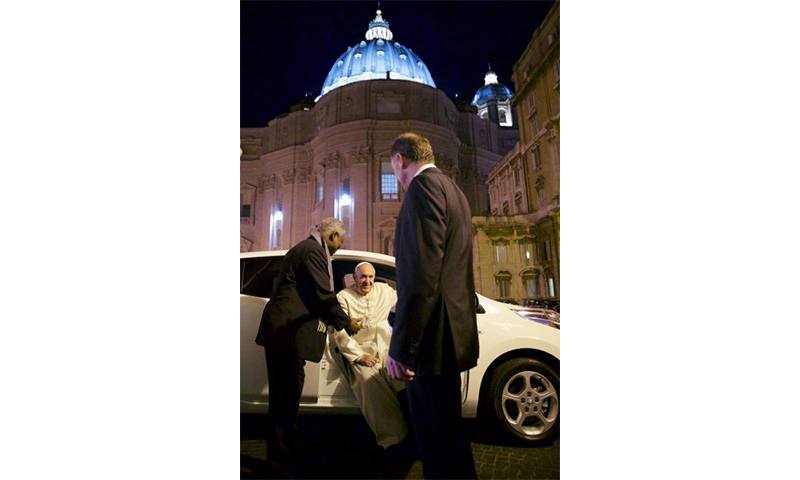 Photos: © Wermuth Asset Management