The system architecture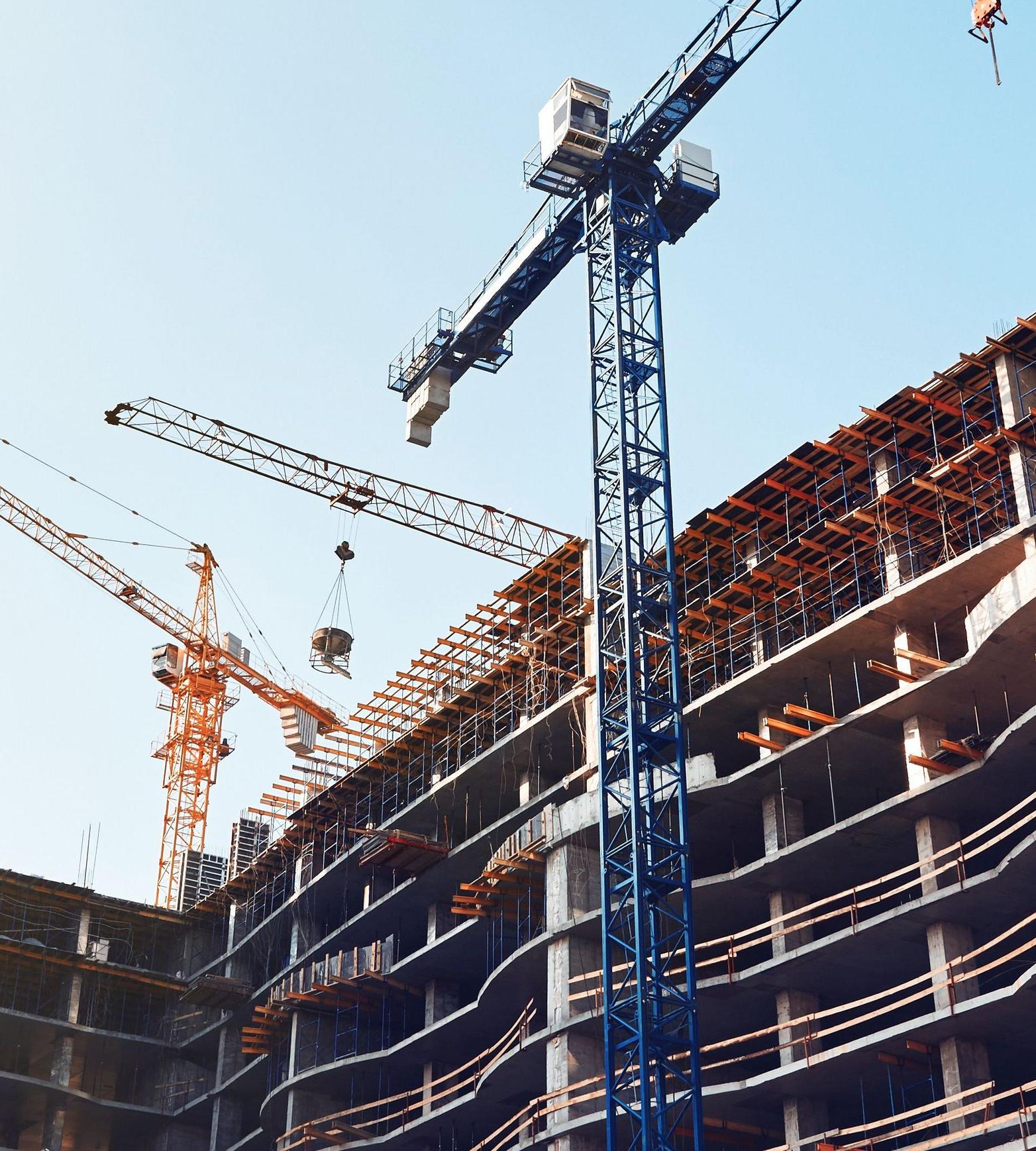 The best of both worlds: local and cloud intelligence combined.
Overview
Locally integrated. Intelligently networked.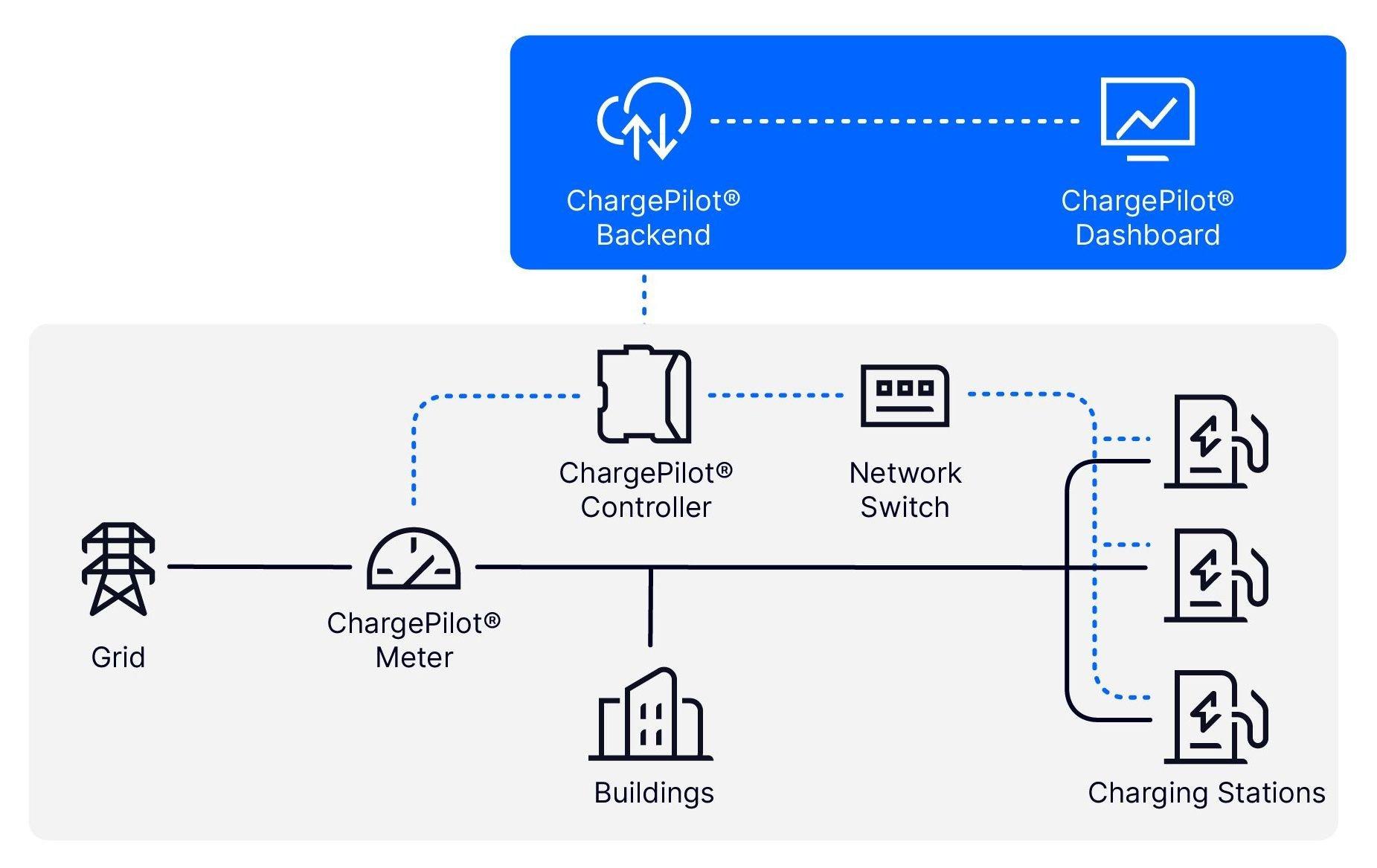 Local
The ChargePilot® Controller is installed on site, establishing a data connection between charging points and the mains connection. It manages energy flows in real time, enabling precise consideration of local consumers like buildings and generators such as solar systems, down to the second. With load measurement and charging power optimization taking place locally, ChargePilot® is practically fail-safe and ensures optimal load management even in scenarios with temporarily unstable internet connection or brief local power fluctuations.
Cloud
All data is securely transmitted to the cloud – the ChargePilot® Backend – which is accessible through our Dashboard. From here, you can remotely monitor and manage charging sessions, configure external factors such as energy tariffs and schedules, and oversee access to the charging points. In the event of disruptions, alert messages are promptly sent to the Dashboard.
Explore ChargePilot® Dashboard
So why choose ChargePilot®?
By combining local and cloud intelligence, we ensure reliable charging and energy management with convenient remote monitoring.
Comparison
ChargePilot® compared with other remote and local solutions
When compared to purely local or cloud-based charging and energy management systems, ChargePilot® stands out with distinct advantages in terms of system capabilities, security and user-friendliness.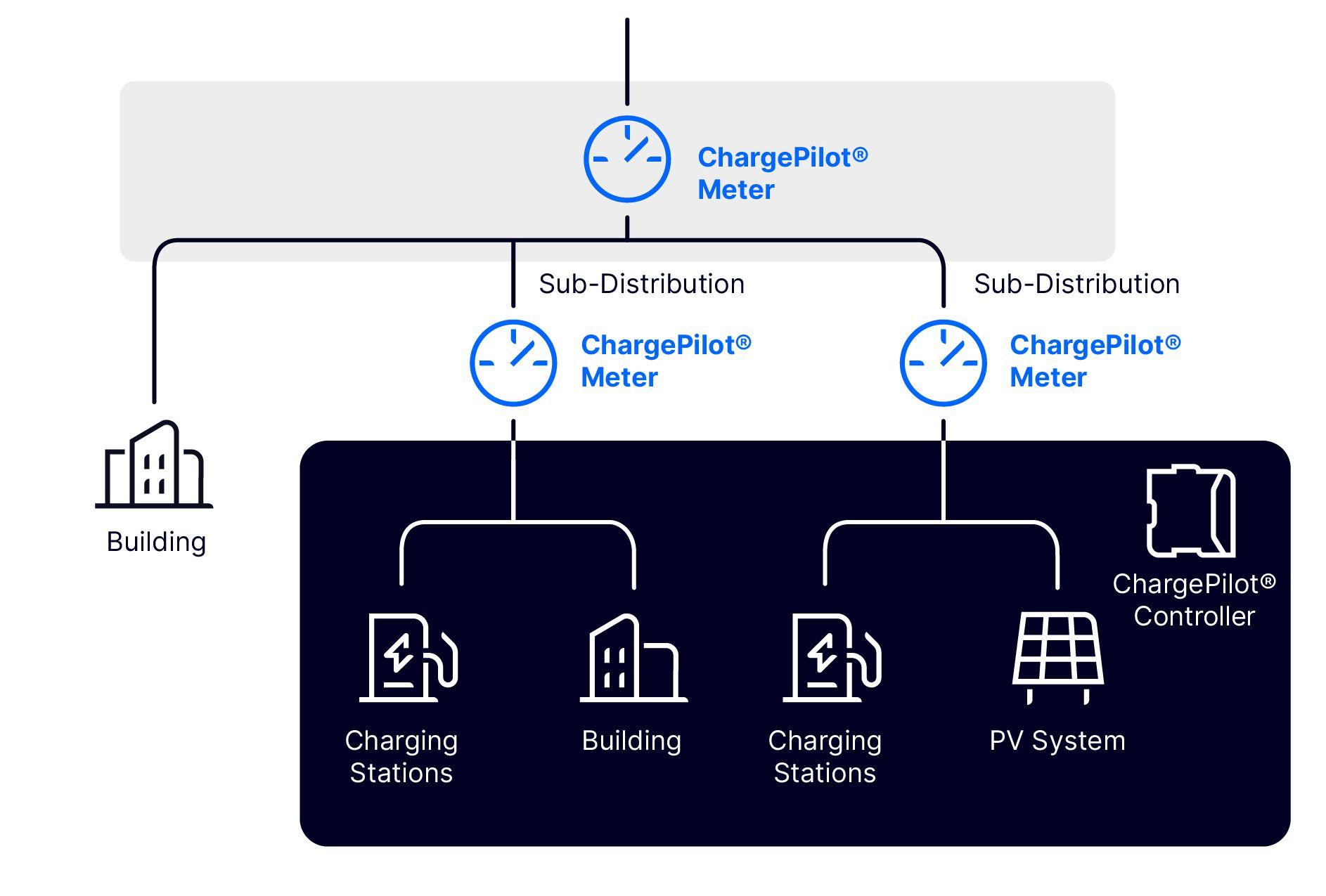 Multi Fuse & Multi Meter
Mastering complex distribution structures with ChargePilot®
Charging stations are often connected through various sub-distributions with separate fuses. ChargePilot® tackles this complexity with ease! With Multi Fuse, a single Controller manages the power distribution of multiple sub-distributions, ensuring the optimal utilization of the grid connection. If additional consumers and generators are connected to each sub-distribution, Multi Meter is the clever addition: ChargePilot® adjusts the available power to accommodate this load, unlocking the maximum charging potential for vehicles.
This way, complex distribution structures can be mastered using just one ChargePilot® Controller, reducing setup and hardware costs.