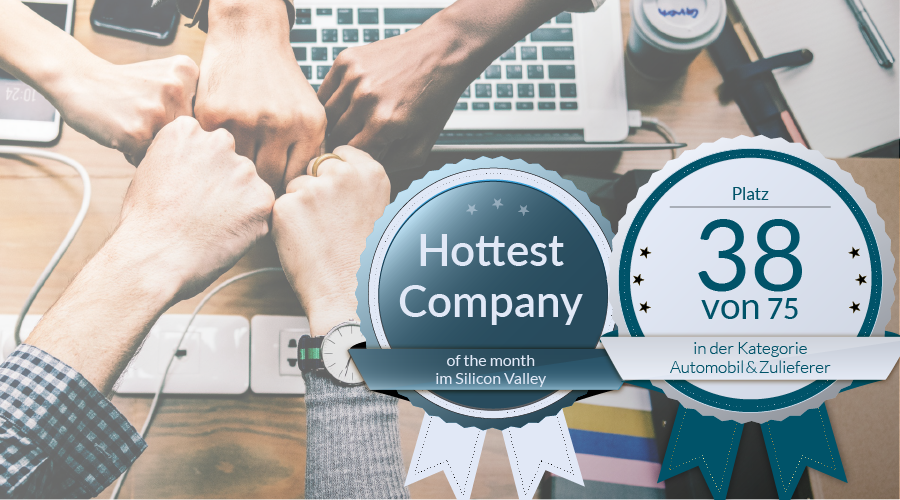 The success of a company is measured not only in pleasing annual balance sheets, well-filled order books and healthy growth. The satisfaction of the employees and a positive perception in the public play a major role in a modern company. The team of The Mobility House is very pleased to have received two awards, where soft skills and an innovative business model are more important than naked numbers.
On the one hand, Focus Business named The Mobility House out of several thousand companies compared to one of the "Top Employers of medium-sized companies 2019": The Munich-based technology company achieved place 38 in the automotive and supplier sector. Thousands of evaluations by former and current employees, applicants and interns of the portal kununu were used as a basis for the survey.
In addition to that, The Mobility House was named the "Hottest Company for the month of January 2019" by the US startup Accelerator Plug and Play in the US - and this being achieved in the competitive environment of Silicon Valley, one of the most important locations in the IT and high-tech industries worldwide with thousands of companies based there. Plug and Play highlighted the business model, rapid growth and leadership team as the reason for the award.
"I am very proud that so many motivated employees are working together on our technology and the vision of an emissions-free energy and mobility future." I see the awards as a recognition for our entire team", said Thomas Raffeiner, founder and CEO of The Mobility House.
The technology company The Mobility House was founded in 2009 and operates globally from its Munich, Zurich and Sunnyvale (CA) sites, serving customers in over 10 countries. These include leading automotive manufacturers, fleet operators, installation companies, energy suppliers and electric car drivers.
More information about career opportunities with The Mobility House.