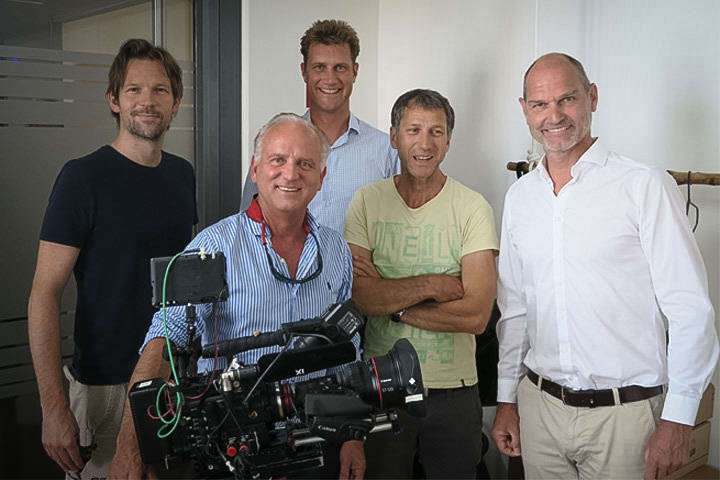 The 3sat scientific magazine 'nano' filmed at The Mobility House last week. The special episode "nano spezial. Auto ohne Zukunft?" ("Does the car have no future?"), airing today, 21 September 2016 at 6.30 p.m., addresses the effects of the diesel scandal and provides an insight into future developments in electric mobility.
The filmcrew bluemoon media demonstrates that vehicle-to-grid is already working and that 2nd-use batteries from 1,000 smart fortwo electric drive cars are already contributing towards an energy revolution. The report presents examples and the technology that The Mobility House has developed for this purpose: This allows car batteries to be integrated into the power grid, helping to create an emission-free energy and mobility world more quickly, efficiently and cheaply.
Thomas Raffeiner, CEO and Founder of The Mobility House, and Robert Echtermeyer, Head of Nissan's Berlin representative office were interviewed by the film team. They were particularly interested in issues relating to the challenges the automotive industry faces and what is needed to make this technology large-scale.
Access our report in the 3sat media library here. (NetworkE report)
Here is a Small Glimpse behind the Scenes of the Filming: