Interplay between software and hardware
Our Smart Charging Controller is the centerpiece of ChargePilot and enables power distribution to the charging stations with phase accuracy. This ensures that your fleet consumption does not exceed the total power capacity at your site. All charging relevant data is sent encrypted to the backend of The Mobility House. In the ChargePilot Web Portal, you can easily view and control your charging processes.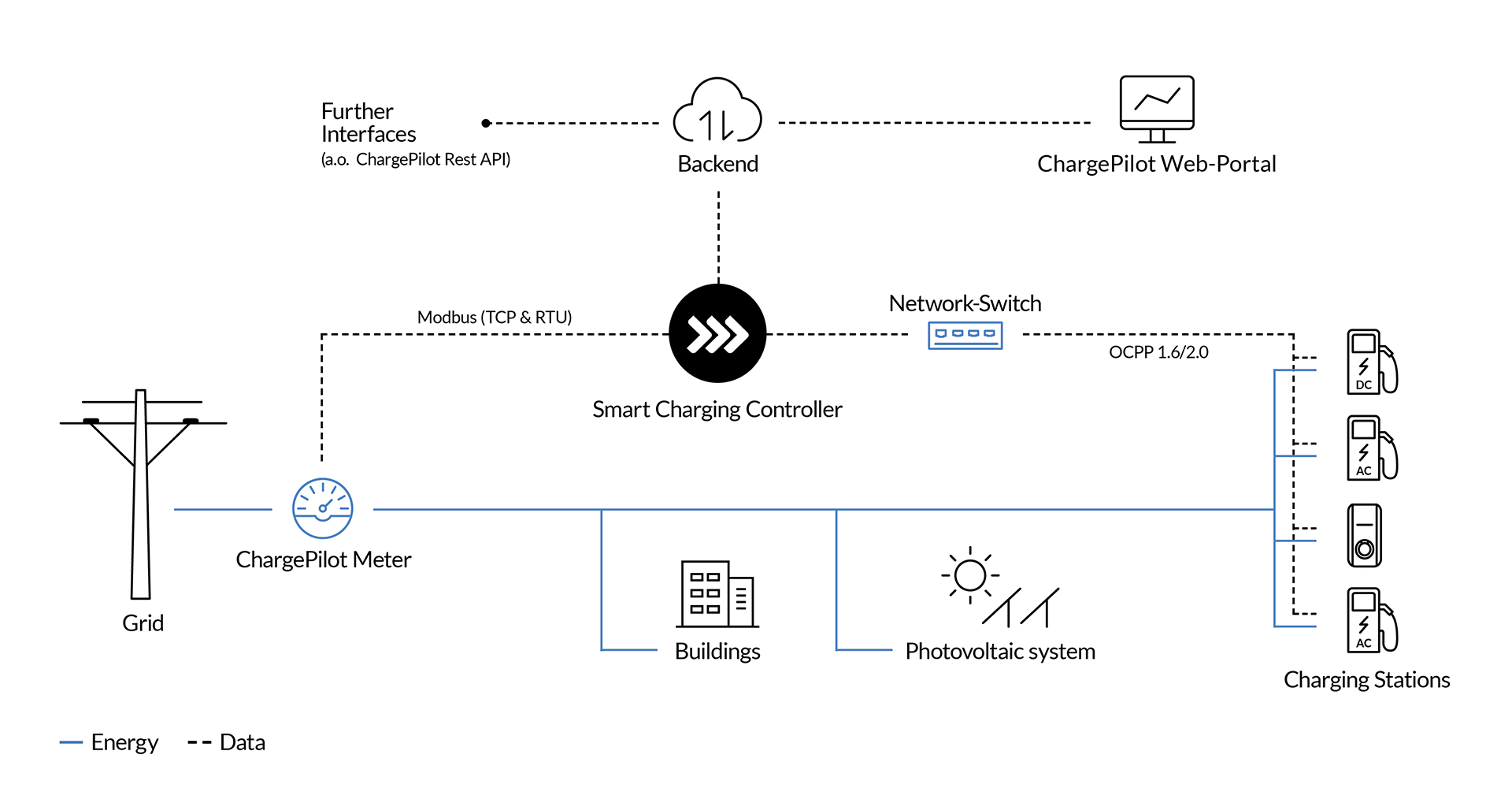 Charging Stations compatible with ChargePilot
Our neutral system controls numerous models of the most popular charging station manufacturers.
Order now in our online shop
Combine ChargePilot with other systems
ChargePilot connects to numerous third-party systems via standardized interfaces. Existing programs and processes can thus be easily retained.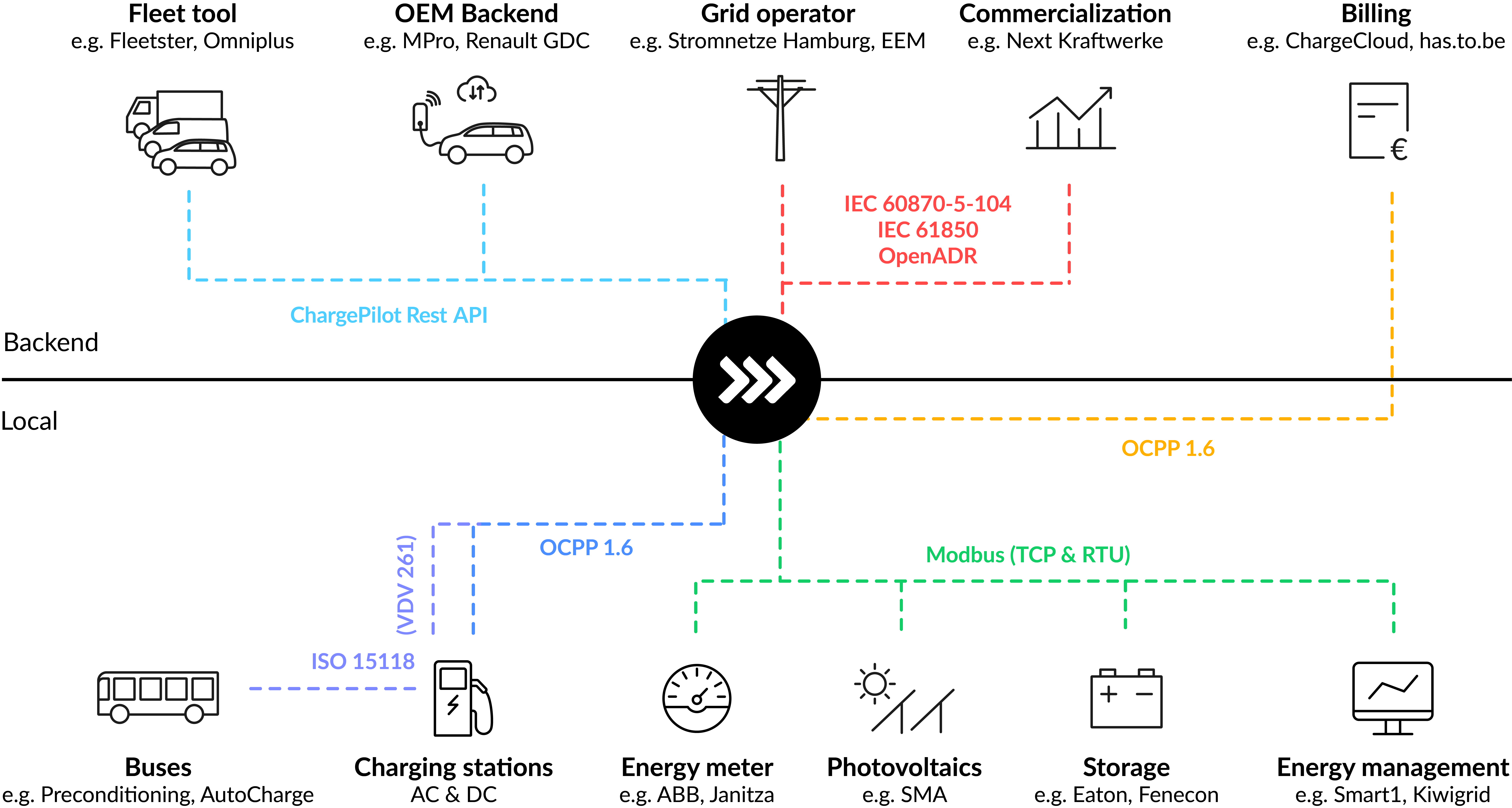 Get to know more about ChargePilot