The Mobility House Group consists of companies and sites in Switzerland, Germany and USA. Our strategy is set by the supervisory board; a group where we are proud to have brought together highly experienced individuals with incredible levels of knowledge from the automotive, energy and technology industries. We all share a passion for electric mobility and believe in the vision of a swarm of electric cars, and stationary storage units with batteries, that will make an important and substantial contribution to the energy transition to an environmentally responsible power supply.
Private and commercial customers trust our expertise, and every year we win thousands of new end customers and companies who are inspired by our products. We are particularly proud of the fact that we can count among our partners all the leading automotive industry manufacturers. Neutrality is the basis for our long-term partnership with our customers.
Our investors
Commited investors share the vision of The Mobility House
TMH Holding AG with founder Thomas Raffeiner, members of the management and other non-institutional investors have been pioneers in the electric mobility sector for many years. They are convinced that electric mobility will become accepted as an alternative method of mobility.
Alliance Ventures is a strategic venture capital fund operated by Renault-Nissan-Mitsubishi, the world's leading electric vehicle company. Alliance Ventures pursue strategic investments in companies developing disruptive technologies or businesses in the electric vehicle and energy sector.
The Mercedes-Benz AG is one of the largest suppliers of premium cars, and the most important globally positioned manufacturer of commercial vehicles. Mercedes-Benz consistently invests in the development of electric vehicles, in order to enable emissions-free driving in the long term.
Mitsui Group is one of the 20 highest-grossing corporate associations in the world. From a strategic perspective, Mitsui is counting on the energy transition and on storage technology. This conglomerate invests heavily in the energy industry worldwide, and supports the global expansion of The Mobility House.
Salzburg AG supplies the Federal State Land Salzburg with energy services, including a wide range of infrastructure services. The business is a pioneer for electric mobility in Europe and had a leading role in the foundation of The Mobility House in Austria.
Wermuth Asset Management specialises in sustainable investments. The Green Gateway Fundinvests tens of millions in Western European businesses which are currently expanding and focusing on energy and resource-efficient products.
SP Power is a leading power utility group in the Asia-Pacific region. Together with The Mobility House SP Power aims to accelerate the goal of a zero-emission future on a global scale and realize the commercial integration of electric vehicles into the energy market.
Mercuria is one of the largest independent energy and commodities trading companies in the world with a strong presence in America, Asia and Europe. The company is committed to the energy transition and renewable energies. Mercuria's know-how and technology will strengthen The Mobility House's expertise in the commercialisation of battery flexibilities on the energy markets.
The European Investment Bank is one of the world's largest financiers of climate protection and supports pioneering ideas and projects that drive the energy transition and support climate goals. The loan agreement, which is supported by the "InnovFin- Energy Demonstration Projects facility" program, is designed to accelerate the research and development of ChargePilot the Charging and Energy Management system by The Mobility House.
Our board of directors
Our board of directors are sources of ideas, challenges, and motivation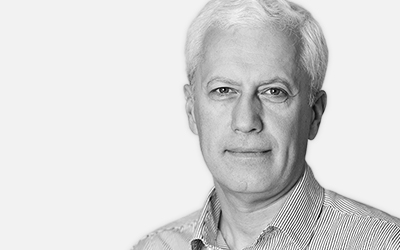 Dr. Alexander Landia
Chairman of the board
Alexander is passionate about energy and technology, and transitioned from fossil fuels to new energy. He joined the Board of the Mobility House in 2011 as an early investor. He is also a shareholder and Director of Lambert Energy Advisory (UK). For over a decade, he was Chairman of energy company SUEK (Russia) and fertilizer producer EuroChem Group (Switzerland), helping both to grow into top-5 international blue chips in their industries. Earlier, he was Board Member at Barloworld (South Africa), and co-founded C-level mentoring firm Bernotat & Cie (Germany). Before that, he was Global Gas Lead Partner at Accenture and Head of Oil & Gas Debt at Dresdner Kleinwort.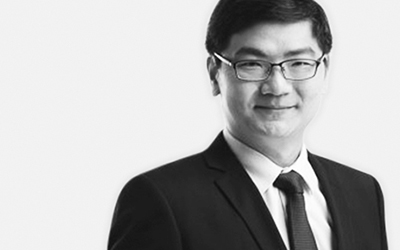 Brandon Chia
Member of the board
Brandon Chia Seng Boon is currently the Managing Director (Asia Pacific) at SP International in the SPGroup, a leading energy utility group in Asia Pacific. It owns and operates electricity and gastransmission and distribution businesses in Singapore and Australia as well as district energy businesses in Singapore and China. Brandon has about two decades of experience in the energy utility industry serving in various senior positions within the SP Group in Singapore and the companies SGSPAA and AusNet Services in Australia. Furthermore, he worked in the Monetary Authority of Singapore on infrastructure finance. Joining the Board of Directors of The Mobility House in October 2020, he is passionate about innovation and opportunities to enable the energy transition towards an emission-free world.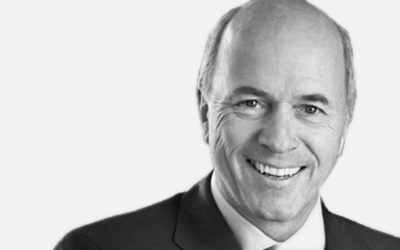 Carl-Peter Forster
Member of the board
Before he took his office at The Mobility House in 2012, Carl-Peter Forster has held a number of senior positions in the automotive industry. GM Europe, Opel, BMW and Tata Motors were only some of the stops in the course of his remarkable career. Today he is on the boards of Geely and Volvo Cars while he also guides the development of the new electric London Taxi. Carl-Peter Forster is committed to his vision of a world where electric mobility will have a firm place.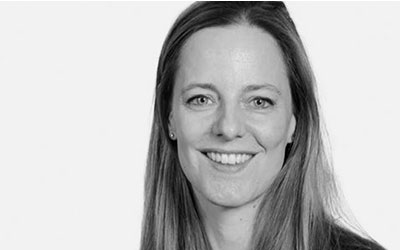 Corinne Frasson
Member of the board
Corinne Frasson is Energy BU Director at Mobilize, the new Renault Group brand providing services and technology solutions for a more enjoyable, accessible and sustainable mobility. Corinne Frasson is passionate about technology and energy transition, having worked over 20 years in technology and energy industries in the US, Canada and France. She received an MBA from INSEAD, a Master in Mechanical Engineering from MIT, and a Bachelor degree in Industrial Engineering from Polytechnic Montreal. Corinne joined the Board of Directors of the Mobility House in 2022.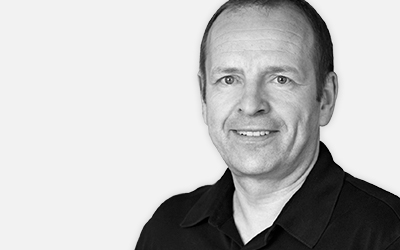 Dr. Michael Mohnhaupt
Member of the board
Michael Mohnhaupt was Managing Director at Accenture, where his area of responsibility included energy companies, market development and strategy. Among other things, he helped to shape energy trading and risk management for large European companies. In addition, he worked as Senior Advisor for various large energy companies. Since 2015, Michael Mohnhaupt is the President of The Mobility House LLC in California. Since 2010 the driver of an electric vehicle and father of two has been member of the Board of Directors of The Mobility House.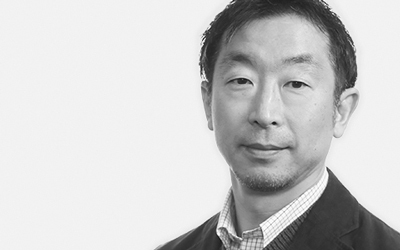 Kosuke Nakajima
Member of the board
Kosuke Nakajima is a graduate in Civil Engineering from Waseda University, Japan. He joined Mitsui & Co., Ltd. in 1997. He has 20+ years of experience at Mitsui & Co., Ltd., one of the largest investment and trading companies in the fields of mineral and metal resources as well as batteries (especially for electric vehicles). After having held various positions within Mitsui & Co., Ltd., he now serves as General Manager of the Battery Solutions Department at Mitsui & Co., Ltd.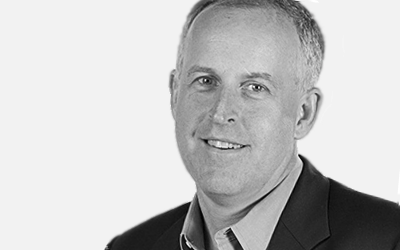 Diarmuid O'Connell
Member of the board
Diarmuid O'Connell served as Tesla's Vice President of Business Development until 2017. Before coming to Tesla, he held positions in the consulting business and was Chief of Staff at the Bureau of Political Military Affairs within the US State Department. He received a MBA from Northwestern's Kellogg school of Management, a Masters in International Relations from University of Virginia, and a Bachelor's Degree from Dartmouth College. Mr O'Connell has been Member of the Board of Directors at The Mobility House since 2019.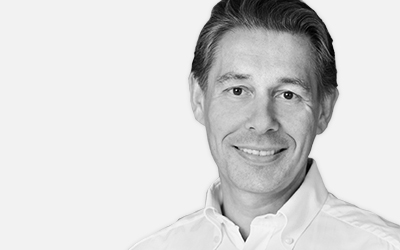 Dr. Dierk Paskert
Member of the board
Since september 2017 Dierk Paskert is CEO of Encavis AG a leading european operator of solar and wind parks. For numerous years Dierk Paskert was responsible for Coporate Development at E.ON as well as heading its Grid operations. As Managing Director of Rohstoffallianz he was in charge of long-term supply options for critical battery related raw materials. Dierk Paskert joined the Board of Directors of The Mobility House in 2012.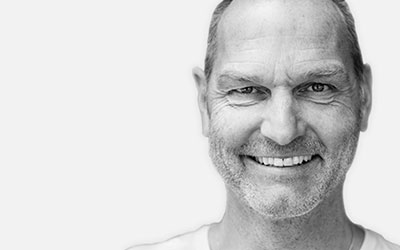 Thomas Raffeiner
Delegate of the Board of Directors
As the owner of a strategic consulting company with a focus on energy, Thomas Raffeiner founded The Mobility House in 2009, creating one of the first service companies for e-mobility in Europe. Inspired by the technical possibilities he is convinced that the end of the age of fossil fuel is coming closer and therefore takes challenges and chances of this shift into account. Conquering the summit is what matters to the pioneer of e-mobility on one side in an economical sense with his team and in his spare-time he strives towards the peak by hiking, biking or para-lifting. The Austrian citizen, and father of three, also supports a Children's Village, in Ladakh, located in the Indian part of the Himalaya.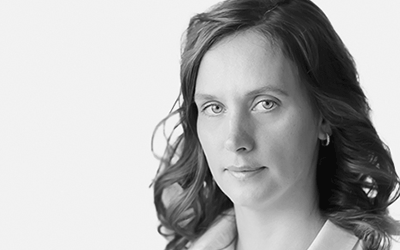 Marina Shestakova
Member of the board
Marina Shestakova is a Managing Director at Wermuth Asset Management GmbH (WAM), an asset manager focusing on high risk-adjusted financial returns alongside positive environmental impact. WAM advises the Green Growth Funds - which invest in "exponential organizations" that solve a major problem of humanity profitably and can reach a billion people quickly, aiming to cut 2% of global emissions. Marina has about two decades of experience in asset management, serving in various positions within WAM, including listed investments, quant strategies, private equity and risk management. She has Certified Financial Analyst® and Certified Alternative Investment Analyst® designations and was for a decade a board member and then a vice president of her national CFA Association and, in this capacity, part of the international governance of the CFA institute. Marina received a Bachelor of Science with distinction from the Moscow State University, in Computational Mathematics and a Master's in Economics from the New Economics School initiated by George Soros' Open Society Foundation. She has emigrated from Russia and lives and works with her family in Berlin-Brandenburg. She joined the board of directors of The Mobility House in 2023.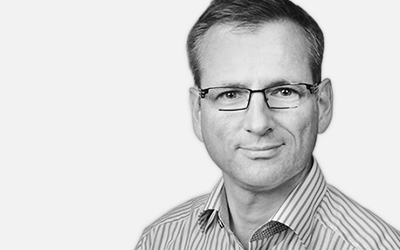 Dr. Frank Spennemann
Member of the board
Dr. Frank Spennemann is a mechanical engineer who has always been passionate for cars. After holding several positions within the Daimler commercial vehicle sector, his professional focus today is on electric mobility. Together with The Mobility House, Frank Spennemann has realized the world's largest stationary storage from second use batteries. At Daimler Business Innovation he develops energy supply solutions for electric fleets in order to improve the economic use of electric vehicles.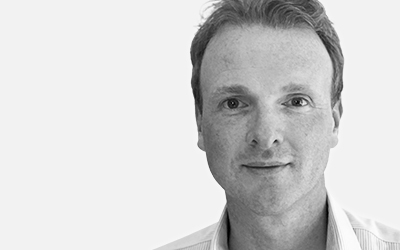 Jean-François Steels
Member of the board
Jean-François Steels brings 20 years of experience in the power, gas and environmental markets. He joined Mercuria in 2007 and has built its carbon trading franchise into one of the most succesful in the industry. With a strong background in business development, trading, risk management and investment, Jean-Francois has been asked in 2020 by Mercuria's management to lead the firm's Energy Transition Desk. He sits on the board of The Mobility House and N+P Group.