Your electric car has been delivered to you. Now what? How does charging actually work? Which charging station is the right one for me, and what do I need to bear in mind when buying one? We'd like to shed light on the most important points in more detail below.
1. Which charging power does my charging station need, and how quickly can my EV charge?
Many electric cars charge more quickly than others. The power needed ranges from 3.7 kW to 22 kW, depending on the electric car's inbuilt onboard charger. It goes without saying that a 3.7 kW electric car can be charged at any charging station equipped for faster charging powers – but then only with a maximum of 3.7 kW. The weakest point concerns the maximum charging power. Our overview of charging times for electric cars will give you an idea of how quickly your specific electric car can charge.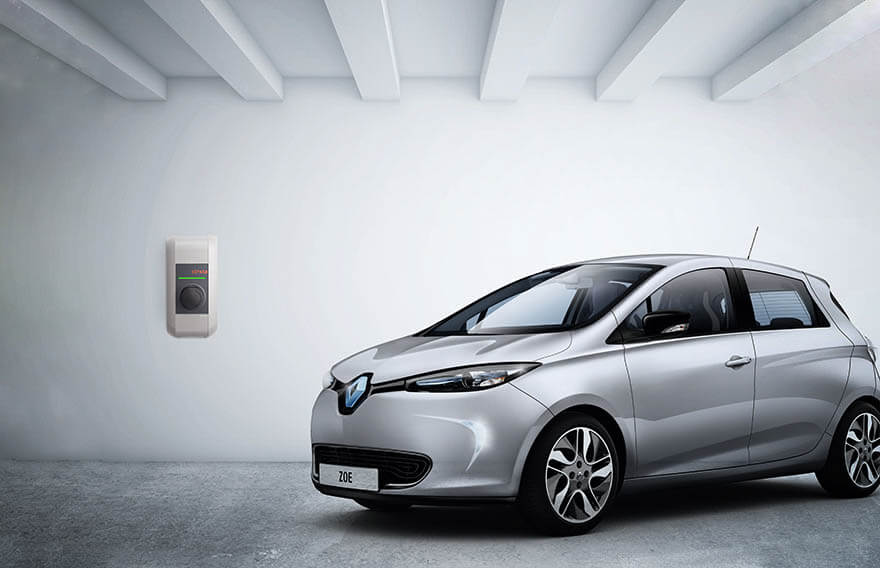 2. Which plugs does my electric car have?
In Europe, there are two different standard plug types – type 1 and type 2. Should you, for instance, have an electric car with a type 2 plug, this means you can use a charging station with a permanently connected charging cable. In contrast, a Nissan Leaf with a type 1 plug cannot be charged at this charging station. It can only be charged at this charging station with the right adaptor which is still pretty expensive and not yet state of the art.
The charging station variant with a type 2 socket offers you full flexibility, as the corresponding Mode 3 charging cable can be connected as and when required. A charging station with a type 2 socket is usually the best choice in public areas, e.g. hotel or company parking spaces.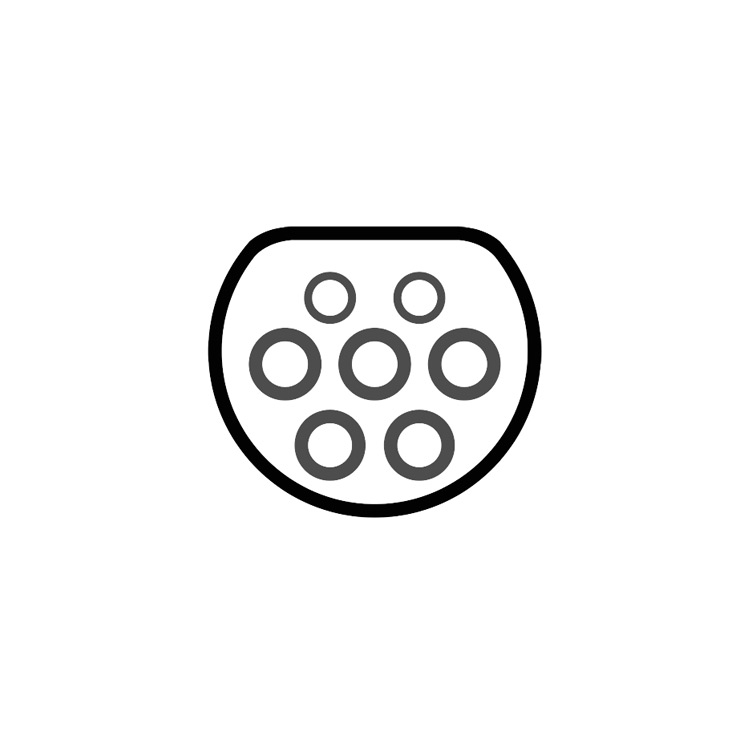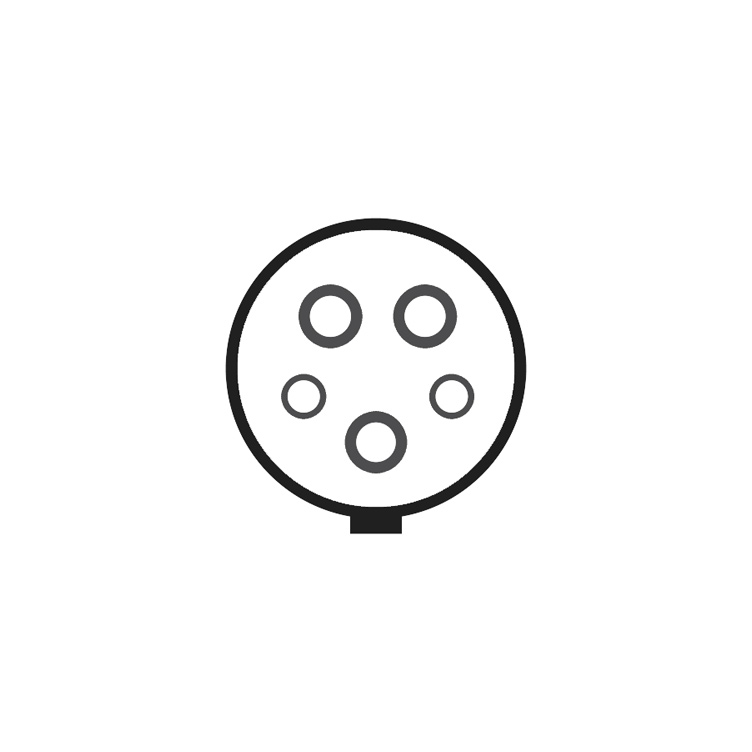 3. Which charging station manufacturer is the right one for me?
When choosing a charging station for your electric car, make sure that it is made by a quality manufacturer who has been approved and listed by leading automobile manufacturers. This will ensure compatibility with your car. Moreover, the manufacturer should also ensure that future updates, services or replacement parts for your charging station are available. In our online store, you can find a selection of established charging station manufacturers and find out why we have chosen these as a neutral supplier.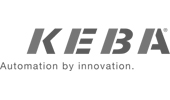 With KEBA, we're putting our confidence into an established player in the market whose sales figures prove that their products are already popular in the market. Furthermore, KEBA is Daimler's preferred cooperation partner for wallboxes.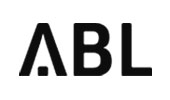 ABL invented the SCHUKO plug in 1925. This company has also achieved impressive sales figures in the market and OEMs such as Volkswagen are supplied with ABL's charging stations.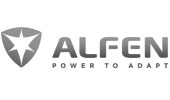 Alfen is based in the Netherlands. This market is already an established forerunner in the electromobility market. The Alfen charging stations offer intelligent and smart charging solutions which especially fit the commercial customer.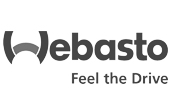 Webasto is one of the most successful suppliers in the global car manufacturing industry. Their low-priced 22 kW charging station "made in Germany" offers a very convenient handling.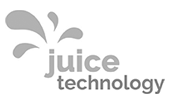 Juice Technology was founded in 2014 as a start-up in Cham, Switzerland. With the Juice Booster 1 mobile charging station, they have already become Europe's market leader for mobile 22 kW charging controllers in their first financial year.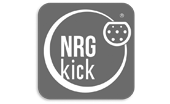 The NRGkick was developed in 2015 by the Austrian DiniTech GmbH. The mobile charging station comes with a practical app: you can control all charging processes, set the charging power and see exactly what you have charged and when.
4. Additional functions and accessories: everything you need to know, from invoicing to access restriction
Invoicing: if you also want to make your electric charging station accessible to third parties, without giving away electricity (e.g. as a hotel or as a company), or if you use an electric car as a company car, an invoicing function for the charged electricity is advisable. There are several different possibilities depending on the case of application – from a sub-counter in the charging station which can be read regularly, to smart solutions with automatic invoicing through a service provider.
Photovoltaic system integration: Do you own a photovoltaic system for generating electricity? That means you have the opportunity to use self-generated electricity for your electric car. The rise in individual consumption associated with more recent distribution contracts is particularly profitable. You can use excess solar power via the smartfox energy manager for your EV. With the web or smartphone app you can also monitor and control your energy consumption.
Cable hangers: cable hangers are highly recommended for every charging station. These are sometimes delivered with the charging station as standard, or alternatively, they can be purchased as an accessory. The charging cable can be hung neatly on the cable hanger when not in use and prevents you, for instance, from accidentally driving over the cable while it is lying on the ground.
Load management for electric cars: many charging stations can be integrated with load management via an additional module. If the electrical connection is not sufficiently set up to be used by several charging stations simultaneously, and/or charge several cars, the charging power is reduced accordingly. If only one car is being charged at a charging station, it means that the entire charging power is available.
Access restriction: in instances where different people charge their electric cars at a charging station, it makes sense to have access restriction, in order to have control over who charges at the charging station. This additional function is relevant in public access areas, such as communal garages or hotel and business parking spaces. All in all, there are two variants: a key switch or an RFID card. We recommend the RIFD variant, as you can access several charging stations with an RFID card or keychain. This means you can use the same card to charge at home and at work. How does it work? The RFID card code is saved in the charging station. If the same RFID systems are supported (Mifare ISO-A), the RFID card, or the keychain which you use to open the office door every day, can be used to activate the RFID charging station. This reduces the number of cards, keychains etc.
5. Who can carry out the fitting and electrical installation?
The installation of a charging station for electric cars should only be carried out by a qualified electrician. Before you use an existing domestic socket to charge your electric car, it is particularly important to check the sockets and cables in older buildings to make sure that charging can also be carried out at full power over a period of several hours.
Warning: Not all electricians know the requirements and standards that must be considered when connecting a charging station for electric cars.
6. What costs will I incur when installing the charging station for my electric car?
You can get an authorised charging station as a basic model from around 599 euros. The price may be higher, depending on the extra features.
You also need to take mounting and electrical installation into consideration in addition to the charging station itself.
The circumstances on the site play an important part here. How far is your parking space from the fuse box, will wall breakthroughs or digging work be required, can the electric charging station be mounted on the wall or will you required an additional pedestal?
Is there already a lead that can be used, or will you have to lay new cables?
We basically recommend coming up with an installation that is 'fit for the future'. Provided a new cable is laid with a cross-section suited for 22 kW. This will prevent you from incurring any fresh costs if you buy a new electric car with a faster charging devices a few years later – even if the installation costs are a couple of hundred euros higher than today's. Electrical safety elements are also crucial. Every charging station for electric cars must have an individual electrical circuit on command which is safeguarded with a circuit breaker and a residual current device. Read our installation tips to find out just why this is important. For the installation, you will have to pay a total of between 500 and 2.000 euros, depending on the charging power and the individual circumstances on site. We have put together several different examples of installations carried out by us, in order to give you a better idea of your situation and help you estimate the costs you will incur.
Saving tip: the residual current device is already integrated into many charging stations. This means that you can save on the installation costs of an additional external residual current device (between 100 and 750 euros, depending on type!).
7. Are there specifications by cities or municipalities?
In the Hamburg and Norderstedt grid area, only charging stations with OCPP controllability are approved. When selecting your charging station, make sure that it can be controlled via the OCPP communication protocol. You can find more information about OCPP controllability in our magazine article.