What does the "right to a wallbox" in apartment buildings mean?
From December 1st 2020, individual home owners will in principle be entitled to have a charging facility for their electric vehicle installed in common areas. The costs for the installation and conversion measures will be borne by the respective beneficiary owner. Thus, each condominium owner can demand appropriate structural changes to charge his or her electrically powered vehicle, which includes electric cars, plug-in hybrids and e-bikes. Tenants can also request their landlord to allow this structural change to install a charging station. In this case the costs are to be borne by the lessee. In accordance with the previously valid Condominium Act of 1951, all condominium owners must agree to such structural measures. This does not take into account the current requirements resulting from the expansion of electric mobility.
What the draft does not yet adequately define is who is to bear the general costs that may be incurred for an extension of the grid connection. Such an extension is necessary if the existing grid connection capacity is not sufficient for the charging points to be installed. Therefore, if an additional charging point also requires an extension of the grid connection, then according to the current draft law these costs would fall back to the owner/tenant who wants to install the charging station.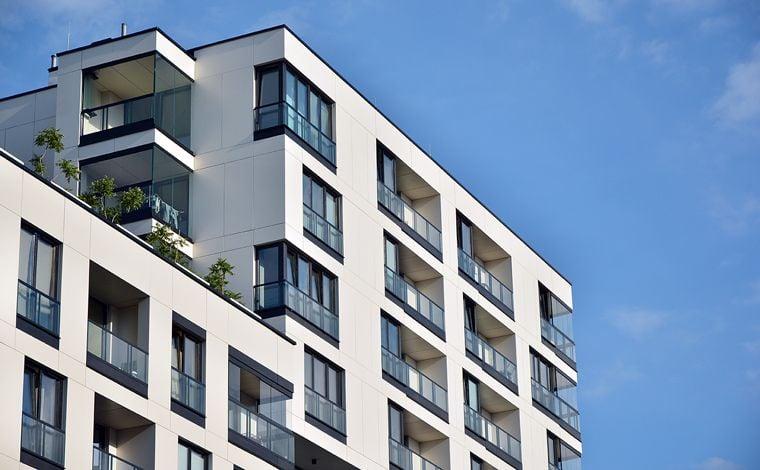 Tips for charging electric vehicles in apartment buildings
Since there is a lot to consider when selecting and installing a charging station, it is helpful to seek professional advice on a future-proof and cost-effective charging solution. We and our long-standing experts in the field of electric mobility offer numerous tips and a wide range of individual charging solutions.
In the event that other parties in an apartment building successively wish to acquire charging stations, an intelligent charging and energy management system with integrated load management makes sense so that several electric vehicles can be charged simultaneously without any problems. Such a system prevents blackouts due to an overload of the grid connection and makes optimum use of the existing limited grid connection by dynamically distributing the unused power of the property among the vehicles. An extension of the electrical grid connection or even cost-intensive power peaks in the event of an increase in the power price by the energy provider can be reduced or completely avoided. In addition, a charging and energy management system also enables the exact allocation of the charged energy at the individual charging points.
Even if it is possible to persue a solo effort in the future, residents of condominium communities should strive for a holistic and intelligent solution when installing a charging facility. Several charging points at one location require intelligent control, which is guaranteed by ChargePilot® the Charging and Energy Management . The scalability of the system means that additional charging stations can be gradually integrated should other residents decide to enter the world of electric mobility at a later stage. Another advantage of ChargePilot is that it can control charging stations from different manufacturers. The only prerequisite here is that the charging stations have the open communication standard OCPP (Open Charge Point Protocol). With a common solution, the expenses for each individual are lower. In order to further reduce costs and to avoid later conversion measures, larger fuse boxes and, if necessary, empty conduits for power and network cables can be laid during the installation of the first charging station in order to add further charging points at a later stage.
In the electrive.net studio, our Managing Director Marcus Fendt gives answers to the questions that come up regarding tis new regulation. You can find the (German) video here.