1. Where would you like to charge your electric car?
Would you like to mainly charge your electric car at home at a charging station? Or are you out and about a lot and want to use a mobile charging station?
At home – you're best using a permanently installed charging station
Out and about – a mobile charging station is suitable for this situation
A wallbox is a powerful socket for your electric car. Once it has been installed, you can use it to charge your electric car both quickly and conveniently.
With a mobile charging station, you don't have to spend a long time on installations: a mobile charging station can be used immediately at any industrial or high-voltage socket. Unlike when buying a wallbox, you don't need to spare a thought for how many kilowatt hours you're allowed to charge for – the charging power is detected automatically.
Why is it better to charge a car at a charging station instead of at a domestic socket?
our car charges safely at a wallbox. The power cables and fuses are protected.
Your electric car is ready for use again much faster. For example, you can recharge a Fiat 500 Electric car in 1.5 hours as opposed to 8.
Charging is cheaper. In addition to the actual electricity that flows directly into your electric car's battery, you also need electricity to operate the charging elements (on-board chargers). The longer the charging elements are in operation, the more energy you consume.
According to a study conducted by the General German Automobile Club (ADAC) (in September 2022), the vehicle electronics' self-consumption is lower with a wallbox compared to a Schuko® socket since the battery is charged much faster using a wallbox. The operating time is shorter, meaning there are far fewer charging losses.
Apart from that, the wallbox also resumes charging independently after unexpected errors or even a total power failure. That way, you won't be surprised by a low battery level when you start your next trip.
2. How quickly should your electric car be fully charged again?
How quickly your electric car is charged depends not only on the battery capacity, but also on the charging power. This is determined by three factors:
the house connection's power that is still available
the charging station's maximum possible charging power
the car's maximum possible AC charging power
The weakest link specifies the charging power that can ultimately be used. If you have decided that you'd like to use a wallbox, we recommend that you also consult an installation engineer. That way, you can rest assured that your house connection can provide this service.
You can flexibly manage how long you charge your electric car for. Anything between half an hour and 12 hours is possible, depending on several influencing factors. For instance, the charging time is influenced by the outside temperature and the battery's aging process. A state of charge of between 20 and 80% is generally best for the battery.
However, you can also set the charging power based on your charging behavior:
If you mainly charge your car at night, an 11 kW wallbox should be sufficient.
If you charge your car during the daytime, it should probably be charged quickly. We recommend using 22 kW if your car's charging power allows you to do so.
You can find out about the advantages of each charging power in the article published in our Knowledge Center: Checking the facts – 11 or 22 kW charging power?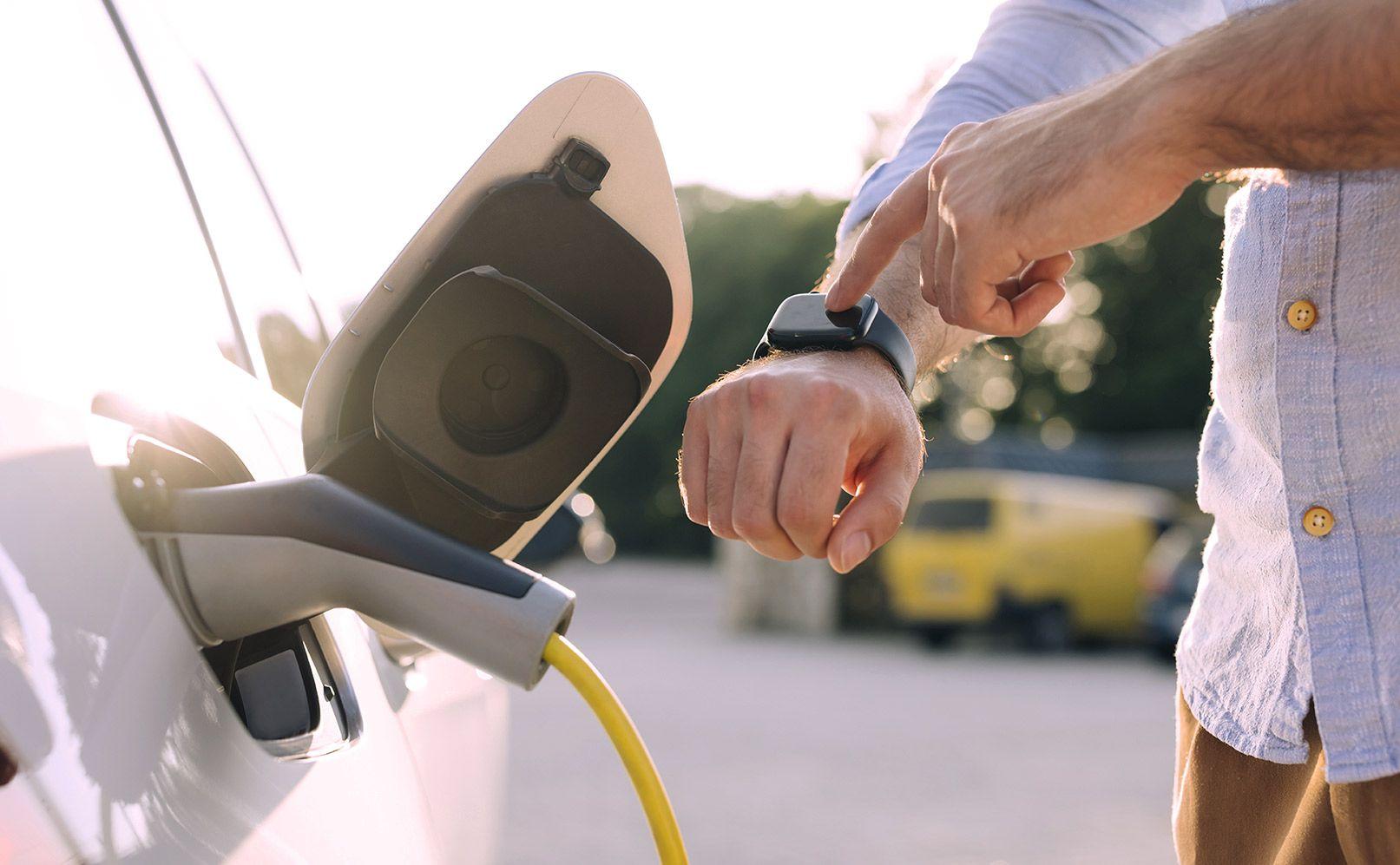 3. How far is your electric car from the charging station?
A key question we often ask our customers, and that is often underestimated too, is the necessary charging cable length.
4 meters might sound like a lot, but it's actually a very short charging cable in that situation. 4 meters is only adequate if your electric car is parked with the charging port right next to the charging station.
We recommend using a longer charging cable for all eventualities.
We have found that most of you prefer a length of 6 meters. That way, you'll be playing it safe, and can easily pull the charging cable to the next parking space.
4. What functions do you need in a charging station?
Charging stations now offer a range of additional functions that make charging your electric car even more convenient. Decide for yourself what else you'd like to do with your wallbox at home – apart from charging the battery.
Additional functions
Charging station app

If you'd like to continuously keep track of how much electricity you've used for charging purposes and control your charging processes, the best way of doing so is with a charging station that comes with an app, such as by the manufacturers NRGkick or wallbox.




Locking the charging station

If you charge your electric car in an apartment building, you might want to be able to lock your charging station. This works very well with an RFID function or using an app.

Billing

Do you have a company car, and would you like to bill the charged electricity through your employer? In that case, we recommend using a charging station with a calibrated electricity meter, an app and an RFID function, from the likes of ABL.

PV-Management

If you'd like to charge your electric car with 100% solar power straight from your own roof, we recommend solar packages like the 'Sun Tank Set' with NRGkick or the SMARTFOX PRO Solar Energy Management System wallbox.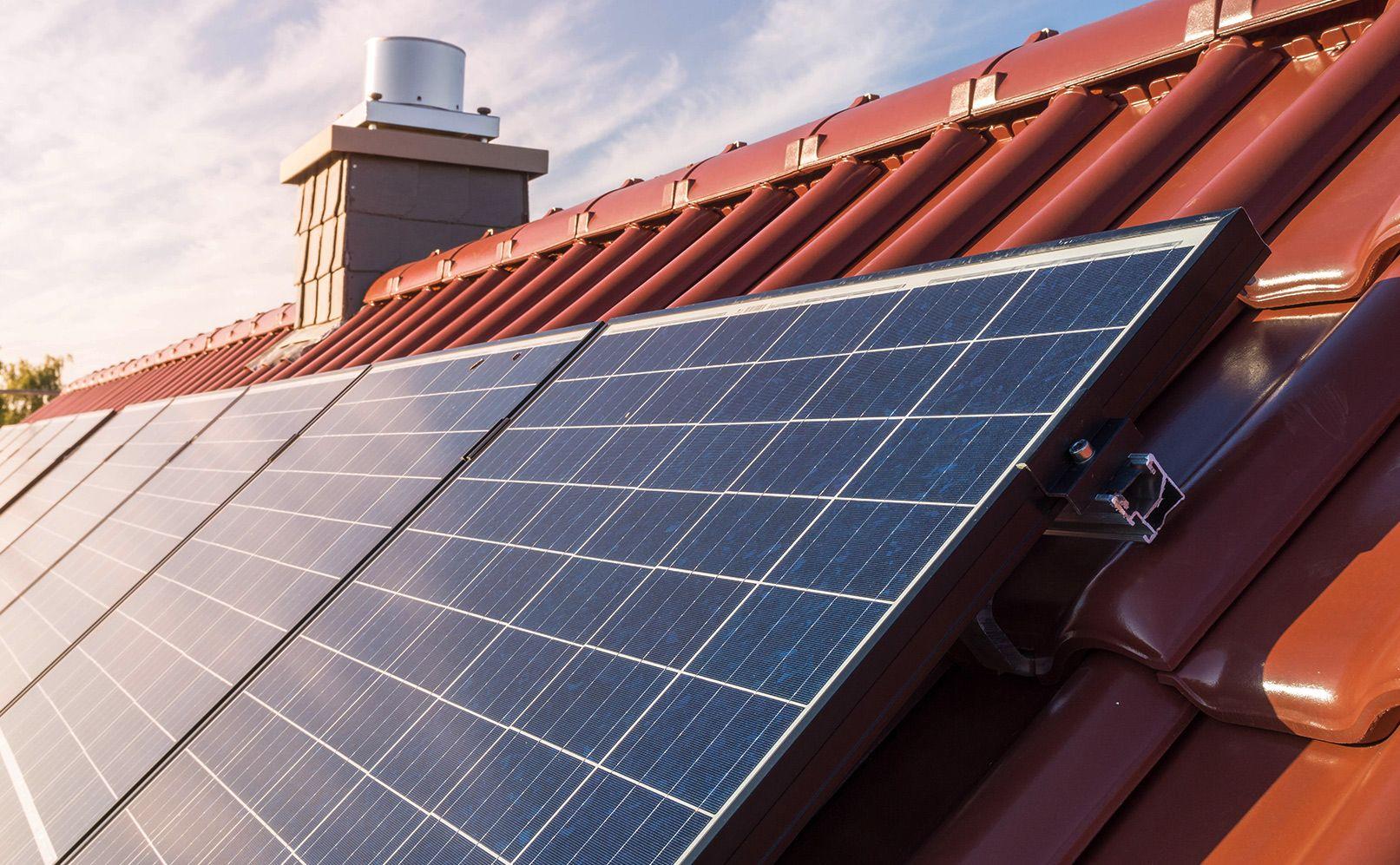 5. Would you like your wallbox to be connected to the network?
Once you know what you want your charging station to do, you can choose how it communicates best. Choose from WLAN, LAN, Bluetooth and mobile data.
Generally speaking, LAN offers the more robust connection. But a more stable WLAN connection is an option too.
WLAN is often prone to interference and outages, so it is not always possible to ensure that all the charging stations are included in the network.
Often, a modern wallbox offers a variety of interfaces. The charging stations are therefore always accessible.
For data transfer over a mobile data connection, you need a SIM card. Please note that charging station operators don't usually provide a SIM card. You usually get the SIM card from your backend operator.
What communication protocol the charging station uses to communicate is also important. This is relevant in company parking lots or at large properties. We recommend OCPP. It allows the charging station to connect to any backend to give you real-time insights into charging operations.
6. A charging station with a socket or with a fixed charging cable?
A fixed charging cable on the wallbox is the most convenient solution. All you have to do is unplug it from the wallbox, plug it into your car and start charging.
The socket variant requires space at the front of the car. This is something you should take into account if space in your garage is tight. You will also find charging stations with an integrated socket in our store.
One advantage of the wallbox with socket is protection against damage. That's why the cable-free wallbox is mainly used in public areas. People who use their own cable for charging purposes will usually pack it neatly in the trunk.
If a cable is permanently installed, it can be left lying around, then end up getting dirty or run over by the next vehicle.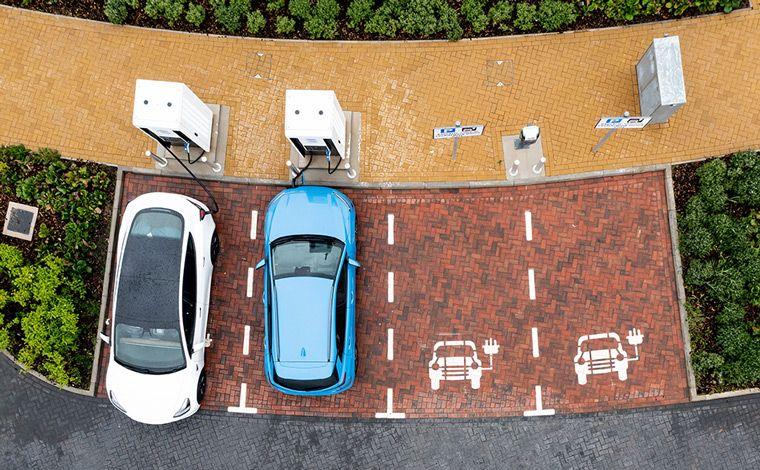 Good to know: What are the costs and waiting times like?
You can get a reliable charging station as a basic model from about €600. The price may increase depending on the equipment and additional functions. Additionally, do take into account the costs of professional installation by an electrical installation company.
The conditions at the planned charging site in particular play a role in this regard:
How far is the parking space from the fuse box?
Are wall penetrations required, or does excavation work need to be carried out? etc.
The waiting times for a wallbox vary at present depending on the model. Due to high demand, you may have to wait a little longer to receive your desired charging station. The waiting times in question can be found on each product page.
There aren't any long waiting times for an installation partner, though. If you use our installation check (available in Germany only), our Service Team will contact you shortly. We determine your charging station and electrical installation requirements.