Why do we need a precise indication of energy consumption? Electric vehicles are dependent on a good charging infrastructure in their vicinity. This immediately becomes clear the first time the battery status gets down towards 0 percent while you're out driving – an anxious moment for any electric car driver. In order to prevent this, you will need to get to know your vehicle, and to be aware how heavy your energy consumption is and what sorts of distances you can cover based on that information.
It will help if your vehicle's manufacturer can give you a rough indication in the showroom of how far you can travel on a fully charged battery.
Why the new standard for energy consumption?
Until now, the energy consumption and range of electric cars had been specified in accordance with the NEDC (New European Drive Cycle).
However, this information was often inaccurate and it was the customer who suffered as a result. According to a 2012 analysis by Autoclub Europa (in German), actual fuel consumption was found to be as much as 19.6 percent higher than the value shown on a vehicle's datasheet.
As the NEDC was no longer an accurate representation of average driving behaviour, a new measure, the WLTP, was developed under the umbrella of the UNECE (United Nations Economic Commission for Europe), to provide uniform and more realistic test conditions worldwide. The WLTP was introduced on 1 September 2017.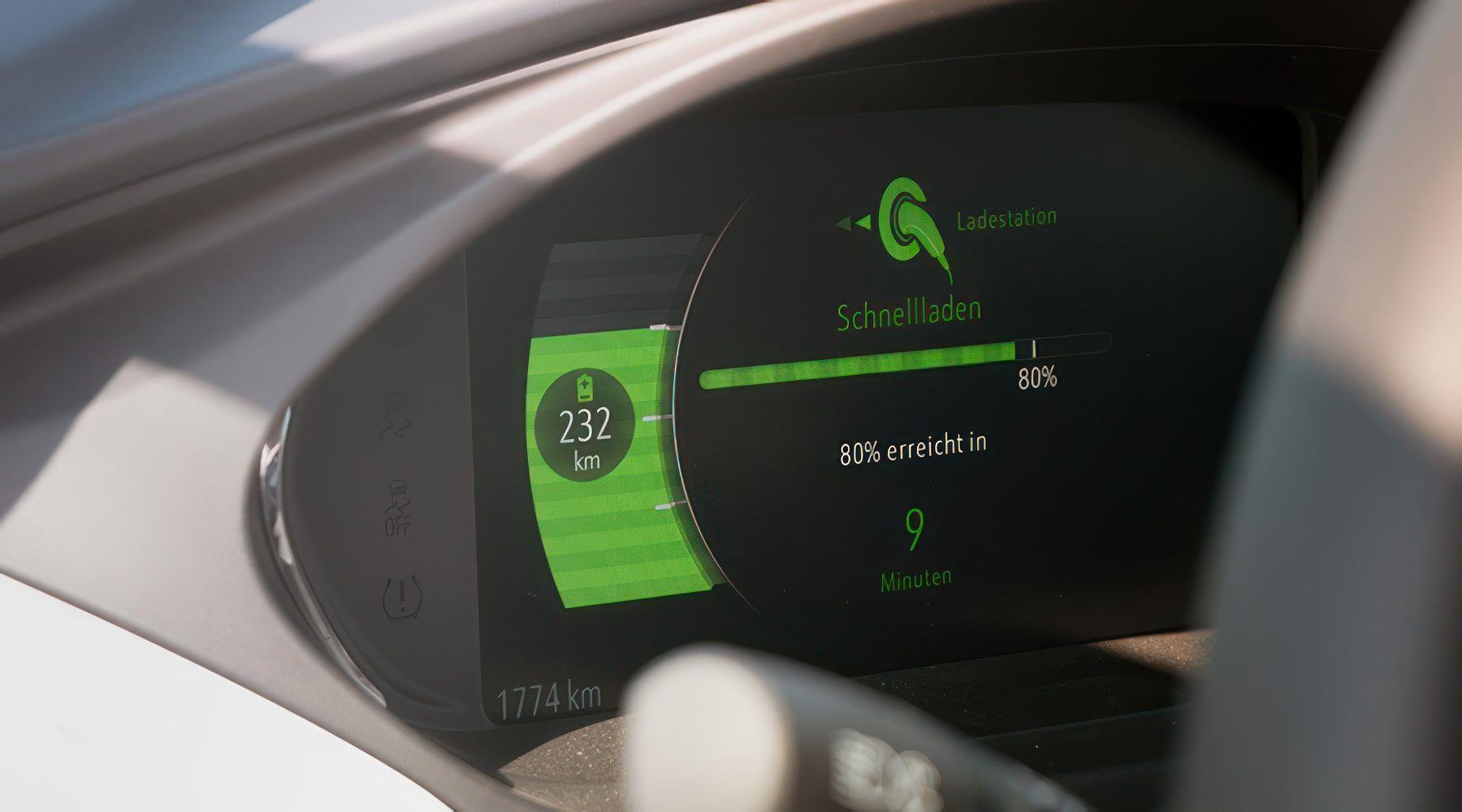 What does WLTP stand for and what distinguishes the process?
WLTP stands for Worldwide Harmonised Light Vehicle Test Procedure. The procedure works over a longer test cycle and with more acceleration and braking events, higher speeds and shorter times spent at standstill. In addition to this, optional equipment is taken into account for weight, aerodynamics and power consumption.
According to the ACEA, the Association des Constructeurs Européens d'Automobiles, the following conditions have been improved in detail:
More realistic driving behaviour
Higher maximum speed
Different driving scenarios: urban, rural, motorway
Strict car set-up for comparability
Longer test routes
Realistic ambient temperatures for Europe
Dynamic acceleration and braking
Shorter stops
You can find more information on the ACEA pages.
Here you can see a comparison of the two test procedures:
| | | |
| --- | --- | --- |
| | Old (1992): NEDC | New (2017): WLTP |
| Duration: | 20 min | 30 min |
| Distance: | 11 km | 23,25 km |
| Average speed: | 34,0 km/h | 46,5 km/h |
| Maximum speed: | 120 km/h | 131 km/h |
| Percentage of journey spent at standstill: | 25% | 13% |
| Drive power: (average/max.) | 4 kW / 34 kW | 7 kW / 47 kW |
What does the change mean for those with an interest in electric cars?
The results for new electric cars are more comparable and provide a relatively accurate figure for energy consumption. Potential buyers can therefore make more informed decisions.
New electric car models will come on the market with WLTP certification. However, deliveries of new vehicles may be delayed. This is especially true for German car manufacturers at the moment.
It is best to check with your dealer on how long the waiting times are likely to be. In the long run, the switch will provide a firmer basis upon which to compare vehicle efficiency.
Ranges for popular electric cars – based on WLTP and NEDC
| | | |
| --- | --- | --- |
| Car model | Range based on WLTP | Range based on NEDC |
| BMW i3s (new) | 235-245 km | 300 km |
| Opel Ampera-e (60 kWh) | 423 km | 520 km |
| Renault Zoe R90/R110 | 316 km | 388 km |
| VW e-Golf | 231 km | 300 km |
| Nissan Leaf | 270 km | 350 km |