Charging an electric car with the electricity from your own photovoltaic system (PV system) is worthwhile. ​
After all, a PV system can deliver up to 1,000 kWh (kilowatt hour) of electricity per year per installed kWp (kilowatt peak). With an average electric vehicle¹ this corresponds to 5,000 km of emission-free driving fun per year. At the same time, the wallet is happy about this type of cost-efficient loading.​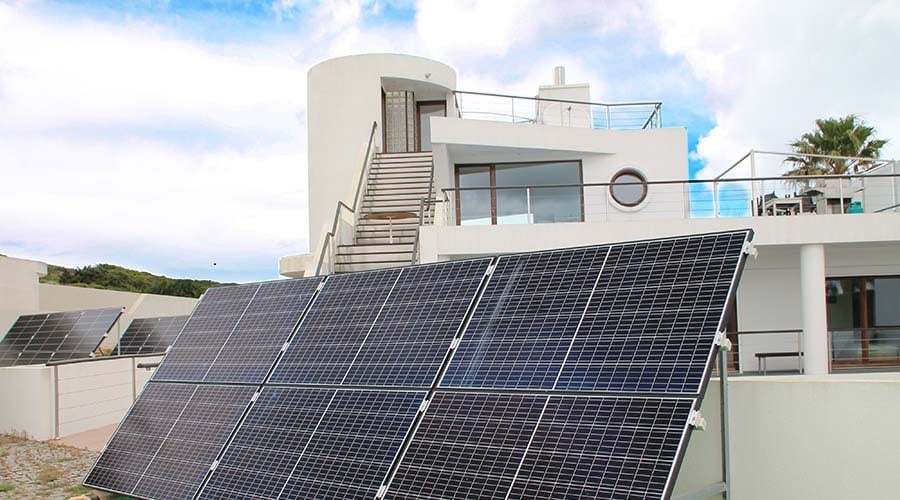 The following Topics can be found here:
Charge electric cars with photovoltaics and save money​
Due to the falling feed-in tariffs and rising electricity costs, the self-consumption of PV electricity is becoming increasingly important. Instead of reselling the electricity you produce yourself for a low profit², you should consume or temporarily store as much electricity as possible yourself.
The savings for every self-consumed kilowatt hour can be up to 24 ct today, as you neither have to use expensive electricity from the grid (electricity costs: 21 to 30 ct/kWh) nor you have to temporarily store your self-generated PV power in the grid.​
²Feed-in tariff in Germany for new systems in June 2021 7.58 ct / kWh for systems up to 10 kWp, 7.36 ct / kWh for systems up to 40 kWp and 5.77 ct / kWh for systems up to 100 kWp
Charge electric fleets with solar power​
Commercial use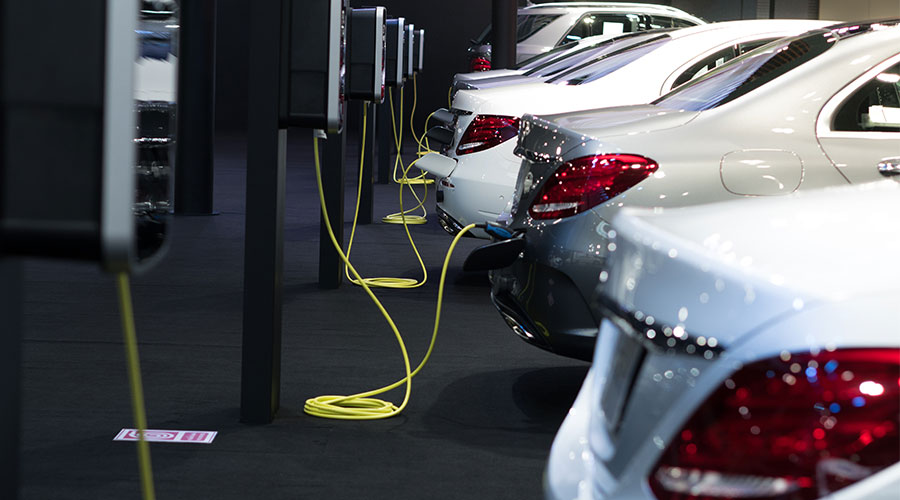 Charging with self-generated electricity from a photovoltaic system is becoming increasingly interesting in a commercial context. Even electric company fleets can be intelligently controlled and charged with photovoltaic electricity in a very cost-efficient manner​.
illwerke charge their EVs with self-generated electricity from photovoltaics
- controlled by ChargePilot's dynamic load management​

At the illwerke in Voralberg, the electric vehicles are already charged with self-generated solar power. A photovoltaic system with an output of 62 kWp is installed for this purpose. The photovoltaic system generates up to 62,000 kWh per year, which can be used to charge electric vehicles. ChargePilot, the charging and energy management from The Mobility House, is in use at the Bregenz location and controls a total of 56 charging points dynamically. The electricity generated by the photovoltaic system is dynamically considered when distributing the charging power. If more solar power is generated than the parking garage consumes, this flows directly into the electric vehicles. In addition, the illwerke has the option of charging the electric vehicles with up to 75 kW from the grid when there is little solar radiation.​
Further information can be found in this press release.
Load management for electric fleets
With an average consumption of an electric vehicle¹, the illwerke can cover up to 310,000 km annually with self-generated solar power 100% emission-free. With 15,000 kilometers driven per electric vehicle, up to 21 electric vehicles per year can be operated purely with self-generated solar power.
This results in significant cost savings, as the electricity generated is not fed into the grid (remuneration in June 2021 approx. 5.77 ct / kWh) but is used to charge the electric vehicles (approx. 21 ct / kWh for charging with Mains power).​
Concept Professional for charging electric fleets
Depending on the use of the charging stations, an individual measurement concept must be observed. If the electricity is used exclusively for the company's own vehicles, in most cases no additional measurement concept is required. Furthermore, the individual guidelines for the EEG levy must be considered.
We would be happy to provide you with information on your individual options in our Concept Professional on all technical and legal aspects that must be taken into account when using a photovoltaic system to charge electric vehicles.​
illwerke charge electric fleets with PV electricity
The Charging and Energy Management system ChargePilot from The Mobility House intelligently and dynamically controls a total of 56 charging points.
Philipp Österle
Product Developer Charging Infrastructure at illwerke vkw
Charge EVs from private households with PV electricity​
The Calabrese family not only supplies the charging station with electricity from the photovoltaic system
The residential house and electricity storage are also connected to the solar power, as shown in the following schematic diagram.

The Calabrese family benefits from solar power in several areas
Thanks to our PV system, our car can be used almost exclusively with solar power. This not only saves us cash, but also saves around 500 kg of CO2 annually.​