You come home, plug your electric car into the domestic socket with the appropriate Mode 2 charging cable, charge it overnight and get into a fully charged electric car the next day. This is the daily scenario of electric car owners who do not charge their cars at a charging station. But what happens with your home installation if your domestic socket bears the charging burden of your electric car for 10 hours or more?
Using a domestic socket to charge an electric car is equivalent to boiling water for 10 hours
Using the Nissan Leaf as an example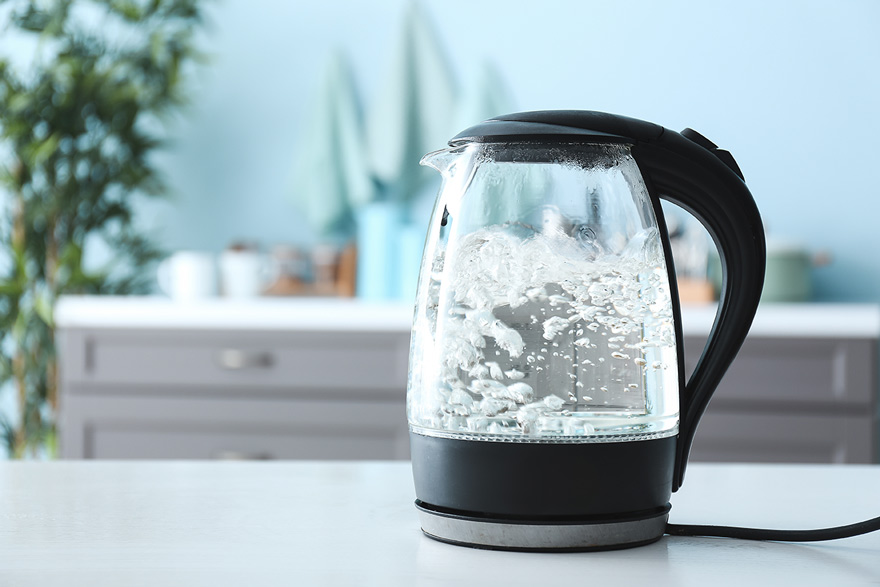 The charging power of a Nissan Leaf mode 2 cable at a domestic socket (2.3 kW) is comparable to the power of a kettle. The charging cable would need to be plugged into the domestic socket for about 10 hours to fully charge the Nissan Leaf's battery (with a 24 kWh requirement). The charging process would last even longer – over 40 hours – for an electric car with a larger battery (e.g. the Audi e-tron with an 86 kWh requirement).

That's equivalent to a kettle boiling water for over 10 hours. Would you do this to your domestic socket? The answer is probably "no". But why not? An electric car's charging process lasts several hours with a charging power of 2.3 kW, completely exhausting your domestic socket's maximum power. But that's not what it's designed for.
There's no comparing charging an electric car with charging most other electrical appliances that require daily socket-based charging (like a smartphone, which charges at about 0.002% of an electric car's charging power at a domestic socket). Even larger domestic loads (e.g. a 1.5 kW hair dryer or vacuum cleaner) have lower consumption rates compared to an electric car's charging power. One particularly noteworthy fact is that a hair dryer or vacuum cleaner only draws power from the socket at full load for a few minutes, whereas an electric car would be plugged in and charging for several hours.

The cables and especially junctions in distribution boxes turn warm to very hot the longer the electricity is flowing, running the risk of a cable fire breaking out. The risk becomes even clearer if you connect the electric car to an older socket or domestic installation. In the best-case scenario, the fuse will fail; otherwise, the socket or the cable will melt.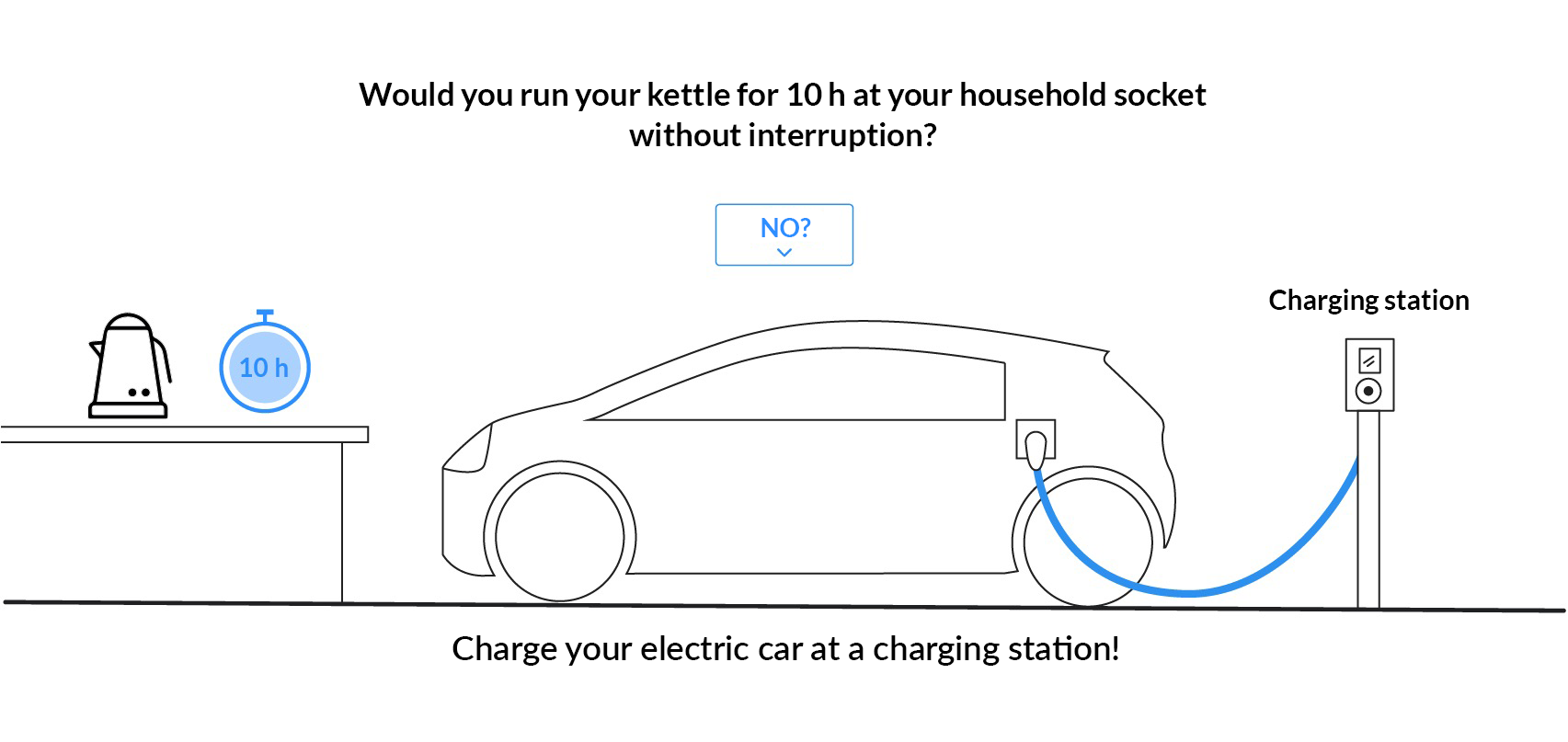 Use a charging station to make charging quick and safe
Our tip
The solution for electric mobilisers is a charging station for your electric car. The charging station is fine-tuned to the charging power of your electrical installation and communicates with your electric car with the current strength (e.g. 16 A per phase) with which it can be charged to a maximum. The charging station is fine-tuned by an electrician to the charging power of your home installation or the electrician can adjust the electric installation in order to enable you to achieve the desired charging power for your electric car.
Our product recommendations
A wallbox allows you to benefit from convenient and intelligent charging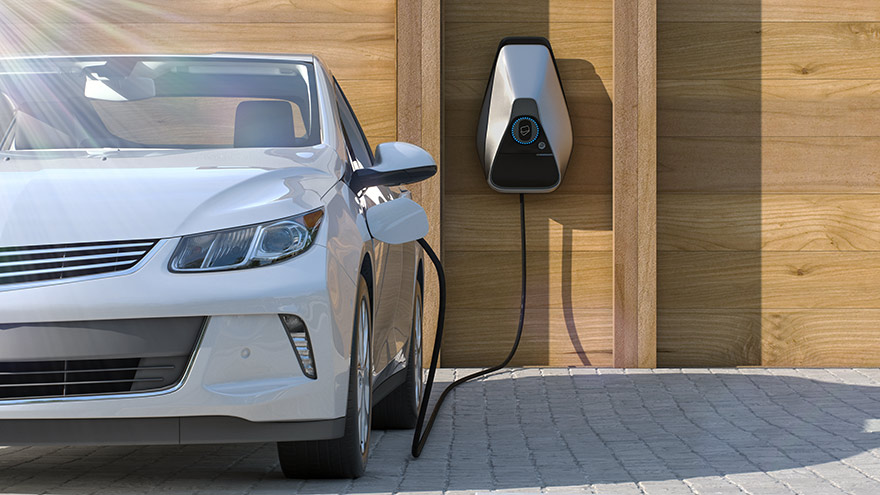 As well as safe and quick charging, the electric car driver also gains additional comfort. If you use your electric car regularly, you have to charge it daily and would probably prefer not to keep getting the Mode 2 charging cable (which should always be at hand for 'emergency charging') out of the boot. With a charging station, the plug can simply be taken from the wall holder and plugged into the electric car. The charging station can also be used intelligently by connecting it with the in-house photovoltaic system. This means that excess solar energy can be used to charge the electric car.