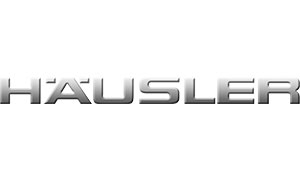 Project facts
Charging stations:
AC & DC wallboxes and mobile AC-stations
Services by The Mobility House:
Concept | Charging Infrastructure | Project Management | Operation
Investment:
~ 250.000 €
(minus approx. 20 % subsidy)
The task of creating a charging infrastructure for a group of multi-brand car dealerships with over 13 locations involves challenges in decision-making, planning, implementation and operation. The Mobility House developed a concept for the Häusler car dealership group to meet the charging infrastructure requirements of different car manufacturers and users while taking both a feasibility analysis and subsidies into account. The resulting document, consisting of a concept and project proposal, offered the management of the car dealership group a comprehensive foundation for their decision-making process, simplifying the process of approval and order placement.
Advantages of the concept and project management by The Mobility House
Pioneering: This concept allows the relevant decision-makers to easily come to a decision about the economic and technical aspects of the charging infrastructure project.
Comprehensive: The entire project will be managed and implemented by The Mobility House. As a result, the burden on the resources of the car dealership group is minimal.
Long-term: The Mobility House will continue to assist the car dealership after the implementation phase and is responsible for operating the charging infrastructure.

"The concept was the relevant foundation for our company's positive decision. We are very satisfied with the support, advice and result of the concept and can only recommend the service during this phase."
Michael Rappl - Managing Director, Häusler Car Dealership Group
More about The Mobility House