We offer charging stations of the following manufacturers
Charging stations for electric cars
Charging accessories for electric cars Solutions for private
No matter whether you want to charge at your own home, in an apartment building or on the road - we have the right charging solution for you.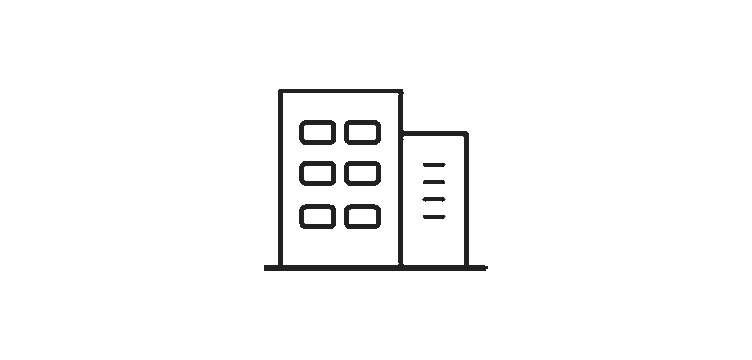 Solutions for businesses
Finding the right solutions for charging your fleets, charging stations at the public parking lots, at hotels or restaurants, there are a number of things to consider. We will show you what.
Which charging station manufacturers do we represent and what are the differences?
A suitable charging station for your electric car will allow for a shorter charging time. The quicker the charging process, the sooner your electric car is ready to use again. Charging stations are not all the same. While some are especially easy to operate, smart charging stations offer additional features and can, for example, be integrated in a smart home system. We provide a wide selection of high-quality charging stations from quality manufacturers.
Do you charge your electric car mainly at home?
With the right charging station from our online shop, you can ensure your electric car is ready for everyday use. We help ensure that you won't exceed your vehicle's electric driving range and that you can charge your electric car quickly and easily using a home charging station. Thanks to our years of collaboration with automotive manufacturers such as BMW, Daimler, Renault & Tesla, we are familiar with the charging properties of all common electric cars and offer a one-stop service that includes installation of the charging station. Whether you want to ask about charging your BMW i3, Renault ZOE, Tesla Model S or another electric car, we would be delighted to advise you and help you find the most suitable charging station for your vehicle, tailored to your needs. The choice is yours: charge your car easily and quickly or optimize for a smart charge and adapt the charging power to the output of your solar panels, for example. You are certainly in safe hands with charging stations from top-quality manufacturers such as ABL, KEBA & Alfen.
Do you do a lot of driving or do you want to take your electric car on holiday?
In that case, we recommend a JUICE BOOSTER or NRGkick mobile charging station. This will allow you to recharge your car quickly using the appropriate adapters at any CEE industrial or domestic socket, while you enjoy a coffee. If you charge your car at a public charging station, you will find the appropriate charging cable with type 1 or type 2 connection for your car in our online shop.