The market for electric cars is growing rapidly – every month more than 25,000 new electric cars are registered in Europe, 5,700 of them in Germany. This represents an annual increase of almost 100%. Electric cars are being increasingly used for holiday and business trips. The availability of a place to charge a car is the deciding factor for an electric car driver's choice of hotel or restaurant. For this reason, hotels and restaurants which offer a charging station can particularly reap the benefits. Attract new customer groups with an on-site charging service and give yourself a permanent status as an innovative hotel or restaurant. Moreover, with a charging station for electric stations, you will also collect bonus points for your hotel's classification and positive restaurant reviews.
Charging solutions and more
As the leading service provider when it comes to charging infrastructure in the field of electric mobility, The Mobility House can offer you charging solutions that are specially tailored to your requirements. Our charging stations for electric cars enable you to offer your customers professional charging options and ensure you receive our optimum full service package. Take this opportunity and make your hotel or restaurant even more attractive to customers! As a particular highlight, we would be delighted to add you to leading map services and navigation systems. This will increase your visibility and coverage as a hotel or restaurant that welcomes electric cars. On request, we can also provide you with intelligent charging stations which make it possible to record data on the charging electricity, and offer billing and evaluation options.
The benefits at a glance
Position your hotel or restaurant in the leading map services and navigation system
Increase your coverage and attract more guests with electric cars
Present your hotel or restaurant as environmentally aware and sustainable
Receive additional points in the hotel classification system and positive reviews for an electric car charging station
Take advantage of the full service package from The Mobility House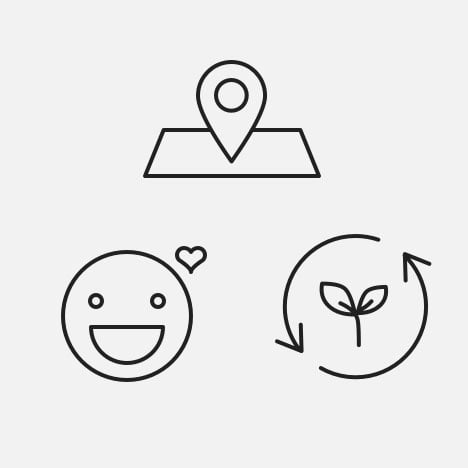 We register your hotel or restaurant to the leading map services and navigation systems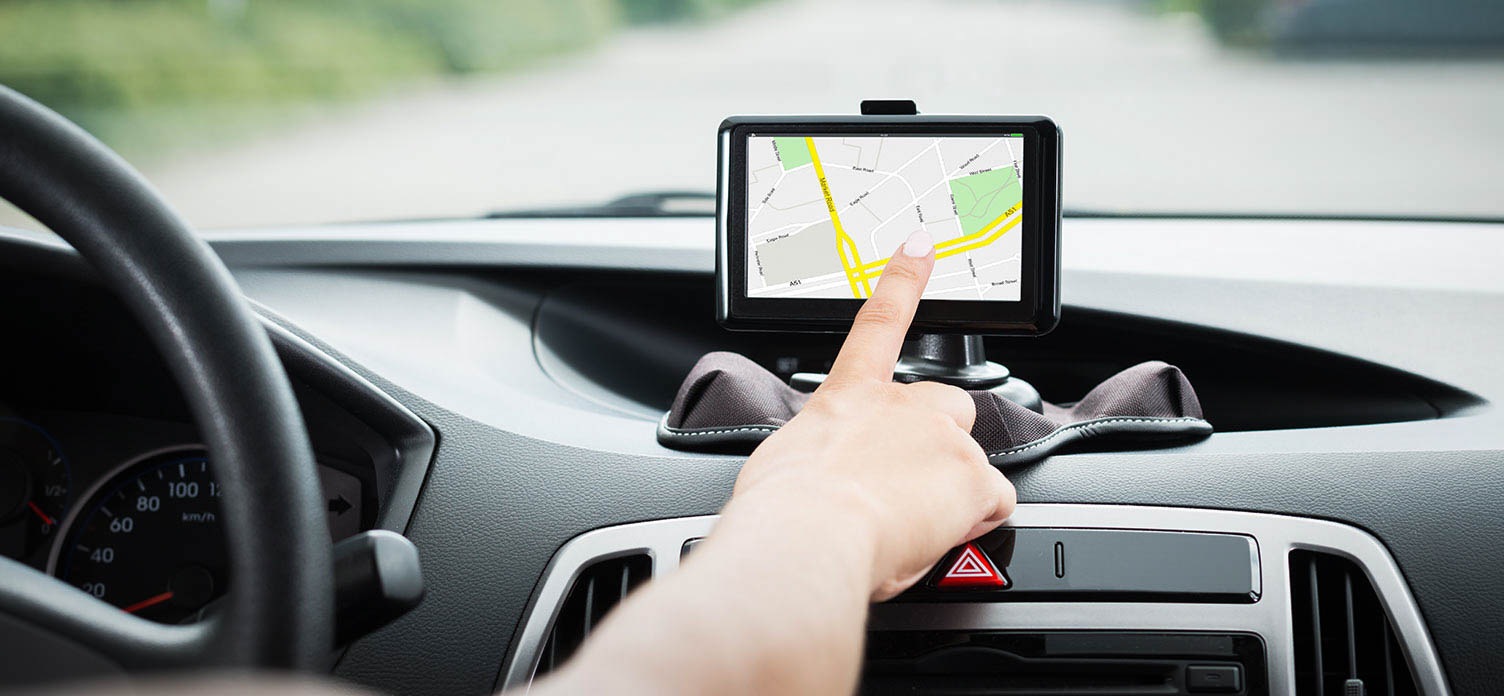 Your charging station will be stored as part of the POI service in different databases managed by car manufacturers, navigation system manufacturers and other providers. By adding the charging station as a travel destination (also known as a Point of Interest, or POI for short), you will increase the visibility and coverage of your hotel or restaurant. You will appeal to electric car drivers, a new customer group, who will stay in the hotel or visit the restaurant while their electric car charges.
There are many hotels and restaurants in Germany, Austria and Switzerland that are already benefiting from The Mobility House POI service and they all highly recommend us.
References
In order to offer our guests with electric cars an all-inclusive service, we have opted for a charging infrastructure and the Point of Interest (POI) service from The Mobility House. These allow our guests to charge their cars easily and conveniently in our underground car park. We are convinced that this innovative service will help us offer our guests an unforgettable holiday experience. The friendly, reliable advice we received from The Mobility House helped us to find the right charging station to install at Hotel Schweizerhof auf der Lenzerheide.
Claudia Züllig-Landolt
Hostesse, Hotel Schweizerhof
... The Mobility House has not simply provided us with the best information regarding charging stations, but has also given us advice for the further marketing of charging stations. We have subsequently also ordered the Point of Interest (POI) service from The Mobility House. The POI service ensures that our charging station is added to leading navigation systems and online map services.
Marko Achilles
Hotelier, Lindner Hotels & Restaurants
To give our guests the perfect holiday experience, we like to offer innovative services. This includes a charging station for electric cars. The Mobility House provided us with professional and friendly assistance in the selection and installation of the system. What's more, the Point of Interest service from The Mobility House ensures that our guests can find the charging station quickly and easily.
Alois Albrecht
Hotelier, Krumers Post & Hotel Karwendelhof
We have answers to the most important questions on charging at hotels and restaurants
Why is it so important that hotel operators and restaurant owners back electric mobility right now?
The number of electric cars on the road is continuously increasing and there are likely to be more than 2 million vehicles in central Europe by 2020. However, as the range of these cars is still limited, they need to be charged more frequently. A great solution for the time it takes to charge the car would be a trip to a restaurant or a night in a hotel.
This means you have the opportunity to attract new guests and differentiate yourself from the competition. By installing charging stations for electric cars you are today considering the developments of tomorrow.
What is a charging station and how do I charge?
In principle, a charging station is a special socket that can be installed both inside and outside. To start the charging process, the electric car is connected to the charging station using a charging cable.
What plug types are there?
In general, there are two different plug types for use in private and semi-public spaces: type 1 and type 2. Asian vehicle manufacturers use the type 1 plug, while European vehicle manufacturers and Tesla use the type 2 plug. Learn more about the different charging cables and plug types.
What charging stations are there and what do I need to consider?
There are charging stations with fixed cables or with a special charging socket for electric cars. For hotels and restaurants we recommend the use of a charging station with a charging socket, as every model of electric car can be attached to this version using an adapter cable. This ensures that you have a high degree of flexibility.
Charging stations can have different charging powers, which range from 3.7 to 22 kW. These charging powers allow between 25 km to 150 km of additional range to be charged in one hour. However, the electric car itself determines the maximum usable charging power. We recommend that hotel operators make the 22 kW version available to customers, so that even vehicles with large batteries can be charged rapidly.
What are the advantages of a charging station over a standard household socket?
Long-term charging from an existing household socket can result in an overload since the contacts or power supply lines wear over time, or incorrect installation can cause risk of fire. For this reason, leading electric vehicle manufacturers and the VDE (Association for Electrical, Electronic and Information Technologies) recommend the installation of a charging station.
Increased Safety: High currents are released when charging an electric car from a household socket. In contrast to a simple household socket, a charging station is appropriately fused and powerful, which means that electric cars can be safely charged without disturbances or damage. In our knowledge center article 'Why do I actually need a charging station?' you can learn why using a charging station is a very good idea.
Reduced Charging Times: It is possible to charge up to 10 times faster using a charging station. As an example, a Renault ZOE requires around 10 hours to charge from a household socket. Using a charging station reduces this charging time to approx. 1.5 hours – just enough time to have lunch at a restaurant. And then your next guest can immediately make use of the charging station. For other charging times, please see our charging time summary for electric cars.
Universal Applicability: A charging station with charging sockets gives you the ability to quickly and safely charge all conventional electric cars.
What actual marketing options can a charging station at your hotel or restaurant offer?
New Customer Groups: Customers travelling alone and companies are increasingly turning to electric cars. These travellers require a means of charging the car either during the night or while they stop to spend some time in your restaurant or leisure areas.
Point of Interest (POI): The POI service is exclusively available to customers of the The Mobility House. As part of this offer, we add your hotel or restaurant as a travel destination (similar to a service station) to leading map services (e.g. e-tankstellen-finder.com, ChargeMap) and navigation systems (e.g. BMW, Daimler). This allows you to attract new guests with electric cars, who have seen your hotel or restaurant through the map service provider.
You can order the POI service for just 199 euros. For our hotel-specific product recommendations, visit our shop.
Marketing Sustainability: Electric mobility is sustainable. Enhance your profile as a sustainable company by installing a charging station and offering green electricity.
In addition, it may also help to increase your hotel classification (including an extra 3 points in the German hotel classification system or 25 points for the "Certified Green Hotel" classification).
How many charging stations do I need?
In our experience, one or two charging stations are sufficient to get started. Further expansion can be undertaken in the event of increasing demand.
What are the acquisition costs for installing a charging station?
You can acquire a charging station for as little as 599 euros. In most cases electricity cables and fuses need to be installed so that the charging station can be connected. The installation and material costs depend on the on-site conditions. However, for 70% of installations, the costs remain below 500 euros. We would be happy to recommend you a qualified electrician who will not only install your charging station but will also give you on-site advice regarding the best location for it.
You can use our checklist to quickly and easily estimate your costs for the installation of a charging station.
How can the electricity be billed?
We recommend that you do not bill for the electricity, but instead offer it as a free service, like WiFi access. A common electric vehicle (e.g. a BMW i3 or a Nissan Leaf) can be half charged for less than 2 euros. If, however, you do wish to bill for the charging electricity, we recommend charging a simple flat rate that is billed with the room price, for example.
A precise calculation of the energy used for charging is however possible. Please contact our service team for a non-binding consultation or find out more about our billing products.
What do I need to consider when charging guests for the electricity for their electric car?
Are you intending to bill your guests for charging their electric cars using your charging station? Then you should be aware of the following information. If you bill to the precise kilowatt hour, your hotel or restaurant becomes an "energy supplier" and is subject to special tax obligations, insofar as you charge a higher kWh price than the hotel or restaurant actually pays.
Our recommendation is to charge the electricity as a so-called "transformed product" in the form of a flat rate or time unit. A "transformed product" means that the supply of electricity is not considered a main service but can be taken advantage of as an ancillary product – similar to using the electricity in your hotel room to charge mobile phones.
As a hotel or restaurant chain, how can I offer charging stations?
If you would like to equip several hotels or restaurants with charging stations at the same time, the service team at The Mobility House can offer you special conditions and comprehensive advice.
Our hotel or restaurant is planning to install a charging station from Tesla (Wall Connector). Can our customers use it to charge other EVs ?
The Tesla Wall Connector has fixed cables which means that only vehicles with a type 2 plug can be charged. These are predominantly European makes. Asian electric cars (e.g. Nissan, Mitsubishi, Toyota, Kia and Hyundai) currently make up a market share of around 40%. They require a charging station with a type 1 charging cable or a type 2 charging socket.
Furthermore, while Tesla charging stations are only added to the Tesla brand navigation systems, The Mobility House gives you the opportunity to add your charging station to other leading map services and navigation systems and thereby increase your coverage across all car makes.
As one of the leading service providers in Europe, we have been providing electric mobility for end customers and companies since 2009. The Mobility House is the leading provider of charging infrastructure and installation services. Car manufacturers across Europe, including BMW, Daimler, Nissan, Renault, Tesla and Toyota, trust in our business model.