How Can Your School District Maximize EPA Funding for New Electric School Buses?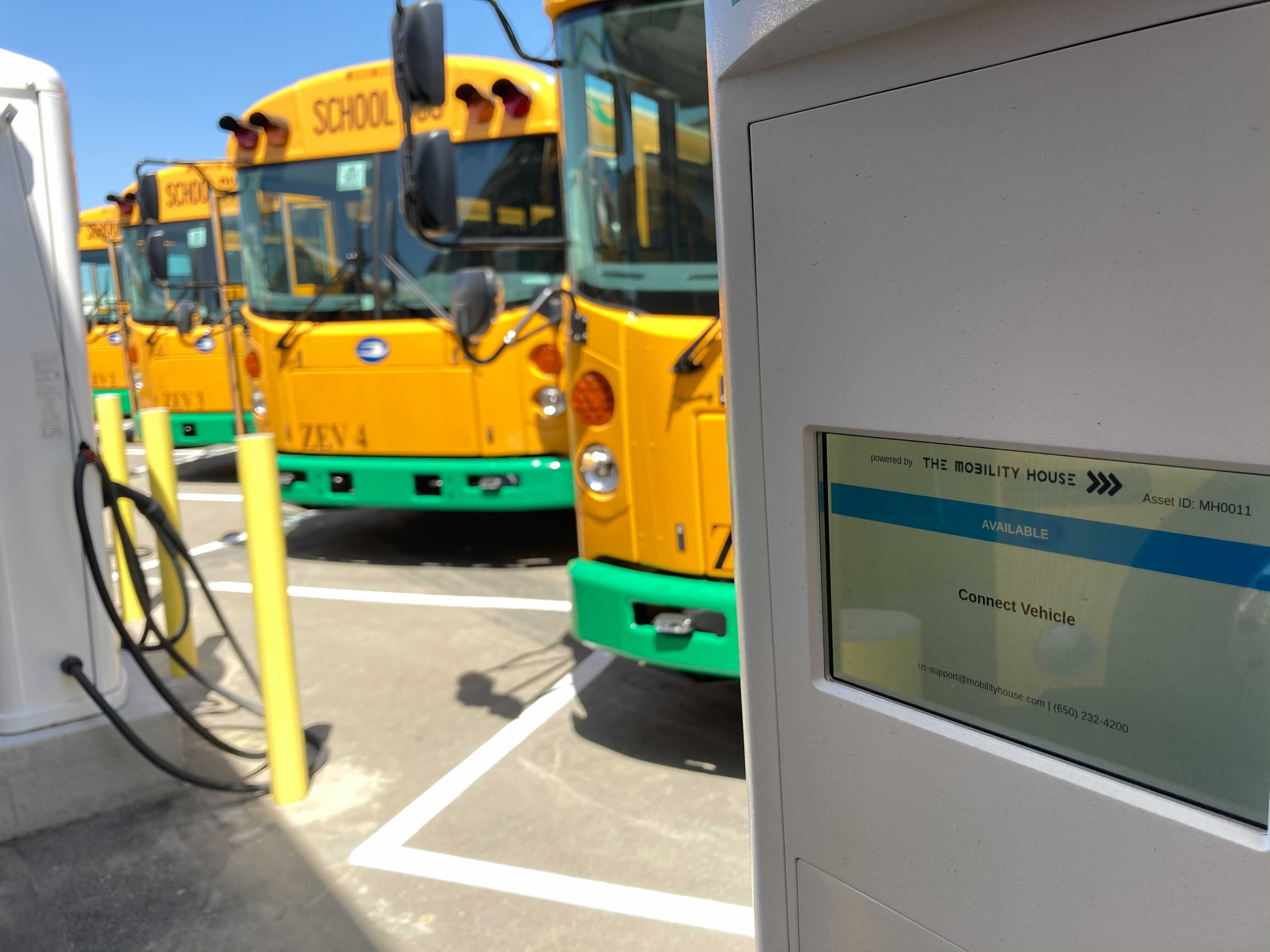 School bus fleets across the country are going electric, and for good reason. Electrifying school buses has the potential to reduce harmful local air pollution, save money for districts and support the electrical grid through vehicle-to-grid applications.

The momentum has been further accelerated by the Clean School Bus Program from the Environmental Protection Agency, which will provide $5 billion over the next five years for electric and alternative fuel school buses. The first round of funding, open now until August 19, 2022, is designed to be a simple rebate application: all you need to apply is a list of diesel buses in your current fleet that you would like to replace (including model years and VINs). Grant winners will then be selected by lottery system, with priority funding going to districts serving qualifying low income and tribal communities, and a maximum of 10 percent of total funding going to any one state.
The EPA Clean School Bus rebate application is now open. Follow this link to check your eligibility and submit your application now.

While the funding application might be simple, determining how to charge your new electric fleet of zero-emission buses requires some detailed analysis. With applications set to open at the end of April, now is the time for school districts, fleet operators and dealers to begin answering the million ($5 billion?) dollar question: how many electric buses does your district need, and what charging infrastructure is needed to keep those buses running on schedule?

To determine how to charge your electric bus fleet, there are several important questions
a district must answer:
How many electric buses can you operate at your existing facility?
How many chargers will you need?
How much power will you need on site?

Luckily, The Mobility House has been helping districts around the country answer these very questions. Using our proprietary simulation software and route data provided by a district, we can determine which buses are the best fit for electrification and recommend what charging infrastructure is needed. The Mobility House's smart charging software, ChargePilot, is used by over 700 fleets worldwide, including many school districts such as Stockton USD in California, where smart charging will save $500,000 over 5 years.

Contact us today for a free consultation to scope your electric school bus project and maximize the Clean School Bus Program opportunity!