3 Ways EV Charging Stations Improve the Bottom Line for Multi-Family Building Owners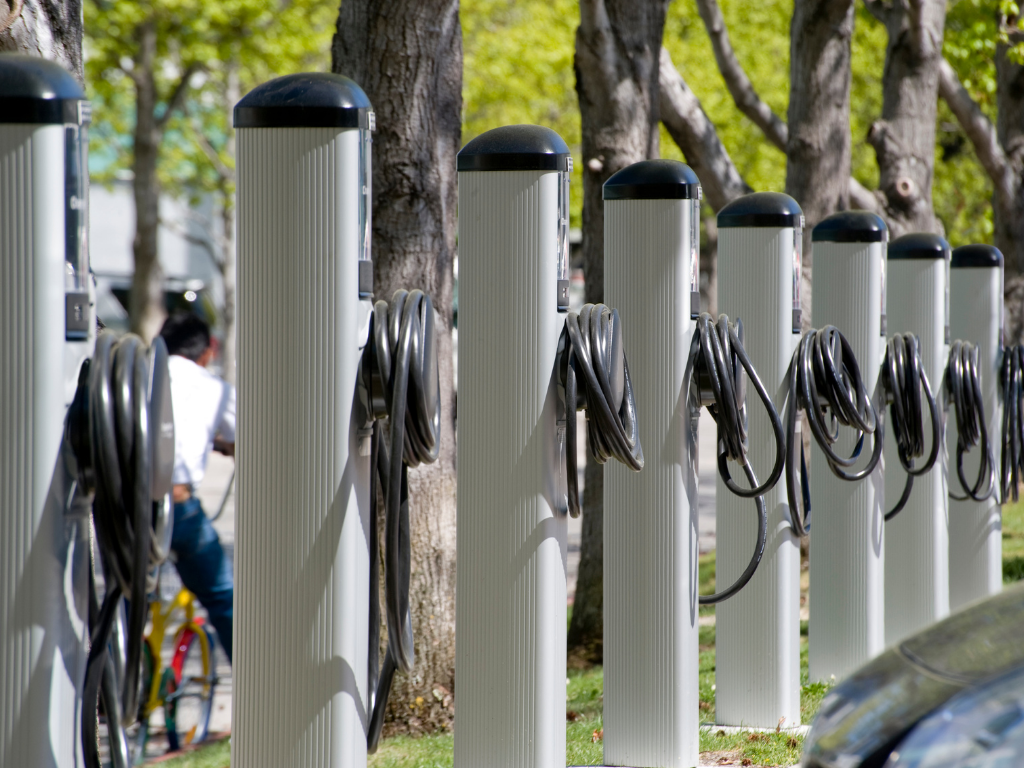 U.S. EV registrations have risen nearly three times faster than overall vehicle registrations in early 2021 alone. With 80 percent of EV charging taking place at home, it's no surprise that surges in EV growth are influencing not only how people live, but where they live.

Although one out of every eight people in the U.S. live in an apartment, most apartment buildings lack accessible EV charging. Rather than watching apartment occupancy decline in the coming years as more people opt for charging-friendly housing, multi-family building owners have an opportunity to capitalize on the EV revolution in ways that increase their net operating income (NOI).
Attract and Retain Tenants
The competitive landscape of multi-unit dwellings (MUD) puts added pressure on property owners to offer unique selling points that both retain and attract new customers on an ongoing basis.

As EV sales continue to soar, requests for onsite charging will also grow in parallel. EV charging stations can be a valuable asset in motivating apartment renters to renew their lease rather than seeking alternative housing that offers EV charging.

For many, deciding where to live also goes beyond convenience and affordability, and today's environmentally-conscious culture has tenants looking for amenities that align with popular sustainability views. MUDs that provide a holistic 'lifestyle' experience renters can feel good about will experience greater tenant satisfaction and lower turnover rates. Happy tenants are also more likely to refer new tenants - a no-cost marketing win for property owners.

Installing an onsite charging station further allows property owners to target a much larger audience by now including EV owners.
Increase Property Value
With more enticing amenities, apartment owners can now charge marginally higher rent prices to boost the overall value of their property, which tenants will not contest in exchange for convenient charging.

EV charging stations also help MUDs earn distinguished sustainability certifications, such as Leadership in Energy & Environmental Design (LEED), Green Business Bureau (GBB), and WELL Building Standard. LEED-certified buildings in particular have proven to be consistently more profitable than non-certified spaces, with 21.4 percent higher average market sales price per square foot, and favored by investors over conventional counterparts.

Incentives and rebates are even available, allowing apartment owners to take advantage of the benefits of an EV charging station at little to no cost. In California, for example, MUD owners and operators can enroll in Southern California Edison's Charge Ready program and save tens of thousands of dollars in installation and maintenance costs.
Create Additional Revenue Stream
Generating additional income through an EV charging station is another possible, albeit under-utilized, opportunity for apartment owners. By setting charging fees, which can be adjusted at any time, apartment owners can earn a small percentage of revenue on money paid by the tenant. The amenity of EV charging further opens up numerous value-add possibilities, such as free charging for the first month and VIP programs.
Go Green
EV adoption promises to only continue accelerating. Creating a plan now to leverage EV charging solutions as a financial asset positions MUD owners to improve their bottom line and realize the gains of a greener future.

To learn how The Mobility House helps optimize charging and energy management for EVs and onsite charging stations, read more on Why Electric Fleet Operators Are Prioritizing Smart Charging and Energy Management.