Charging and energy management
Procuring electric vehicles and charging equipment would be easy if fleet owners could rely on just one manufacturer to supply everything. Unfortunately, that is rarely the case and often there are multiple brands of vehicle and chargers on a single site. The charging and energy management (CEM) system holds the unique position as the heart of the electrified fleet, simultaneously receiving data and communicating with vehicles, chargers, and the utility grid. For fleet operators with a mix of vehicle and charging manufacturers in their electric portfolio, it is critical to have a CEM solution that is interoperable with all major charging equipment and IT systems.
"Interoperable" charging and energy management systems
Interoperable CEM systems (also referred to as an open system or hardware-agnostic) are specifically designed to work with a broad range of charger types – regardless of manufacturer. This ensures all onsite chargers and third-party systems can interface with a single, comprehensive CEM platform. Open and standardized interfaces between the vehicle and the charging station, and between the charging stations and energy management system, guarantee that charging infrastructure can work symbiotically, which can then grow and improve as the electric fleet itself grows. Open Charge Point Protocol (OCPP) – the shared communication standard that enables EV chargers and charging management systems to interface – is the most common communication protocol between charging stations and the backend, making the installation of OCPP-certified hardware a key factor in choosing components of charging infrastructure. As a firm believer in the importance of open source standards for the future of electrified smart mobility, The Mobility House is an active participant in the Open Charge Alliance.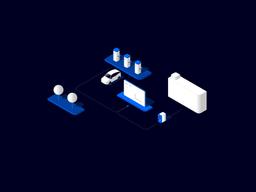 ChargePilot®
The smart charging and energy manager
Learn more
Key benefits of interoperable solutions
In addition to being compatible with all major charging equipment manufacturers, interoperable systems offer many key advantages over non-interoperable systems, including:
Lower risk of failure: One single charging point failure does not prevent all the other charging stations from continuing to function independently.
High number of charging stations: Multiple charging points and stations can be successfully integrated and operated by a single system.
Flexible expansion: Delivers flexibility should the fleet or charging stations be upgraded or expanded in the future (for example, if an organization chooses to go with a new charger manufacturer for future expansion).
Third-party system integration: Seamlessly interacts with third-party systems such as a variety of depot, fleet management, or building energy management systems, using standard protocols, such as APIs, Modbus, or OCPP.
Reduces risk of stranded assets: Future proofing system infrastructure becomes especially important for multi-phase projects and long-term investments.
Load stability: Capable of simultaneously charging electric vehicles – including both AC and DC – at one building connection without overloading the connection.
Universally integrated for optimized fleet performance