Technologies like The Mobility House's intelligent charging and energy management system ChargePilot® are helping utilities better accommodate the influx in grid demand. ChargePilot® has already been deployed by over 700 fleet operators, including the largest U.S. electric public transit and school bus fleets as well as the largest fleets in Europe and various grid operators like SP Group (Singapore Power).
A comprehensive energy ecosystem
Itron's new EV Charging Optimizer solution launches today to enable EV charging assets to work in harmony with the grid, for the benefit of both fleet operators and utility providers. A real-time, digital twin-based platform, Itron's cloud-based software solution is charger-and-vehicle agnostic and integrates EV charging management and grid management systems to give utilities a comprehensive view of their energy ecosystem at large. Itron's EV Charging Optimizer leverages ChargePilot® to efficiently and locally operate charging infrastructure for EV fleets. This includes harmonizing fleet schedules, travel routes, battery life and capacity, as well as local utility rates to optimize charging load. The Itron solution is initially focused on addressing potential locational capacity constraints and consumption optimization for electric fleets by simplifying the planning, build, and operations of EV charging and grid infrastructure for utilities.
The Mobility House advantage
Both Itron and The Mobility House share a similar mission: to accelerate the path to greater EV adoption. Itron also recognized the need to connect their broad intelligence of what's happening at the distribution edge with the logistics of smart charging management. "Our guiding principles were to take advantage of Itron's strengths in ingesting real-time data at the grid edge, develop purpose-built software applications and then determine how we could use this to develop a software solution to accelerate EV charging deployments. We knew the platform had to scale to millions of endpoints, and to manage energy for commercial customers and grid operators it needed to be utility-grade, secure and resilient, so we spent the time to get the technology right," explained Itron's EV Charging General Manager Mark Braby. Given that The Mobility House's ChargePilot® is both hardware-agnostic and backend-agnostic, the interoperability of its systems allows it to seamlessly integrate with solutions like Itron's, enabling them to offer utilities the best solution available for managing the grid. While many charge management solutions on the market are exclusively cloud-based, ChargePilot® has an IoT edge architecture. This includes a small, local-based edge computing device which provides greater reliability for real-time load optimization, safety and a smoother end-user experience. The edge device communicates with ChargePilot's cloud backend or third party backends like Itron EV Charging Optimizer for monitoring, access management and analytics. This eliminates the risk of any latent communications between the charger and the charge management system should the internet connection go down or become unstable, and it ensures all fleets remain reliably managed – which also benefits the grid.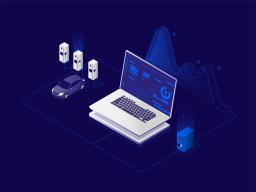 ChargePilot®
The smart charging and energy manager
Learn more
Supporting grid management
The ecosystem of electric fleet charging involves many moving parts: from onsite hardware and cloud-based analytics, to local load optimization and grid infrastructure. Interoperable charging solutions are essential in bringing these components together in an end-to-end solution that provides utilities with the resources to save time and money on grid infrastructure upgrades and management. The Mobility House's interoperable, local charging optimization system complements Itron's comprehensive insights of the utilities' broader energy ecosystem, offering the reliability and resilience needed for widespread EV adoption. To learn about the benefits of charging and energy management, read more on Why electric fleet operators are prioritizing smart charging and energy management.