Transportation accounts for 27 percent of all greenhouse gas emissions in the U.S., making it the largest contributor of carbon by sector. While electric vehicles (EVs) are becoming increasingly popular in parts of the country, and increasing market share in the fleet sector, there is still a long road ahead to enabling mass adoption.  One reason for this is charging infrastructure. Unlike gas stations, there aren't yet charging stations on every corner, leaving many drivers concerned they won't be able to charge as needed. To make EV charging more convenient, reliable, and affordable for all Americans, the Biden-Harris Administration proposed new guidelines to support the first-ever national network of 500,000 EV chargers along America's highways and within communities. Let's hear from The Mobility House's USA Head of Operations and Analytics, Sarah Woogen, for deeper insight:
What's new in federal EV policy?
Sarah: Last year's federal Bipartisan Infrastructure Law included a $7.5 billion investment for EV charging infrastructure, aiming to develop 500,000 charging stations by 2030. Now, these new proposed regulations for the National Electric Vehicle Charging Network will help determine guidelines for this spending. And, an integral part of this regulation is that to be eligible for federal funding, all EV charging projects must implement international charging standards Open Charge Point Protocol (OCPP) and ISO 15118.
What are the benefits of these new guidelines?
Sarah: The proposed guidelines are intended to ensure the national EV charging network is unified, user-friendly, and interoperable between different charging companies. They recommend minimum standards and requirements to accomplish that goal. This means no matter what kind of EV you drive, what city or state you charge in, or what charging company made the charger you plug into, payment systems, pricing information, and charging speeds will be similar throughout the country. Without these strong standards, chargers would be less reliable, may not work for all cars, or lack common payment methods – and create drag on user adoption of electric vehicles for consumers, and make it harder for fleets to go electric, too.
What is ISO 15118?
Sarah: ISO 15118 is an international standard, created by the International Organization for Standardization, outlining the digital communication protocol that an EV and charging station use to verify a vehicle and begin a charging station. ISO standards are common in many industries, from helping to standardize food safety requirements to energy. Using ISO 15118 has several advantages to other standards, including increased privacy security, V2G capability (with newly released ISO 15118-20), and would enable the "Plug and Charge" protocol, providing a seamless experience by which drivers can pay for a charging session without needing to swipe a card or download an app.
What is OCPP and how is it related to ISO 15118?
Sarah: While ISO 15118 is the standard for communication between vehicle and charger, Open Charge Point Protocol (OCPP) is the shared communication between a charger and the backend, or charge management system. Implementing complementary standards such as OCPP and ISO 15118 between these three technologies (vehicle, charger, and charge management system) ensures that new charging infrastructure will be widely interoperable and scalable.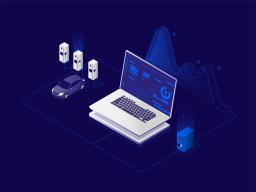 ChargePilot®
The smart charging and energy manager
Learn more
Why are open standards important for EV charging?
Sarah: Open and standardized interfaces between the vehicle and the charging station, and between the charging stations and energy management system, guarantee that charging infrastructure can work symbiotically. Having a universally agreed upon communication protocol helps the industry grow and progress faster so that we don't have to reinvent the wheel for every new project.  Interoperable charging and energy management (CEM) systems are specifically designed to work with a broad range of charger types – regardless of manufacturer. This ensures all onsite chargers and third-party systems can interface with a single, comprehensive CEM platform. Proprietary systems that don't adhere to common standards such as OCPP and ISO 15118 limit this interoperability, and create parallel systems that are only available to a limited set of chargers, backend systems and even vehicles. This can also create vendor lock-in for customers.
Will open standard charging impact public and commercial fleets?
Sarah: Open standards are crucial for fleet operators who are planning to electrify. Interoperability allows fleets to integrate all sorts of vehicles and chargers. Scalability allows fleets to grow more easily, building upon a solid foundation of standardized communication protocols. And the application of ISO 15118 to the National EV Charging Network means that fleet drivers can use this network to go farther without having to return to the depot to charge every time.
What should I do now, if I plan to electrify my fleet?
Sarah: For fleet operators, it's important to include open standards as a requirement in Requests for Proposal (RFPs) and bid tenders to ensure interoperability and future scalability of a project.  You'll also want to keep in mind a few key points: - All systems should be compatible with vehicles from different manufacturers and charging stations from different manufacturers, including the integration of various AC and DC charging stations via local Ethernet interface.  - Having smart charging controller hardware on site for local control is vital for autonomous functionality in the event of an internet outage, as well as remote real-time monitoring via the cloud. - The charging stations should communicate with a backend using OCPP 1.6 JSON or higher, and ideally should have an OCCP 1.6 Full Certificate issued by the Open Charge Alliance or fulfill the basic requirements for the certificate. - Service support is also important to note, as you'll want to be covered in the event of technical issues or malfunctions.  Want more information on input on the open standards and smart charging requirements of your tender? Get in touch with us: [email protected]